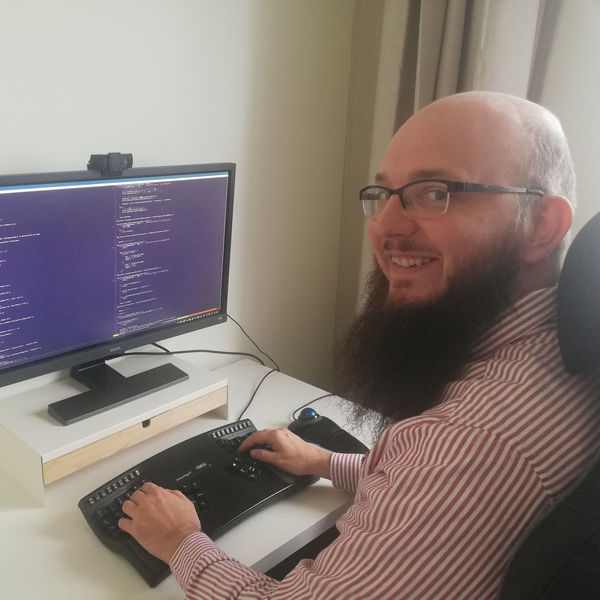 Jacob Huisman | UMH Digital
Full-Stack Developer
Jacob is a senior full-stack WordPress developer with over ten years of experience. He has worked on over 300 WordPress websites, providing solutions for all kinds of requests. He can help with site speed, plugins, themes, and anything WordPress related. Jacob is the owner of team UMH Digital.
Location
Dubai, United Arab Emirates
Languages
Dutch; Flemish, English
Member since
27 Dec, 2022
1 year
Typical projects
Customizations, Performance Optimizations, Plugin Development
Your website will be in good hands with this world-class certified🎖️ WordPress expert. These are Jacob's four key qualities: ✨ Honest ✨ Proactive ✨ Hardworking ✨ Good communicator Jacob is a senior WordPress developer who can help you out and will go above and beyond to exceed your expectations. Not only will he finish the project in the best way possible He will also test the work thoroughly before handing it over, be proactive during the whole process and offer free advice wherever applicable. Jacob will be working hands-on on every project. For the design work, he teamed up with the professional designer Dorus. Jacob is doing all the development work. Dorus creates beautiful and professional designs, from logos to complete custom website designs. Together they form the dream team UMH Digital. This is what our collaboration will look like: 1. You post a project for Jacob 2. Jacob will help define the scope of the project and think along about how we can achieve the best solution 3. Once everything is clear and agreed upon, Jacob starts working on the project 4. Jacob will give regular status updates during the process so you know what to expect 5. Once he's done, he will test the work thoroughly on desktop, mobile, and tablet, so you don't have to and you can be at peace 6. Jacob delivers the project on time 7. Free and non-binding advice is given for other possible improvements on your site If this appeals to you, then please get in touch today. To conclude, here is a list of tasks Jacob can do for you: ✔️ Google PageSpeed optimization for mobile and desktop ✔️ Pixel perfect design implementation (Figma, Invision, PSD) ✔️ WooCommerce eCommerce customization ✔️ WordPress theme customization ✔️ WooCommerce subscriptions ✔️ API connections (WP REST API and custom API integration) ✔️ Website migration ✔️ Plugin development ✔️ Plugin support: Advanced Custom Fields (ACF), Gravity Forms, Fluent Forms, WPBakery, FacetWP, and WP Grid Builder to name a few
I was really impressed by Jacob's swift responses and his ability to problem solve quickly to ensure that everything was exactly as it should be. I'm very grateful for his work on my project and I wouldn't hesitate to use him again.
Jan 19, 2023
Clear communication and fast service, with great explanation video. Would recommend
Jan 06, 2023
During our initial consultation, it was very clear that Jacob is knowledgeable, experienced, & thoughtful. He was prepared with very specific questions about our project. Furthermore, he walked me through a detailed plan of action from start to finish.
Jan 06, 2023