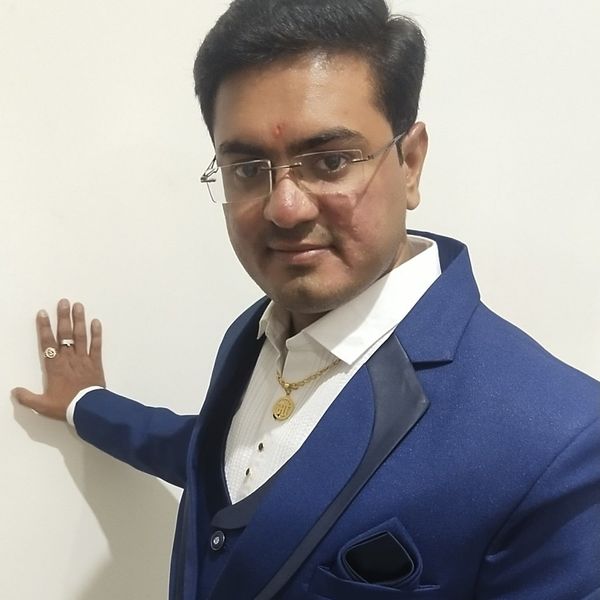 Hitesh Gandhi
Full-Stack Developer
Welcome to my Codeable Profile! I am Full-Stack WordPress / WooCommerce Expert with 5+ years of experience. Specialized in custom WordPress solution and integrations. I love to solve complex challenges, build out of box websites. Except WordPress i can work Laravel, CodeIgniter and ReactJs.
Location
Ahmedabad, India
Languages
English, Gujarati, Hindi
Member since
16 Jun, 2022
1 year
Typical projects
Customizations, Full Website Builds, Troubleshooting and Fixes
Nice to meet you, I'm pleased you've entered my profile! I am specializing in small to large-sized business websites and content management systems. Provide the best user experience while satisfying customer needs. I love the open source world; working on startups; working 24 hours a day and then at the end of the day celebrating the commitment for another 24 hours. I love technology trends; new frameworks. I am a fast learner who enjoys challenges and thrives in a fast-paced, goal-oriented environment. WordPress Services: ✅ Custom Plugin creation ✅ Custom Themes creation | Using Sage, Bedrock, Frontity. ✅ WooCommerce Customizations & Support and addon creation | Import & Export WooCommerce Products to CSV, Products to Excel ✅ Easy Digital Download Customizations & Support and addon creation ✅ Elementor addon creation | Design & convert PSD, Figma to WordPress page through elementor. ✅ BuddyPress/bbPress Customizations & Support ✅ BuddyBoss Customizations & Support ✅ LearnDash LMS plugin Customizations & Support ✅ Import & Export Users to CSV & Excel ✅ Contact Form 7 Customizations & Support ✅ Wp all Export | Wp all Import Customizations & Support ✅ Wp Bakery | Visual Composer Customizations & Support ✅ Gutenberg custom block creation ✅ Envato & Themeforest products experience, How to upload products and manage products, support tickets, Development of Premium Themes for Themeforest, Development of Premium Plugins for Envato, etc. ⭐️ Headless CMS or Headless WordPress development. ⭐️ Using Frontity (A react-based framework only build for WordPress). ⭐️ Using Next.js as frontend and WordPress as the backend. I have uploaded plugins on WordPress Repo and Codecanyon. https://profiles.wordpress.org/gandhihitesh9/#content-plugins https://codecanyon.net/user/wpexpertplugins/portfolio Other than I am working on Drupal, Laravel, Codeigniter, and ReactJs. Thank you.
It has been a total fascination to work with Hitesh. My customer has had a programming problem i more than a year and another programmer has tried to fix it without succeeding. Hitesh solved all the problems in a little more than 2 weeks. The rest has been some small changes and Hitesh has worked quick and effective through it all. I give my best recommendations to Hitesh.
Mar 07, 2023
Enjoyed working with Hitesh. He works quickly and efficiently.
Dec 02, 2022
Hitesh was great to work with! He was super responsive and very professional.
Oct 07, 2022
Hitesh was great. He made a small mistake on the first pass and fixed it right away when I brought it to his attention.
May 08, 2023
Very fast partner to work with.
Feb 20, 2023
Met all my expectations! Quick and Responsive.
Jan 27, 2023
Great work and very timely!
Sep 23, 2022