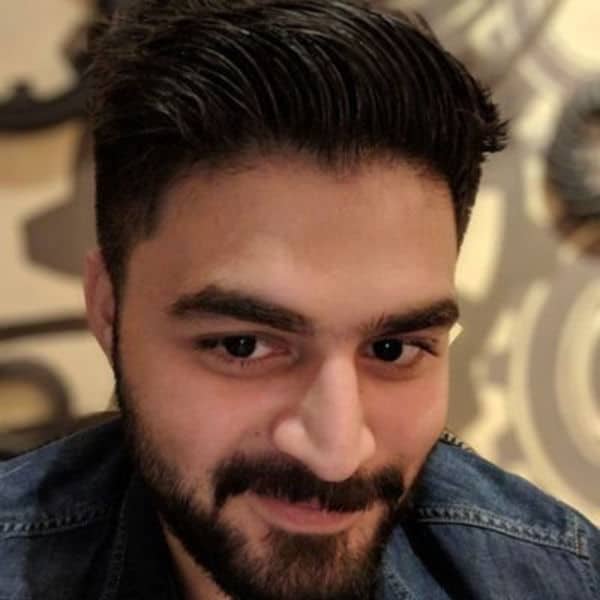 Haris Zulfiqar
Full-Stack Developer
Hi, I'm Haris, developer & co-founder of the best selling WordPress theme of all time, Avada. 900k+ websites are currently running Avada. I have over 15 years of experience in building high-quality tailor-made themes and plugins for WordPress.
Location
Lahore, Pakistan
Member since
28 Feb, 2019
4 years
Typical projects
Customizations, Plugin Development, Theme Development
Senior WordPress Consultant with over 15+ years of Experience. Developed and co-founded ThemeFusion which is currently serving ~900k live websites with a lifetime revenue of ~50m+. Built multiple digital products in full-stack technology partner capacity for WordPress & SaaS businesses. My main specialty is building customizable, extendable and flexible solutions for businesses. I have a deep understanding of building complex and multi-functional themes and plugins. What kind of work can I do for you? ------ - WordPress Theme Development & Customization - WordPress Plugin Development, Customization, Extensions, Addons, etc. - WooCommerce Implementation and customization. - AffiliateWP implementation and customization. - Building custom APIs and implementing custom APIs on WordPress - Building and customizing Gutenberg Blocks - Building headless WP site with Gatsby/NextJS
Haris completed another Wordpress plugin project for us quickly and effectively. He's very easy to work with and provides clean code.
Sep 14, 2022
Haris is a very good person, very professional and always available to help even if the request is out of his tasks awesome experience! for the first time I met a good developer!
Apr 17, 2019
Haris is extremely knowledgable with WordPress. In our discussion, he added immediate value to mockups and designs. I also really appreciated how he anticipated streamlining processes for the customer AND the site owner.
Mar 05, 2019
Haris tackled a very complex plugin development project with great skill and dedication. He is an excellent communicator and great to work with. Thanks Haris!
Jun 15, 2023
Haris is easy to work with, communicates well and understands what is needed. But better than all that, he gets the products that we want in a timely manner.
Oct 01, 2022
Very pleased with the quality of Haris' work.
Sep 04, 2022
Great working with Haris!
Sep 03, 2022
Haris provided a very quick solution for me. Greatly appreciated working with him!
Mar 04, 2019
Haris was clear, professional and fast. He took time to understand the problem and made the solution simple. Thank you for making our problem an easy fix.
Mar 01, 2019
Avada WordPress Theme
Co-founder and ex-CTO of Avada WordPress theme. I was directly involved in the development of Avada WordPress theme and the innovative features that are part of the theme.
Load more