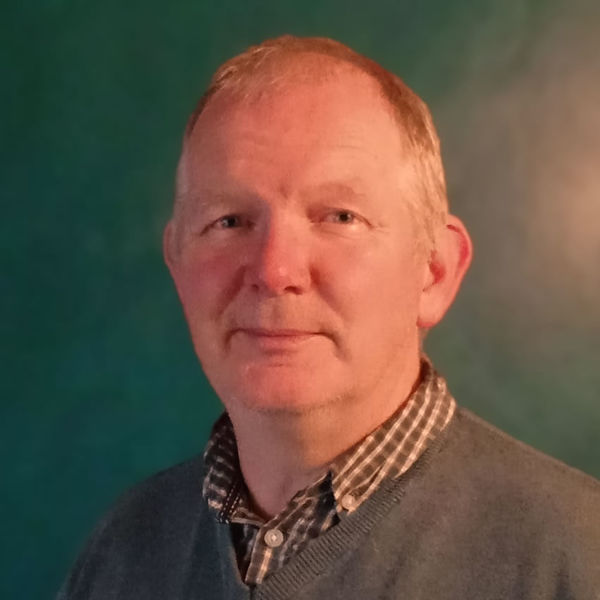 Giles Beckley | Giles Beckley
Front-end Developer
I am originally from the UK & a native English speaker. I have been building & developing e-commerce sites since the early 00's. This has meant gaining in-depth knowledge of WooCommerce, Contact Form 7, Elementor, SEO, Analytics, Tag Manager, Search Console, marketing using HTML emails & MailChimp
Member since
16 Sep, 2021
2 years
Typical projects
Customizations, Full Website Builds, Performance Optimizations
Hi I'm Giles (pronounced as if it was spelt with a J), originally from the UK, and a native English speaker, now living in northern France where I am learning to speak French - albeit but quite slowly. I have been building & developing e-commerce sites since the early 00's. This has meant gaining in-depth knowledge of, amongst other things: -- WooCommerce -- Contact Form 7 -- SEO -- Google Analytics, Tag Manager & Search Console -- Marketing -- Elementor (& Pro) -- HTML emails & HTML email templates -- MailChimp. -- WordPress Themes including Avada -- MLM When it comes to skills, what I do is make designers look good. I worry about functionality, usability and all the other bits that make people turn round to the designer and say, "that looks really great!". Whilst I can design it's not my passion: cutting-edge web design only works well when the site works well. Getting your site to deliver – that's my passion! My spare time is mostly being used for DIY on the old house we have bought and I'm hoping to get back to music making at some point in the future – back in the day I spent 4 years training to be a classical musician! Oh, and I hold a Royal Yachting Association (RYA) Captains license.
Because every aspect of this meeting exceeded all my expectations. Giles is a gem!
May 06, 2022
Giles is much more than a web developer. He really understands the big picture and goes above and beyond in every aspect to help make the project a success.
Feb 28, 2022
Giles did an outstanding job. He quickly understood my needs, nailed the project scope and delivered spot on and on time. I highly recommend Giles.
Sep 30, 2021
A very useful initial meeting. Mr Beckley explains clearly and directly and understands my priorities and plans.
Mar 03, 2023
Wonderful Word Press fixer and great communicator!
Oct 20, 2022
Giles is great! I was a bit nit-picky on some things, but Giles is always pleasant and quick to respond. We met quite a few times over the course of the project so I was able to see how things were coming along on his end and I learned how to make a few edits on my own.
Aug 17, 2022
Got clear, actionable advice. Mr. Beckley was generous and helpful far beyond the scope of the request. He was an expert, and saved me a ton of wandering about trying to solve the problem.
Apr 13, 2022
Great person, great communication, fast delivery.
Dec 23, 2021
A WooCommerce Store for an Engineering Company
Working closely with a UK based design agency I developed the WooCommerce interface required by their client, based on pre-set design ideas. The development environment requested was Elementor Pro with just one other plugin used to provide the full functionality needed. A bespoke product finder was developed enabling customers to easily find compatible products for their specific equipment.
4 core products with 34,000 variations and 3 currencies!
Based on WooCommerce and Elementor a configurable product ecommerce site where 4 products have over 34,000 variations. Each needed individual prices in 3 currencies and each distributor can have bespoke pricing. Retail pricing can also be sets in 3 currencies. As the configuration is chosen the image is updated. Once complete the SKU, price, and, if you are registered, the buy button are shown.
Online catalogue of cast iron goods using WooCommerce and Avada
Possibly the UK's largest manufacturer of cast iron drainage products, used in both heritage buildings and modern developments, wanted an easy to access online catalogue site. Like many manufacturers the range of products and variations didn't immediately fit with WooCommerce's standard structure. Working closely with the designers I came up with a solution that had the client's approval.
Specialist heritage building conservation company
Stone Edge is a specialist heritage building preservation and restoration company. They needed a site that reflected the diversity of the work they carry out - a portfolio site that showed their true versatility. Some of the work they do is truely stunning.
Personal website for voice over artist and actor
This site was produced for a voice over artist and actor Rafe Beckley and his alter ego Piers Ryman. As a professional voice over actor with many credits to his name this site was a way of engaging with people seeking his service and providing a snapshot of his work.
Load more