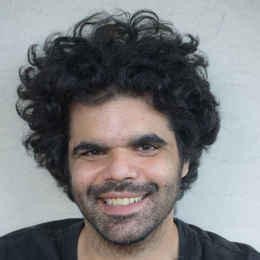 Giannis Dallas
Front-end Developer
Hello, My name is Giannis.👋 I can help you improve your web presence by developing your WordPress site, troubleshoot any issues, and handle any frontend updates. I will always be happy to assist you with your project and create something beautiful with you.
Member since
09 Jun, 2020
2 years
Typical projects
Customizations, Full Website Builds, Troubleshooting and Fixes
Hello there, My name is Giannis and since 2015 I develop and maintain WordPress websites. I have a passion for creating beautiful, secure, and fast websites using a variety of frontend frameworks and technologies. You can reach me most European and East-coast working hours. I can help you improve your web presence by developing your WordPress site, troubleshoot any issues, migrate your site to a new hosting or domain, manage the theme and plugin updates so you may never worry about bugs and compatibility issues, speed optimize your site without sacrificing functionalities and much more. What I always aim for: - Always trying first to communicate with my clients, making sure I understand their needs and goals. - Perfect frontend style according to the provided designs or client instructions. - Strict implementation of WordPress Codex guidelines for my backend code. - Performance-driven, speed-optimized, and hardened websites. - Well documented, update-proof custom code. When not coding I live in Greece with my wife and little daughter, watching films and endlessly listening to great music.
He really listened to what I said, and every single initiative he took matched what I was looking for! Professional, personable, and patient! He was worth every penny I paid!
Aug 25, 2021
Giannis is great! Superb communication throughout the project and completed in a very tight timeline exactly to our specs. We'll definitely work with him again!
Apr 02, 2021
Giannis understood and completed everything on my task list. He went above and beyond to make sure I understood what was being done and what can be done in the future. He is AWESOME!!
Jul 03, 2020
Easy to work with. Prompt delivery.
May 02, 2022
Giannis is great to work with. Very thorough and responsive.
Apr 08, 2022
Giannis is top notch. Follows the specifications exactly, and proposes improvements to design. A pleasure to work with.
Mar 08, 2022
Giannis is a pleasure to work with. Very thorough, efficient, and communicative!
Jan 31, 2022
Giannis is a pro. I however didn't really understand what I was really asking for, but Giannis walked me through it.
Jan 20, 2022
Knowledgeable and professional. Fast to respond to all questions and very patient. I highly recommend Giannis to anybody who needs help optimizing their website.
Dec 21, 2021
Website development with geotargeting features
Design based on client's specifications and development on GeneratePress theme. Geolocation WP setup for country-specific code. We also picked a host that has IP based cache so the performance will not be compromised.
Website Development & theme migration - The discovery nut
MIgration of the thediscoverynut.com website to a new up-to-date and speed optimized theme. We used Astra Pro to achieve a 50-75% reduction in loading times. The design remained exactly as it was on the previous version of the website.
Legal123 convertion: Website redesign & speed optimization
I converted the https://legal123.com.au/ website to GeneratePress theme and optimized it for speed. The assets were manually optimized/excluded and everything was recreated with the most lightweight way possible. The new page performed amazingly with 97+ Google pagespeed score for mobile devices.
Load more