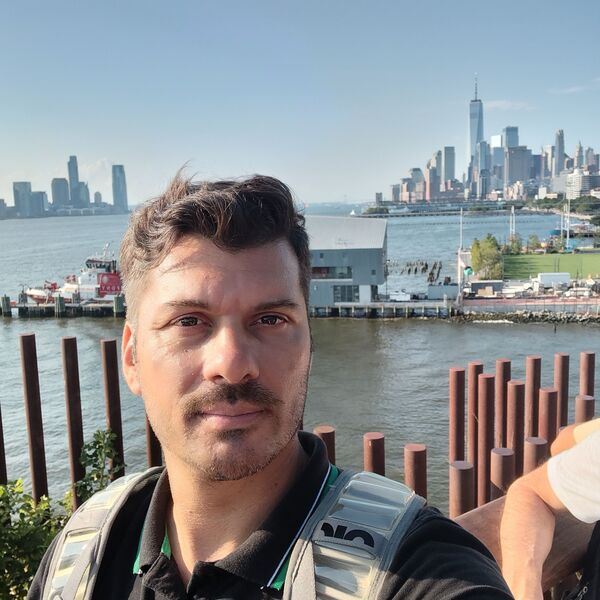 Gerasimos M
Systems Administrator
Hey there! I'm Gerasimos! I run a WordPress Security Agency specializing in Malware Removal Services, Server and Sys Admin, Hosting, Database and Site Performance Optimization Services.
Member since
03 Jan, 2020
3 years
Typical projects
Migrations, Performance Optimizations, Troubleshooting and Fixes
I'm experienced in Server Administration, Malware Removal & Hack Cleanup, Troubleshooting & Optimizing WordPress and WooCommerce performance issues related to slow DB queries causing server errors and limitations, specializing in AWS LightSail, Kinsta, WPEngine, Siteground, DigitalOcean, Linodes and UpCloud. What I offer to my clients: * Customer First Support * Extra attention to their requests making sure I offer the best service possible * Frequent update reports on the project's progress * On-time Delivery * Available 24/7 --- I've been working in the WordPress Security niche for years. I have cleaned thousands of WordPress sites and provided managed WordPress hosting services for numerous of them. I dedicate my attention to my client's requests and make sure I offer the best service possible. Malware cleanup is performed while the site is live. So there is no need to de-activate it or stop using it. During your site's cleaning process, I regularly keep you posted about your website's condition. I also consult with you in case of a server security issue. My main goal is to deliver a clean and working WordPress site in 24 hours or less. The site delivered is updated and audited so that you can enjoy the smoothest of experiences a WordPress site can provide. Even though I refrain from suggesting using a different hosting provider, there are some rare cases where this is inevitable. This is primarily due to poor security policies and measurements from many WordPress Hosting services. I also offer maintenance and support services where I make sure your WordPress site is running smoothly, fully updated and malware-free. I follow customer-first support, where my client's WordPress assets are treated like mine. Lastly, I enjoy offering services related to building a scalable managed WordPress or WooCommerce hosting environment from the ground up, making sure it's optimized for speed and security.
I cannot emphasize enough how excellent Gerasimos was to work with. My business partner and I now refer to him as the GOAT (Greatest of All Time!) He fixed issues we've been trying to solve for 6+ months in a matter of days. At a certain point, it's time to admit we can't be experts at everything and to hire someone who is amazing at what they do. Gerasimos is one of those people. He fixed the technical issues of our website as well as referred us to a better, faster host and management system for long-term success. He also worked directly with our past hosting company to get us a refund for something we didn't have to buy when we were trying to fix it ourselves!! He truly went above and beyond! Thank you Gerasimos for making it possible for us to focus on our content creation and our business without the constant stress of fixing tech issues. If you are considering hiring Gerasimos, DO IT! It's the best money we've ever spent as a business. If we need help in the future, we will definitely hire him again.
Jan 31, 2022
Gerasimos did an incredible job cleaning malicious code off my website. He was very professional, responsive, great communicator, timely. His work was completed in a reasonable time frame and overall I felt very comfortable working with him. Would recommend him to anyone.
Apr 14, 2021
This was a critical project to us and Gerasimos just made it work. Great communication, straightforward and always ahead of the game.
Jun 11, 2020
Gerasimos had the professional competencies we required and utilised them in an effective, timely, and professional manner throughout the project. We were really pleased with the overall outcome and the additional support he provided in solving some additional unforeseen tasks. We highly recommend Gerasimos.
Sep 22, 2023
This was my first time using Codeable to fix some malicious code on my WordPress website and Gerasimos was fantastic! Above and beyond what I was hoping for service. Totally fixed the website and fixed additional issues. I would highly recommend Gerasimos in the future and if I have any future problems I will be reaching out! Thank you!
Jul 07, 2023
Gerasimos was courteous and seemed to be knowledgeable. Time will tell how effective his fixes are, but so far things are looking good. Occasionally, his responses were a little slow, but this is understandable with the time difference. Overall, pleased with the work.
Jun 27, 2023
The best out there.
Jun 21, 2023
I was a complete novice and Gerasimos guided me through with enormous friendly patience - started work immediately and had our website looking hack free within 24 hours. I can't thank him enough
Jun 01, 2023
Gerasimos helped me with a migration from a shared hosting to AWS Lightsail. He did an amazing job by working in a timely manner and working on problems that arised that weren't even part of the scope! Supper recommended.
Mar 19, 2023
Gerasimos lifted a weight from my shoulders when he not only submitted a comprehensive bid, but then delivered on it. I appreciate his quick answers to questions and clear communications.
Mar 14, 2023