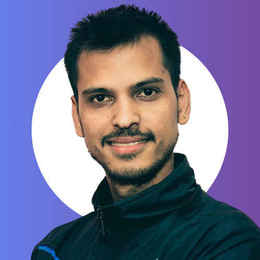 Ganga Kafle
Back-end Developer
Welcome to my profile! I'm a Certified Codeable Expert with more than 10 years of experience in WordPress. Also the rep of the WordPress themes team and brand ambassador of weDevs, the company behind the Dokan plugin. In the year 2021, I reviewed 1100+ themes in the WordPress repository.
Location
Kathmandu, Nepal
Languages
English, Hindi, Nepali
Member since
15 Sep, 2021
1 year
Typical projects
Customizations, Full Website Builds, Theme Development
I am familiar with PSD to WordPress conversion, Elementor, ACF, Dokan plugin, Rank Math, etc. I also have a basic idea about SEO. I am one of the noteworthy contributors to WordPress core. I have completed more than 3000 themes review. Besides that, I have contributed to the WordPress community as a WordCamp speaker, lead organizer, volunteer, and many more. Check my WordPress profile here, https://profiles.wordpress.org/kafleg/ ## My fields of expertise: * Elementor * Gravity Forms * PSD to WordPress conversion * WordPress themes development * Theme review based on WordPress.org guidelines * Website speed optimization * SEO optimization * Website security * WooCommerce * Dokan Multivendor marketplace * Rank Math
Thank's a lot Ganga...you made something that 10 coders said to be impossible. I'm really happy to get this result added to my customers site. 6/5 code, service & communication.
Dec 23, 2021
Ganga is a pro - I highly recommend him. He was very prompt, thorough and patient. Great communication too!
Oct 01, 2021
Ganga is the best programmer I've ever worked with. If I could give him more than five stars, I would. He took my vision for a website and turned it into reality, and for that, I am forever thankful. Ganga works hard to make sure your goals are met. His personality is fantastic and he makes you feel comfortable asking for changes or modifications. Simply put, Ganga is the best. I highly recommend him to anyone that has a web development project. You won't be disappointed!
May 02, 2022
excellent work
Apr 30, 2022
i feel so lucky that i picked Ganga! Never used codeable before and was very nervous it was a scam but man i am soooooo impressed. 5 stars? no way! this guy deserves 10! every single spec i put up, ganga over delivered. im almost hesitant to leave this great of a review because honestly i really dont want to share him but ive got to do the right thing because this man earned this review. im not a fake review either. you can check out his work at bradceuticals.com. he fixed a complete disaster of a website for me and now i have something i can be proud of and something i can market! now dont be picking him too much cuz i still need him for future projects ;-p
Apr 28, 2022
Ganga is my go-to programmer here on Codeable. He always gets the job done and is fantastic with his turnaround time and approachability. Great guy who does great work!
Apr 07, 2022
Ganga was exceptional. He was very fast, responsive and extremely knowledgeable and skilled. He resolved a WordPress Theme issue precisely and efficiently – and provided great expertise. I even said "Wow!" a few times with his work.
Apr 05, 2022
The task is completed quickly.
Mar 30, 2022
Very Professional!
Mar 28, 2022
I Was very pleased with all the Wordpress site updates and overall quality of work. I would recommend Ganga Kafle for your next project.
Mar 23, 2022