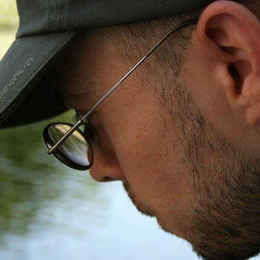 Gabor Lippert
Full-Stack Developer
Welcome to Codeable! 👋 I'm Gabor, a WordPress specialist with extensive experience designing and building WP themes and plugins, troubleshooting various website issues, helping my clients with hosting-related requests, migrating WP websites, improving site performance and security, and consulting.
Languages
English, French
Member since
23 Mar, 2020
2 years
Typical projects
Customizations, Plugin Development, Troubleshooting and Fixes
If you're looking for a first class expert with broad experience, client- and business-centered approach, positive outlook, and out-of-the-box thinking - 𝐥𝐞𝐭'𝐬 𝐭𝐚𝐥𝐤. --- 𝐓𝐎𝐏 𝐑𝐄𝐀𝐒𝐎𝐍𝐒 𝐓𝐎 𝐇𝐈𝐑𝐄 𝐌𝐄 ✔️ 11 years of passion for web development with WordPress ✔️ Extensive experience in handling full lifecycle WordPress projects ✔️ The highest quality of code and design ✔️ Ease and comfort of communication ✔️ New ideas for your business and projects ✔️ Reliable, professional and creative partner ✔️ fully up to date with the latest in functionality, responsiveness, and design trends ✔️ 30 days of FREE support --- 𝐌𝐘 𝐒𝐄𝐑𝐕𝐈𝐂𝐄𝐒 Feel free to contact me with your project details - these are the project types I'm best at: - WordPress installation, hosting & migration - WordPress theme development (custom theme building from scratch or theme customization, troubleshooting) - WordPress plugin development (new plugin from scratch, plugin customization, troubleshooting) - Gutenberg block development (new block from scratch, block customization, troubleshooting) - WordPress security (anti-hacker strategy, hacked site cleaning) - All things WooCommerce - Server/hosting environment configuration, maintenance and administration - Consultation (hosting, web strategy, security, ideal plugin infrastructure etc.) - Speed optimization - Website maintenance and administration --- 𝐖𝐇𝐀𝐓 𝐌𝐘 𝐂𝐋𝐈𝐄𝐍𝐓𝐒 𝐒𝐀𝐘 "Gabor's stunning creativity is only matched by his tireless work ethic and professionalism." 🍃 Ameet Shah - OpenIAM - New York, US "The best developer I have work with EVER. Great skills, great communication and has the ability to think with the customer on the project." 🍃 Andre Artoonian - MediaBlue - The Hague, NL
Gabor was so patient with me as I was completely tech illiterate but he walked me through what needed to happen, how to test the system, and made updates when I needed them. He was professional and helped me implement custom plugin codes that allowed my website to run like I wanted. Thank you, Gabor!
Mar 02, 2021
Gabor was fantastic, my client was happy and so am I, the plugin was exactly what they needed. I've been building websites for 20 years and can honestly say Gabor is in my top 5 favorite devs to work with.
Oct 09, 2020
Gabor was incredibly knowledgeable and helpful. He helped me to resolve my issue and exceeded my expectations. He was prompt and responsive and answered all of my questions. Gabor is highly recommended and I would definitely work with him again in the future!
Apr 17, 2020
This man is a genius. He fixes everything.
May 17, 2022
Our project is completed on time and to our satisfaction :)
Apr 26, 2022
Gabor was knowledgable, friendly, and easy to work with. He was able to quickly identify the issue and implement the necessary measures to resolve the issue. I look forward to working with him again in the future.
Apr 21, 2022
Gabor's the best. Highly recommend.
Mar 03, 2022
Gabor is a star. Highly responsive and very effective.
Feb 22, 2022
Super Fast, Super Responsive, Very Helpful. I will be using him again soon!
Feb 19, 2022
This is the second time I've worked with Gabor. He always executes with expertise and professionalism. He is timely and friendly in his communication. I will work with him again!
Jan 10, 2022