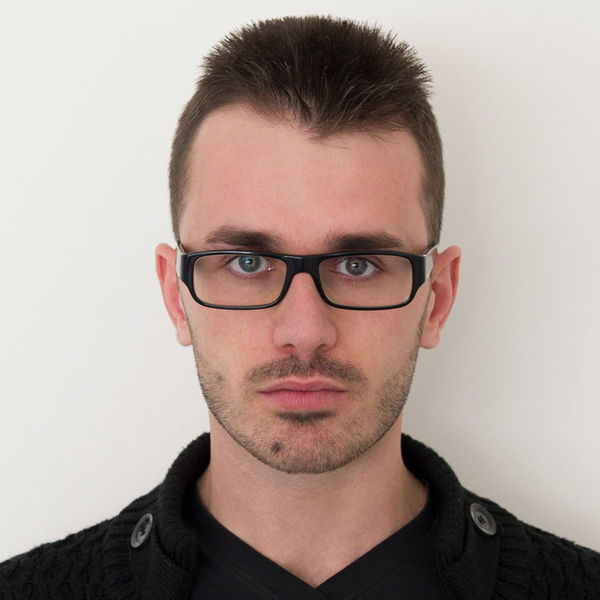 Francesco Carlucci
Full-Stack Developer
I specialize in Enterprise WordPress Development, Software Security, and Performance Oriented Code. Communication, planning, and flexibility are key elements in each project I get involved.
Location
Tel Aviv-Yafo, Israel
Languages
English, Italian
Member since
20 Jul, 2016
7 years
Typical projects
Migrations, Plugin Development, Troubleshooting and Fixes
In love with coding for over 10 years, I passed the screening process and joined Codeable in 2016, but officially get started in July 2017 as Full Time Codeable Expert. Get to know me better on https://carluc.ci/about I am comfortable with both front-end and back-end development, but I can give you the best of value with: ### Performance Optimization There are lots of reasons you may want to speed up your WordPress website. Great page load performance increases conversions, improves SEO, and provides a better experience to your users. If you wanna reach top scores in the performance metrics and excellence is your goal, I can help. ### Troubleshooting Complex Issues Having a background as a system administrator, a deep knowledge of database infrastructures and different types of stacks, I can help you to find and fix bugs and issues in themes, plugins, and automated processes. I have my own "debugging routine" specific to WordPress, and I will provide detailed reports to ensure my solutions will work overtime. ### Custom Development If your project goes behind the standard needs, and you need a custom theme/plugin development, external API integration, automated multi-step processes, or anything that requires custom code, I will be a good fit. I can work as a solo developer or within your existing team for larger projects. ___ Expert Certificate: https://www.credential.net/8a384c99-e1a0-46f9-81d1-98249e4f6eb3#gs.g46xbt Hacking WordPress: https://carluc.ci/wpscan
Francesco was more than on-point. He was proactive in reaching out for info that was needed to carry the project on and he completed our project very fast! Also, he is very open to feedback and answers any question in great detail! Highly recommend him!
Oct 26, 2017
Francesco not only worked efficiently but his communication was excellent, which for us, is just as important as getting the job done! His skill set was exactly what we needed. He finished our project quickly and was a solution provider when we needed it. He was also most patient with us during our loss of time when hurricane Irma impacted our area. It was a true pleasure to work with Francesco and we highly recommend him and look forward to working with him again. Thank you, Francesco!
Sep 12, 2017
Francesco does exceptional work. He is an excellent communicator. I was kept informed and updated at all times and the project was completed quickly. I was advised on the best implementation for my project even down to the tools he was using. I would absolutely recommend Francesco and I look forward to working with him again.
Aug 23, 2017
Francesco was able to easily understand my project requirements and was very communicative and understanding throughout the process. I would highly recommend using Francesco for your next Codeable project!
Oct 03, 2022
Francesco set me at ease immediately, before I hired him, by asking many detailed questions that showed he was serious about understanding the full scope of the project before jumping in. This paid off when we started the work and he was able to create the solution super quickly! It works exactly as I needed and he was available for some minor bug fixing and future-proofing. I'm thrilled!
Sep 15, 2022
It was amazing working with Francesco. He immediately understood the issue and actually suggested another alternative route which was faster and easier. In the end, great job. Amazing to work with! :)
Jun 27, 2022
Francesco always delivers great work
Feb 19, 2021
Francesco always deliver top-notch work quickly.
Feb 09, 2021
Francesco is considerate, thoughtful and efficient as usual!
Jan 17, 2021