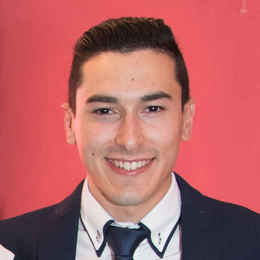 Elson Ponte | Sevenscope
Front-end Developer
Co-founder of Sevenscope, a Portugal-based agency with a Portuguese team focused on helping entrepreneurs and companies to build and maintain beautiful WordPress websites. We believe that if we are able to make our client's business grow, we will grow as well. 14 years of WordPress experience.
Location
Funchal, Portugal
Languages
English, Portuguese
Member since
16 Nov, 2016
6 years
Typical projects
Customizations, Full Website Builds, Theme Development
TEAM - Elson Ponte (me) - Consultation, design, theme implementations, and development - Tiago Tomás - WooCommerce, membership plugins, analytics, and strategic planning Tiago may drop in on projects asking for feedback. Our goal is to provide you with the best solution possible. SERVICES - Modify and extend your website: extend your existing website to suit your needs. - Install and configure a pre-chosen theme: build or update your website with a new theme. - Design and implement custom WordPress themes: get an original and custom-designed and built theme to make your website stand out. - Implement your designs into WordPress: transform a design into a functional website. Codeable Certified Developer: https://static.sevenscope.co/img/certificate.png Check my Changing Lives Interview - https://codeable.io/changing-lives-elson-ponte/
Elson was phenomenal! Super knowledgeable and helped me solve my problem when I was intimidated of how to solve it. Not only that he gave me more tips on how to enhance my website. I am so grateful for this session, and won't hesitate to contact him again should I need assistance on my site. Thank you for hiring such a spectacular person! Blanche
Jun 14, 2021
Elson did an amazing job to turn my vision into reality. He also provided great feedback and help to improve the outcome.
May 28, 2021
Elson is a pleasure to work with. He is capable, friendly and understands the ins and outs of wordpress development. He communicates clearly and is very thorough going into development. Thank you!
Feb 21, 2019
That was impressive! And so right! You opened my eyes. Your right others see me very differently. If I ever won the lotto, I would hire Elson Ponte to just run my site all the time.
May 09, 2022
Very helpful advice. Elson has a lot of experience
Apr 26, 2022
Elson was great to work with. He handled all my concerns and went above my expectations
Mar 24, 2022
We cannot exaggerate how positively impressed we are (myself, the CEO of the business, and our Director of Marketing) with Elson Ponte. Our initial consultation with Elson increased our motivation and confidence in what is possible for our project. The resourceful nature of Elson brought a depth of experience and knowledge to our project that immediately put us at ease. He is a great listener with excellent communication and interpersonal skills. He understands how to prioritize and gave us a plan to ensure those priorities happen. Right away Elson grasped the concepts in our business planning, strategic sales process, securing new revenue, our target audience, and more. Our initial meeting was ideal with Elson as he immediately started working toward our success. We've been working with Web developers and designers since the late 1990s and this has been the best initial meeting we've ever had. We gladly give Elson Ponte our highest recommendation.
Jan 31, 2022
superb preofessional
Jan 14, 2022
Elson got my WordPress site on track within the initial 1 hour consultation. He gave very clear instructions on how to move forward and I have a much better understanding on how to navigate my dashboard. He also offered great tips on gaining subscribers and connecting to various social media platforms. I would highly recommend Elson!
Oct 27, 2021
I definitely needed an in-person consult as someone very new to website development. Elson was kind, helpful and allowed me to understand the best solution for what I need for the first phase of my site. I have some homework that is very clear on what's next. I'm excited to continue this journey with Elson.
Oct 13, 2021