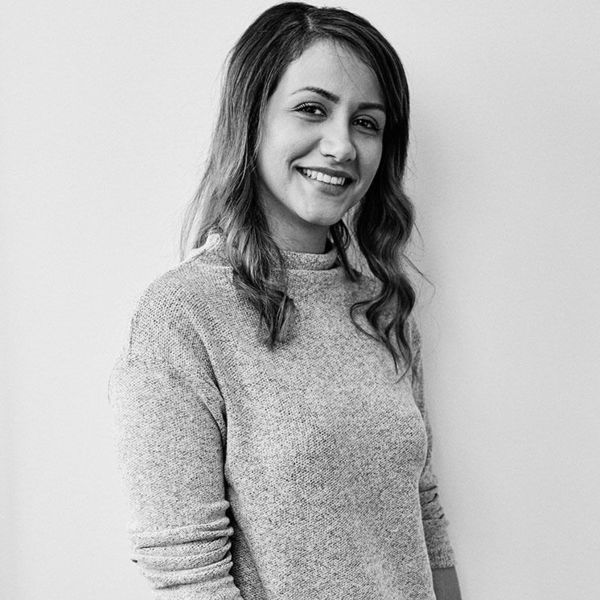 Ellie Fahimi
Front-end Developer
I've been in the industry for the past 5 years. I've worn many hats, from being a developer to a mock-up designer and providing assistance as a technical PM.
Location
Vancouver, Canada
Languages
English, Persian
Member since
28 Feb, 2022
1 year
Typical projects
Full Website Builds, Performance Optimizations, Troubleshooting and Fixes
Following my passion for studying & pursuing Web Development: - I've helped clients with over 15+ different WordPress themes & plugins, and I'm comfortable debugging any issues. - I'm very flexible and happy to work solo or in a team. - Been helping with the maintenance (WP, Theme & Plugin updates) of more than 50 clients each month. - Passionate about creating wireframes & mockups (using Sketch mostly), then developing them. - Server and hosting optimization. LinkedIn: https://www.linkedin.com/in/ellie-fahimi-8191a797/
Amazing service from Ellie. She answered all of my questions and made the process really clear, was extremely efficient, clearly communicated throughout the project, and the end result was precisely what we needed. I would absolutely seek out Ellie's services again, highly recommend.
Feb 24, 2023
Ellie has an exceptional understanding of web design and development. She is great to work with — she operates as an extension of our team.
Feb 07, 2023
Ellie listened to my project goals, followed my specific requests exactly as I'd envisioned them, offered expert suggestions, and made the whole site build process stress-free. Her thoroughness ensured that my site has all the necessary components (many of which I had entirely overlooked in my initial planning). Ellie is a true professional in WordPress, Divi, and Woo Commerce. But she also brings a design sense and understanding of website audiences that go well beyond technical expertise. Because of her, I'm now a Codeable.io fan, and I'll be a repeat client.
Jun 24, 2022
Top marks for Ellie. This is the second time we've requested her; she's fast, competent and easy to work with. Highest recommendation!
May 16, 2023
Ellie was fabulous! Easy to work with, no problems with asking for changes, even super small fussy ones. I'm excited to work with her again!
Mar 31, 2023
Ellie is the most communicative and responsive developer I've ever worked with. We had a false start because I neglected to send her an updated layout. She was so accommodating. My project was delayed on both ends, Ellie had a family emergency and I got Covid, but she continued to communicate and we picked up where we left off and finished the job yesterday. She delivered exactly what I asked for and more.
Dec 22, 2022
Thanks so much Ellie.
Nov 14, 2022
She helped me with this tremendously.
Nov 10, 2022
Ellie was such a pleasure to work with! She's extremely responsive, helpful, and willing to take the next step to ensure she's delivering exactly what you're looking for. I have nothing, but great things to say about my experience with her.
Oct 19, 2022
FANTASTIC. Thanks a million, Ellie!!
Sep 29, 2022