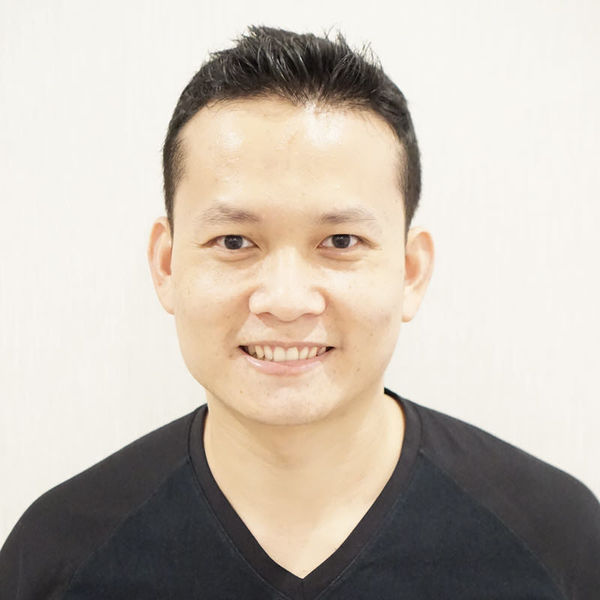 Donny Prabowo
Full-Stack Developer
Hey, my name is Donny and welcome to my profile. I have more than 12 years experience of designing and building websites that perform well, have great user experiences, comply with Google's core web vital metrics, is ADA compliance, secure, fast page load and SEO friendly.
Location
Surabaya, Indonesia
Languages
English, Indonesian
Member since
27 Oct, 2014
8 years
Typical projects
Customizations, Full Website Builds, Theme Development
Build your ELEGANT looking website that is FAST, OPTIMIZED FOR PERFORMANCE and CONVERTS well. - Multi-site WordPress for franchise company - eCommerce & membership - Company & non-profit organization profile - Blogging & Magazine - 12+ years of web design and development experience. - 500+ projects delivered on Codeable, direct & other platform. - 350+ websites built and customizations completed for clients. - Extensive experience working with clients and agencies. Client satisfaction is my priority and I will support you every step of the way. WordPress toolbox specialties: - Genesis, GeneratePress, Kadence, Astra, Neve - JavaScript & jQuery - ACF - Bootstrap or Tailwind or vanilla SCSS - PHP, CSS, SCSS - Oxygen, Elementor, Divi, Beaver, Visual Composer - Gravity & Fluent Form - UI/UX Design: Figma, Adobe https://www.convergent.com/ https://cofense.com/ https://ernstmedia.co/ https://www.pcapps.com/ https://evadvisors.com/ https://forestdeclaration.org/ https://www.classicnation.com/ https://bestalcoholfreebeer.com.au/ https://5050foods.com/ https://brittlepaper.com/ https://revenuebuilder.com.au/ https://www.uafrica.com/ https://www.tovutigroup.com/ https://balipedia.com/ https://lutify.me/ https://aluvii.com/ https://extendtech.net/ https://www.stack.com/ https://yasmeanwillis.com/ https://welivemissions.com/ https://genesisblockhk.com/ https://nexttravelnursing.com/ https://www.woofcrate.ca/ https://marketing.ch/ https://www.peertutoringresource.org/ https://myster.de/ https://www.peopleworksinc.com/ https://deliciousfinefoods.co.uk/ https://www.thedogandfriends.com/ https://cookiesconamore.com/ https://idealmeat.com/ https://www.thechesswebsite.com/ https://www.vurtegopogo.com/ https://www.leisingerlaw.com/ https://www.verhuizen.com/ https://www.risingcoaches.com/ https://www.skylightlaw.com/ https://shop.ruitertassen.com/ https://www.myfamilyaupair.com/ https://grinnellcapital.com/ https://www.lileesystems.com/ https://www.jergermga.com/
Donny took the time to really understand my pain points, and was patient in thoroughly explaining (with examples) how he would go about working on the project, detailing the pros and cons of each option. His communication was great, has an extremely friendly demeanour, and overall I would feel 100% comfortable trusting him with my sites.
Jan 28, 2022
I really enjoyed working with Donny, he was very helpful and quick to respond. Communication: - Donny is a clear communicator, it's very easy to get on the same page, he's also used tools on the website to help me provide comments to the site - Donny took his time to take videos to show me how I can make changes myself which was super helpful - I haven't needed to get on a phone call with Donny as he's diligent with his work and able to capture what I need well Website: - I prepared a design for Donny and he was able to replicate it perfectly or even better than what I had! Very happy with it - Donny was also quick to implement any changes I had or comments - He is very fluent in oxygen and is able to use his PHP/CSS skills to add features or designs to the website that is not possible through oxygen builder - Donny was also able to suggest plug-ins that would be helpful for me for SEO and cookies - Whilst I asked for work outside of the scope, Donny was helpful in applying what could be part of scope and was clear on the distinction, he went above and beyond what he needed to do. Verdict: Would I work with Donny again? 110% would :)
Jan 10, 2022
Technically superb, with expert level knowledge and skill set. Great communicator, highly fluent in English. Responsive and timely with change requests. Very happy with the process and the end result. Im forever grateful - thank you Donny.
Dec 10, 2021
Donny is an excellent developer! He is very responsive with requests, answers questions easily and adapts to changes. I will definitely be using his services again in the future.
Jun 08, 2022
Donny did an amazing job on this build! Always a pleasure working with him.
Jun 07, 2022
Donny has been fantastic! He is quick to respond and on top of his work. Happy to have him as a partner.
Apr 27, 2022
I'm glad that I chose Donny for this project. He immediately understood what I was looking for and I was happy from the first draft. Our communication was excellent and Donny was very responsive and finished edits faster than I had anticipated. I'd hire him again in a second.
Apr 12, 2022
Donny had excellent communication throughout the project and worked hard to bring our vision to reality. Thank you!
Apr 04, 2022
As always it has been pleasure working with Donny. He did excellent job in the build.
Mar 29, 2022
Great to work with, highly recommend! excellent communication
Mar 28, 2022