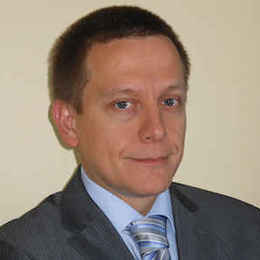 Diego Zanella
Back-end Developer
In a nutshell: I offer solutions that drive customers' success. I'm the founder of Aelia, author of the Aelia Currency Switcher and solutions for WooCommerce. I'm specialised in the development of solutions, customisations and integrations for WooCommerce.
Languages
English, Italian
Member since
31 Oct, 2014
8 years
Typical projects
Customizations, Plugin Development, Troubleshooting and Fixes
Highlights - Accredited Business All-Stars Though Leader for e-commerce and WooCommerce, two years in a row: https://tribetimes.org/profile/aelia/ - Certified Codeable Expert since October 2014. More about me I'm an experienced Software Engineer based in Austria, since 2019, after 12 years in Ireland. I design simple, lean, effective solutions for my customers on a daily basis. As of today, I served over 6000 customers (and counting), who run my software on a daily basis, and who rely on my services to run their businesses. I worked with SkyVerge and Prospress, two of the most important developers of WooCommerce plugins. I have extensive experience with WordPress and in the development of WooCommerce plugins. I'm the author of leading WooCommerce solutions for WooCommerce, such as the popular Aelia Currency Switcher(https://aelia.co/shop/currency-switcher-woocommerce/), Tax Display by Country (https://aelia.co/shop/tax-display-by-country-for-woocommerce/), Prices by Country(https://aelia.co/shop/prices-by-country-woocommerce/) and, most recently, the EU VAT Assistant(https://aelia.co/shop/eu-vat-assistant-woocommerce/). Key skills - WooCommerce, with specialisation in multi-currency and multi-pricing solutions. - WooCommerce plugins. Optimisation, customisation of existing plugins and development brand new ones. - Advanced plugin customisations. I extended official plugins such as the gateways for Moneris, Beanstream, Braintree, or integrations such as Xero, to make them more flexible. My changes are now part of the official products. - 3rd party API integrations, such as Ometria and Xero. - Payment solutions. - WordPress and WooCommerce troubleshooting.
Superb & clear communications and excellent technical competence. A nice chap to work with too - thanks Diego!
Apr 20, 2022
Diego is very professional, thorough, great at communication!
Apr 04, 2022
Excellent service
Mar 18, 2022
Very happy with the experience and felt confident the person i was dealing with would fix the problem, which they did.
Mar 08, 2022
Diego was able to understand the job perfectly. He did a very nice job, well executed and had a clear and nice comunication with us.
Jan 13, 2022
Diego is always pleasure to work with as he is an amazing person that has a deep understanding of what needs to be done and how. He is extremely organized, explains his plan of action extensively and is super quick to respond!
Dec 30, 2021
Diego stepped in at short notice to resolve a significant problem with the checkout on our WooCommerce site. He identified the issue swiftly and sent a detailed report with a solution. I would not hesitate to recommend Diego to other users.
Dec 23, 2021
Diego did an outstanding job. He acted very professional and fast, answered every question and communicated in a friendly and pleasent way. We are very satisified with the results. Thank you!
Nov 11, 2021
Diego never disappoints! His communication is always timely, thorough and precise - his work is absolutely top notch. Recommended 150%
Oct 28, 2021
I was very happy and pleased with his work and professionalism. I recommend him. Thanks Diego again for the quick and good work.
Sep 28, 2021