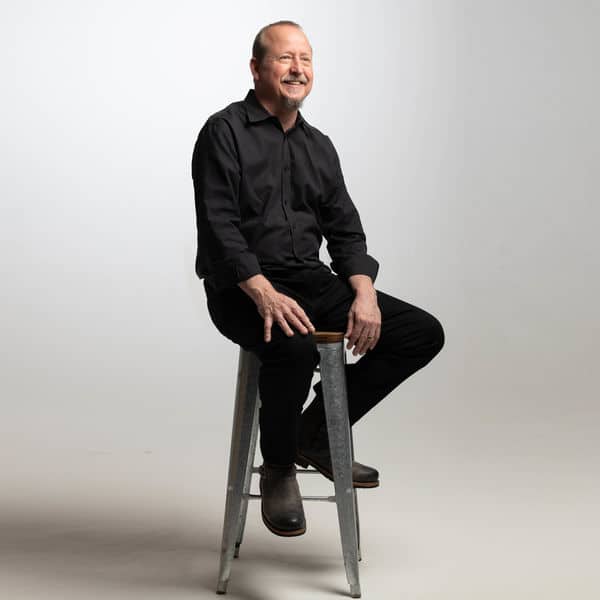 David Gaz | The Bureau Of Small Projects
Designer / Developer
Fortune 500 and Big Brand Experience put to work for Small to Midsized Businesses, Nonprofits and Startups.
Location
Los Angeles, United States
Member since
24 Sep, 2015
8 years
Typical projects
Full Website Builds, Migrations, Theme Development
The Smartest People In The World Work With The Bureau Of Small Projects. Literally, the smartest people in the world work with us: Bill Nye, The Science Guy (and the Planetary Society), Stanford University, Y Combinator, Blackrock Neurotech, who have implanted 28 brain computer interfaces in humans (Elon Musk is still doing monkeys), Switzerland (yes, the actual country), AmyriAD, who is bringing a revolutionary Alzheimer's treatment to market and many, many more. We are a team of 40 people. Everyone on our team has Fortune 500 and Big Brand experience. Everyone on our team is a specialist We leverage their branding, web development and marketing experience – with Fortune 500 Companies and Iconic Brands – to help Small to Midsized Businesses, Nonprofits and Startups stand out, look better and exponentially increase revenue. Martin Fucks is our CTO, Alex Afshari runs our maintenance department, Tomas Villas and Daira Fazenda keep our clients absolutely delighted. They spend the most time here on Codeable. If we are doing a full website build or app development then you will get to know one of our five project managers VERY well: Abby Kase, Camille Cunningham, Ricki Subal (who speaks 6 languages fluently), Karen Andres and Becka Sheranian. Sunny and Jenny are responsible for the amazing design you see (the bad stuff is from David Gaz). We have a full team of engineers responsible for the awesome coding that brings their design to life and Michael, Andre, Alexia, Mark, Mitchell and Konan bring LOTS of traffic to your site with their Branding, SEO and Marketing chops. But this is really just a complicated way of saying: Our job is to make your job easier!
Well written communication with good response times made the project an enjoyable experience. Look forward to our next project.
Aug 23, 2019
David was fair and honest in his advice drawing from his many past design projects so we knew it came from a place where he knew what worked and didn't. Communication was easy with him as he was both responsive on the Codeable interface as well as in our phone conversations, where we had no problems getting in touch with each other. On top of all that,,he did a wonderful job re-designing the look and feel of the website's home page. The front-end developer should now have the tools to make this vision a reality.
Jul 27, 2017
David is unlike most web developers in that he is strong in both technical and visual elements -- and as a bonus he is a strategic thinker!
Feb 01, 2017
The work was design of a banner to inform visitors to our website of the COVID-19 protection measures we are taking for our tour business. David and his colleague produced a design we were very pleased with, and added it to our website very quickly. As always, communications were really smooth and responsiveness very fast, they always seem to "get" what we are after. The perfect experts for the job.
Jul 28, 2020
David was outstanding and provided amazing value on our consultation together. He carefully explained his process for delivering more than just a beautiful site, but a high converting one as well. If you're considering working with David on your next project, I can't recommend him enough. He's a true professional and knows his craft inside/out. Thank you, David!
Jun 19, 2020
Amazing help as usual
May 21, 2020
This project got a little bigger than I had anticipated. However, I feel I received what I wanted to accomplish. Thank you to you and your team.
May 04, 2020
They deserve it!
Dec 10, 2019
He was thoughtful about what I needed and how he could help me. He adjusted his usual arrangements so that they best met my needs.
Aug 15, 2019
David has been fantastic to work with. From the very start, he asked all the right questions, grasped our business needs straight away, was extremely supportive in helping us understand at every stage what choices would be best for us to make about our new website and the support available to us, organised training for us to take control of and look after our website in future, and - most important of all - he has made us the most beautiful website that we are really proud to show the world to promote our business. I would recommend anyone to work with David and his team, and we will certainly come back to him for any future needs we may have..
Aug 13, 2019