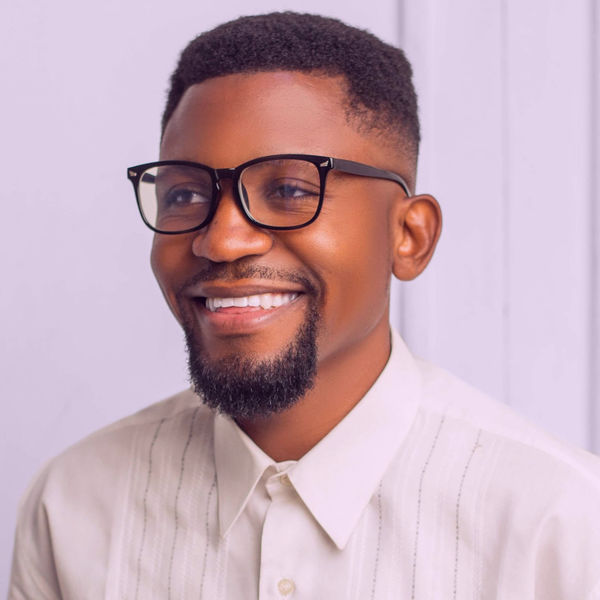 Daniel Abughdyer | Ziiko Solutions
Full-Stack Developer
Hi there! I'm Daniel, a Co-Founder and CTO of Ziiko Solutions Limited. We're a team of WordPress experts handling custom web designs, Custom Plugin Development, Mobile App Development, and Search Engine Optimization(SEO), with over 8 years of experience. We look forward to being of service to you!
Member since
21 Sep, 2022
1 year
Typical projects
Full Website Builds, Plugin Development, Theme Development
Hi there! I'm Daniel, a Co-Founder and CTO of Ziiko Solutions Limited. We're a team of WordPress experts handling custom web designs, Custom Plugin Development, Mobile App Development, and Search Engine Optimization(SEO), with over 8 years of experience. We are passionate about WordPress, and have contributed immensely to the WordPress Community. 🤖 What we do: ✔️ WordPress development: Our team of experts is ready to take your idea and convert it into a fully functioning's website, E-commerce site, Learning Management System(LMS), Landing pages, Sales Pages etc. ✔️ UI/UX Designers: These people are responsible for the look-and-feel of your website and application. ✔️ Full-Stack Developers: These team members are responsible for the functionalities of your website—both on the front-end and on the back-end. ✔️ Product Owners and Project Managers: These team members are the ones ensuring that your projects are delivered on time, as and when due. They further act on the capacity of Quality Assurance officers. ✔️ SEO Specialists/Engineers: Ever searched for something on Google and find it on the first 1 to 5 websites without stressing to browse through many pages? This team is responsible for that task — making sure your website is found on the first answers on Google and other search engines. ✔️ Mobile App Developers for all app platforms: These good team members are here to help you develop the mobile versions of your website. We have developers for Google's Android, Apple's iOS and Huawei's Harmony OS. ✔️ Cybersecurity Engineers and Site Maintenance Specialists: These team members are responsible for the protection of your website from the bad actors, who constantly try to gain undue access to your website and other stuff. Hire us today and have first-hand experience of our excellence in service delivery. In advance, we thank you for your patronage. Daniel.
Daniel and the Ziiko team are amazing to work with and incredibly responsive. Working with Daniel and his team was a pleasure, and I highly recommend the Ziiko team for any WP or Woo work you are looking to accomplish. Individually Strong | Together Unstoppable Coop | CMO | metrc2metrc
May 17, 2023
Excellent, brilliant and superior! I have a great experience with Codeable before i wasted time and money on UpWork which is a place of nonprofessionals. I will stick to Codeable for anything WordPress related issue. I especially thank to Daniel for his extra-ordinary skill set for fixing WordPress issue.
Oct 01, 2022
Daniel is another great example of why I always use Codeable. Great work and very patient. Can't thank you enough for your help!
Sep 29, 2022
Daniel was responsive and competent from the beginning of the project until the end.
Jul 10, 2023
Daniel was extremely responsive to the various questions and problems that I encountered. He went above and beyond when I gave him the necessary verbiage and embellish it in an excellent way. The only issues I had was in not fully understanding the codeable interface and how the process works. Also the time difference between my time zone and the developer's time zone took a little getting used to. All in all I feel very fortunate to have had Daniel as he's done an excellent job building my website and was a very positive influence.
Jul 06, 2023
I recently had the pleasure of working with Daniel Abughdyer and his talented team at Ziiko Solutions, and I cannot express enough how impressed I am with their professionalism and expertise. I hired them through codeable.com to create a custom plugin for my website, and from the very beginning, Daniel's dedication to understanding my needs and delivering a high-quality solution was evident. Throughout the project, Daniel exhibited exceptional communication skills, keeping me updated on the progress and promptly addressing any questions or concerns I had. His attention to detail and commitment to delivering the best possible outcome truly stood out. The plugin they developed exceeded my expectations in every way. It seamlessly integrated into my website, enhancing its functionality and providing an intuitive user experience. The code was clean, efficient, and thoroughly tested, ensuring optimal performance. Beyond their technical skills, Daniel and his team demonstrated a genuine passion for their work and a commitment to customer satisfaction. They were receptive to feedback and went above and beyond to accommodate my specific requirements. Their dedication to delivering exceptional results was evident throughout the project. I wholeheartedly recommend Daniel Abughdyer and Ziiko Solutions to anyone in need of professional web development services. They are a reliable, skilled, and trustworthy team that will go the extra mile to ensure your project's success. I am grateful for their contributions to my website, and I hope to work with them again in the future.
Jun 27, 2023
Excellent work!
Apr 28, 2023
Daniel was fantastic to work with!! I swear at times I was worried if he was sleeping at all. Hard-worker. I am very happy I chose him and would give more stars if I could! Thank you Daniel!!!!
Mar 14, 2023
Daniel, was very knowledgeable and easy to work with. I am clearly using Codeable due to my own lack of knowledge and experience- he was patient and accommodating.
Nov 21, 2022
Great experience, Daniel is a skilled professional
Oct 06, 2022