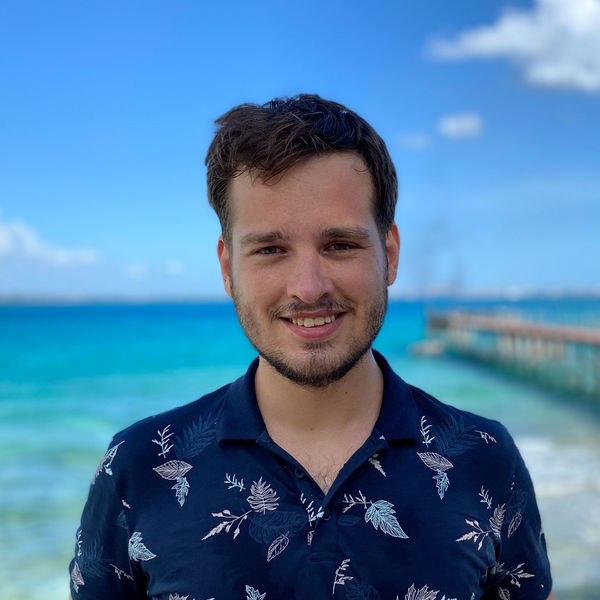 Cristi Macovei
Full-Stack Developer
Avid World Traveler and Passionate WordPress Developer(focused on Divi or custom themes) I'm a quick learner, typist and always looking for new things to learn and new challenges! Got a challenging project you want to discuss? Let me know!
Member since
09 Nov, 2020
3 years
Typical projects
Customizations, Full Website Builds, Troubleshooting and Fixes
Hi there! I'm Cristi! I'm a WordPress web developer with more than 10 years of experience. I have developed over 30 WordPress themes on ThemeForest and have sold more than 19000 copies of my products, gaining the Elite Author status while being active there. I have specialized in Divi since moving away from ThemeForest and now I am working for Elegant Themes as their Support Manager and mainly focusing on our products: the Divi theme and the Divi Page Builder. In my personal life, I enjoy traveling a lot and have visited more than 25 countries so far. I love adventures and also a big fan of sports and photography. Services I can help you with: 1. Create a custom WordPress theme for you(design to WordPress). 2. Customize your website and also integrating/coding new functionality for it. My main specialization is the Divi theme and its page builder. 3. Bug fixes and debugging WordPress themes/plugins. 4. Cleaning up malware from your website. 5. Site migrations. I am really looking forward to working with you! :)
Cristi is the best of the best!!! He did an amazing job creating my website. He was extremely kind and patient with me and listened to all my needs. He got it done in half the time he expected. He was proactive with everything I needed on my website to grow my new business. I highly recommend him and will use him again. Thanks Cristi!!!
Feb 19, 2021
Cristi was a wonderful web developer to work with. From the very beginning he made sure to take the time to find out exactly what I needed. He kept me in the loop at every stage and made sure that it was always what I wanted and needed while offering his professional advice and also taking extra time making sure everything worked perfectly. His patience, friendly manner and commitment to make sure I was happy made him a pleasure to work with. I would recommend him to anyone! I am a very happy customer :) thank you Cristi and thank you Codeable - great service all round!
Feb 16, 2021
5 Star because Cristi went the extra mile for an octogenarian who had 45 years on Earth before the Internet came into existence. He was patient and understanding with me understanding that I grew up with smoke signals as a means of communication. If or when I need more help with my website Cristi will be the first person I will call. A pleasure to have had him work on my problem. Warmest regards Ken Lund
Jan 23, 2021
This was my first project with a developer on Codeable and Cristi was excellent. He solved the issues quickly and answered my (many) questions with patience and expertise. He was friendly and responded fast. Great experience. Don't hesitate to hire Cristi!
Mar 19, 2023
Cristi was super responsive and completed the work exactly right in an efficient time frame!
Mar 17, 2023
Cristi was a clear communicator from the get go. I felt as though the scope of the problem was understood, as well as it's urgency, and that I was always in good hands. Cristi resolved the WordPress custom code issue quickly, and was even able to explain to me afterwards exactly how it was fixed. Recommend!!
Mar 16, 2023
Fast and accurate. A+ communication. Will use again and again.
Mar 08, 2023
Cristi is always great. He does exceptional work. Thank you!
Mar 06, 2023
Fantastic service. Great knowledge. Very friendly!
Feb 14, 2023
Great job, very responsive and a pleasure to work with.
Jan 20, 2023