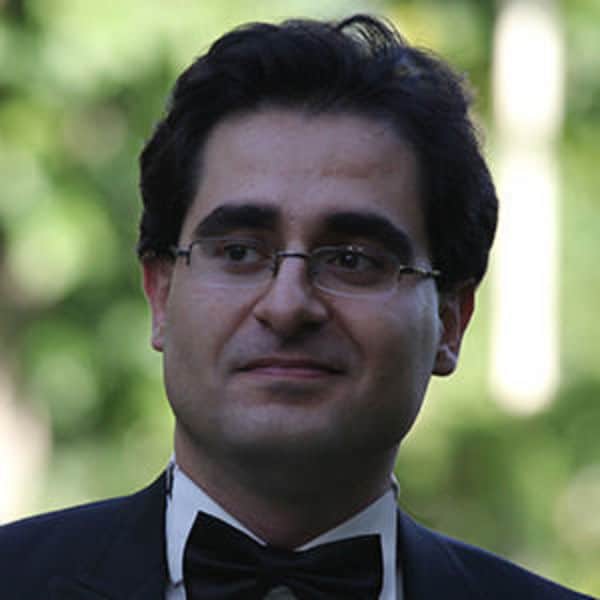 Christopher Amirian
Front-end Developer
My name is Christopher Amirian. I can describe myself as: WordPress enthusiast, effective communicator, and passionate about solving problems
Location
Yerevan, Armenia
Languages
Armenian, English, Persian
Member since
23 Oct, 2018
5 years
Typical projects
Customizations, Full Website Builds, Theme Development
Who am I? You'll be in excellent hands working with me as your trusted WordPress Front-End developer for years to come. My Thought Process! I always think about how can I help you when you encounter a problem or need help. The critical point for me is to take the burden off of your shoulder and be your know it all guy which you can trust and rely on. Being a strong communicator, I'll be asking you great questions and looking at your website to identify what's needed to be done in the best, most efficient manner possible. This will help you with minimizing your costs and ensuring I'm best suited for your project. Finding the Solution and Following up with You I will find the solution and give you the exact steps that I will take to fix a problem or implement a functionality. Delivering The final stage is the delivery and makes sure that all your needs which we agreed upon are met. I Can Help You With: WordPress Theme Design and Development Anything About X theme, Avada, Divi, Enfold, Elementor, Cornerstone, WP Bakery, WPML, and Toolset Right to Left - RTL - language-related fixes (Arabic, Persian, Hebrew) Yootheme UIKIT Check out my WP UIKIT Integrator WordPress plugin: https://wordpress.org/plugins/uikit-wp-integrator/
Christopher is a good communicator on both ends: he is an attentive listener AND he is a clear explainer. And he sets good expectations of when work will be done: Christopher will NOT leave you hanging. He can really get "under the hood" to apply his expert WordPress knowledge to even your custom job. He just HEARS what you require and comes up with a solution to address that need. Cherry on top is that he is a really, really nice person to boot. Such pleasure to work with such a professional.
Apr 03, 2020
Christopher articulated my project requirements better than I could. He understood my custom architecture without orientation of the code or target industry. His technical and interpersonal skills are beyond 5 stars and I am very grateful that he picked up this project and took it to the level I could only visualize. I look forward to the next opportunity to work with him.
Mar 20, 2019
Chris has demonstrated great candor and professionalism throughout this project. Communication was very prompt and he was very responsive to many of the project's concerns especially given that it is an Arabic based project (which only adds to the complexity of the task). This will not be the only time I will be working with Chris. I do look forward to phase 2 of this project.
Jan 23, 2019
Despite our time differences we had excellent communication and Christopher completed the job very promptly and to an excellent standard. Thank you.
Jun 16, 2022
Excellent response despite our time zone differences work was done in a timely fashion and easy to communicate with.
Jun 09, 2022
It was again a great collaboration.
Apr 27, 2022
I am very satisfied with his work and can recommend him to everyone.
Apr 18, 2022
Chris did a great job and was a pleasure to work with. Look forwards to working with him again.
Jan 10, 2022
An absolute pleasure to work with him. The way he communicates with me as a customer and the way he did the job as a professional was amazing and I look forward to work with him again!
Oct 30, 2021
Enjoyed working with Chris as he is very responsive and he is very detailed when it comes to working on your project. I would definitely recommend him for every time up Wordpress development projects.
Jul 08, 2021