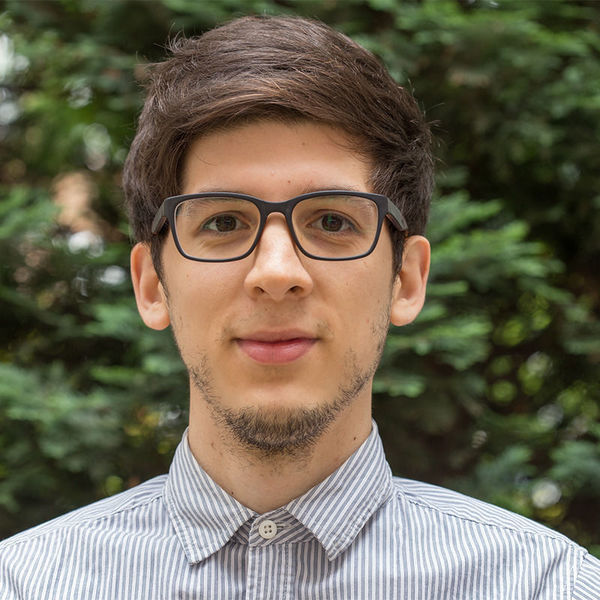 Chris Bell
Full-Stack Developer
Chris is the solo creative force and vision behind Codetipi, a highly popular WordPress premium theme + plugin development company he founded in 2012. Codetipi has brought unparalleled value and innovation to 27,000+ satisfied clients worldwide, including industry giants like Airbnb, Vogue and Elle.
Location
London, United Kingdom
Languages
English, Spanish; Castilian
Member since
17 Jun, 2016
7 years
Typical projects
Customizations, Full Website Builds, Troubleshooting and Fixes
By prioritizing exceptional product quality and outstanding customer support, Chris has guided Codetipi to become the number one rated Power Elite author on Themeforest. This achievement reflects the highest possible distinction within Envato's elite author program, confirming Codetipi's commitment to excellence and its respected status among customers. Chris is a WordPress expert fluent in English and Spanish. He has been involved with the WordPress community for many years and regularly attends Wordcamps. Key Skills & Expertise: • Full-stack Developer: Over 13 years of diverse experience, specializing in WordPress, PHP, JavaScript, React, Vue, jQuery, SQL, CSS, HTML, and RESTful APIs. • Experienced Designer: Over 15 years of extensive experience in Photoshop, XD, Sketch, Principle, Figma, InDesign, Illustrator, Lightroom, and After Effects. • WordPress Themes & Plugins: Designed and developed a popular portfolio of premium WordPress themes and plugins. • Plugins Expertise: Extensive knowledge of WooCommerce, bbPress, and BuddyPress plugins. • Web Development: Proven ability to create fully functional websites from client ideations, delivered on schedule and within budget. • Gutenberg Blocks: Highly skilled and experienced in building advanced custom Gutenberg blocks. • API Integrations: Expertise in integrating third party APIs including Amazon, Facebook, Instagram, Pinterest, Twitter, and YouTube. • SEO Specialist: 10+ years of experience in advanced SEO strategies, contributing to enhanced online visibility and ranking.
Chris has helped our online food retail company to create an eCommerce website from scratch. Chris has done a great job and has been very attentive to our requirements from day 1. He demonstrated great depth and breadth of knowledge on WordPress, WooCommerce, and related plugins. He is strived to make the setup as easy as possible for us and often comes up with the most cost-effective solutions for his clients to fulfill their requirements. We are very happy with the results (see it yourself at https://journeytothewest.co.uk/), and it's always a pleasure to work with an individual who simply cares about the progress of your project and are willing to go above and beyond to assist. Please don't hesitate to hire Chris for your next porject, and I think you will like him too.
Feb 28, 2022
Chris did an outstanding job, accurate and thorough job in fixing the web core vitals to the total success of almost 100% good experience pages, well done! thank you Chris!
Sep 10, 2021
Chris was so great to work with. He was quick to respond, asked thorough questions to understand what I was looking for. He gave suggestions where they were needed. Chris also finished the project very quickly and it was done just to my specifications. I will gladly work with him again.
Jun 30, 2021
Chris is awesome! Great work every time, always responsive!
Mar 01, 2023
Chris provided clear and honest feedback concerning my WP theme needs, and surpassed my expectations with his recommendations on what type of theme will most likely work best for my blog. Based on our discussion, I believe I will end up saving a lot of time and grief in the long run on a myriad of infrastructure-related aspects. I am very grateful to encounter a person with the type of experience that Chris possesses, my money was well spent. Thank you Chris, and thank you Codeable.
Feb 13, 2023
Chris is hands down the best.
Jan 30, 2023
Chris is king.
Dec 01, 2022
great work and quick response to all communications
Aug 17, 2022
Chris is super responsive and helpful
Mar 25, 2022
Chris delivered patience, knowledge, and great communication throughout this task. I look forward to working with him again and again.
Jan 31, 2022