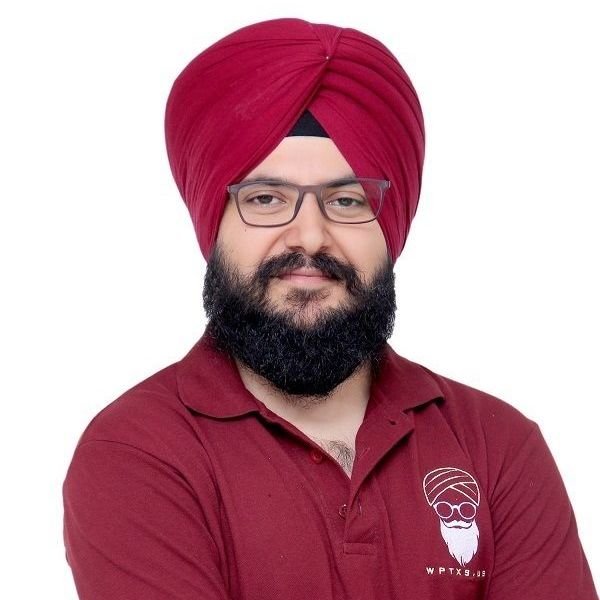 Baljinder Singh | WPSPIN LLC
Full-Stack Developer
Providing professional WordPress development services since 2013 for Enterprises, Digital Marketing agencies, Medium to Small businesses, and startups. Specialized in customizing WordPress Themes and Plugins to suit a specific business.
Location
Katy, United States
Languages
English, Panjabi; Punjabi
Member since
06 Dec, 2022
1 year
Typical projects
Customizations, Plugin Development, Troubleshooting and Fixes
For the past 11 years of my freelance career, I have been building up my experience in this cordial world of WordPress and WooCommerce. Understanding and perfection have always been my companions when I am assigned to accomplish any task. The only idea which I carry in my mind is to provide the best to my clients. I won't ever hesitate to go the extra mile when it is something about perfection. My priority remains to administer to the best and gain the confidence of my clients, as their work is my own. Things I can do: - WordPress Themes from Scratch - WordPress Plugin Development - Customizing Plugins/Themes - HTML/PSD to WordPress - WordPress REST APIs - Responsive Layout - PHP, HTML, CSS, JS, jQuery - And anything that comes under WordPress or WooCommerce Having experience with all different kinds of industries and startups, I have proven myself as an asset for clients when it comes to building an MVP.
Baljinder stayed with me in my battle and migration away from Hostgator. He spent the time to validate my issue as a server issue and not a WP or WC issue.
Oct 05, 2023
Baljinder exceeded my expectations in this project! As an engineer myself, it's obvious when another person knows what they're doing or not. To my pleasant surprise (after being disappointed on other sites), and as my first project on codeable, Baljinder showed me that I can expect to work with intelligent engineers that are able to communicate requirements and technical details and even adjust quickly to my feedback, just as I expect in any professional environment. I did pay more than expected, but I am more than satisfied because I have exactly the work done that I needed, that is immediately benefiting my production sites and API eco-system. Thank you for your professionalism and expertise.
Sep 01, 2023
We are working with Mike since last couple of years and is a great guy to work with. He did an excellent job with this project jumping right in and taking time to understand the requirements and brought relevant, well-thought ideas and questions for each ask. Communication-wise, he is always ontop of it and pretty clear about expectations. Will hire him in more projects to come.
Apr 05, 2023
I enjoyed working with Baljinder. He does great work and is quick to respond to notes.
Nov 16, 2023
I feel that it took awhile for the coder to understand our needs despite many detailed explanations and discussions. That said, Baljinder was extremely responsive and very polite and professional
Nov 14, 2023
Working with Baljinder on the Gravity Forms and Amazon PayFort integration has been nothing short of AMAZING!!!. Baljinder isn't just technically proficient; he brings a level of personal investment and creativity to the table that is genuinely rare. He tackled our custom requests with a kind of intuitive understanding that made everything seem seamless. Baljinder, your dedication and problem-solving skills and your patience were truly appreciated. A big thank you for your efforts and looking forward to collaborating again in the future!
Oct 19, 2023
Baljinder has great communication and has been very flexible to work with us and find a solution despite the project taking longer than anticipated. Thank you again Baljinder.
Oct 06, 2023
The work communication has been consistent, timely, and polite and Baljinder has been very accommodating while working on this task.
Oct 05, 2023
Mike was very professional, prompt and also described the steps he was taking to complete the project.
Oct 03, 2023
Excellent job! No issues, fast response time, high quality, would definitely use him again for a project.
Sep 20, 2023