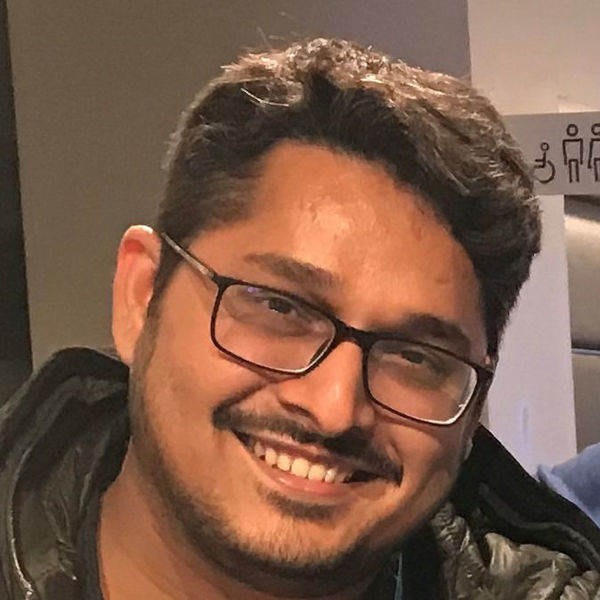 Asim Bawany / Codup
Full-Stack Developer
Hi, I am Asim Bawany and I lead Codup – a top-rated and multiple-awards-winning development agency. With my expert team of web developers and programmers, we help businesses simplify complex problems with smart digital solutions.
Location
Karachi, Pakistan
Languages
English, Gujarati, Hindi, Urdu
Member since
13 Jan, 2014
9 years
Typical projects
Customizations, Full Website Builds, Plugin Development
We are rated as one of the top B2B companies by Clutch and hold 5-star ratings on Codeable and other platforms. Our clients' testimonials vouch for our ability to deliver reliable and quality-assured WordPress solutions, on time and within budget. Who Are We? We are problem solvers and enablers. We are an experienced team of professionals including: - Full-stack developers - Quality Assurance Engineers - Project managers - Business analysts Everyone on our team has solid experience. When working with us, you'll coordinate with Ayaz and Waqar, our Project Managers. Muniza and Faraz are the main engineers who write robust code and algorithms that work as expected. You'll also hear a lot from Wasi, our business analyst responsible for clear project scoping. Other team members you'll hear from are Raheel and Wahab from our sales and customer support team. This varying mix of roles in our company gives us the power to design innovative solutions and turn abstract ideas into robust solutions that help businesses grow, scale, increase efficiencies, and improve their ROI. We're also leading developers of 10+ premium [WordPress](https://wordpress.org/search/codup) and [WooCommerce](https://woocommerce.com/vendor/codup/) plugins/extensions. We've particularly made our cut in the WooCommerce community by pioneering the development of wholesale/B2B eCommerce solutions for WooCommerce. One of our most prominent WooCommerce solutions is B2BWoo – a fully managed, B2B eCommerce platform built on top of WordPress and WooCommerce with all the cutting-edge eCommerce features needed to digitize the manufacturing, distribution, and wholesale industry.
The Codup experts I worked with on this project were very knowledgeable and helpful, offering guidance when needed. The technical guidance and well as flexibility and speed to tackle any issues or tasks, in particular, were very much appreciated. There was a bit of a learning curve in some areas with third-party vendors, and I really appreciate the patience and kindness they used to address these experiences. Time differences can pose a challenge, but the Codup team appeared to work around the clock to make time for important milestone meetings in order to complete the project in a timely manner. Great job!
Oct 29, 2021
Asim and his team at Codup did a great job in every aspect of what needed to be done on our site. It was a very specific problem with multiple variables and they completed the task efficiently and corresponded with us back and forth on every aspect. Recommended for any of your Wordpress, JS, PHP coding.
Mar 23, 2020
Asim went above and beyond with everything. He started the project with a very detailed, inquisitive approach. He made sure every "what if" scenario was covered before scoping out a full solution. I would definitely work with Asim again in the future!
Jan 09, 2019
From the initial meeting to deployment, the Codup team treated my project with incredible skill and professionalism. Updating my ecommerce site/marketplace was complex and did present challenges. Each time, the Codup team put their full effort into troubleshooting and fixing. Additionally, they kept me informed and answered questions thoroughly. I felt informed and confident through the entire process.
Jun 07, 2023
Great work on a tough project... Highly recommend!
Feb 28, 2023
The team was extremely knowledgeable and helpful, and we appreciated their candor regarding our project.
Jan 27, 2023
It is an pleasure working with Asim and his team. They are professional, knowledgeable, thoughtful, fast and personable. Our needs were understood and met in record time. I highly recommend Codup!
Jul 14, 2022
In this environment of designers working with developers, skillset is seldom the issue but rather effective communication. The team of Asim/Raheel/Waqar/Talha and Shaheer gave me full attention and response to our project needs. My experience with Codup was better than I had expected particularly having worked with other developers.
Dec 14, 2021
Always happy to work with Asim and his team. Project done in a timely manner!
Aug 26, 2021
Love these guys! They did such a great job, communicated well, and created exactly what I needed.
Aug 05, 2021