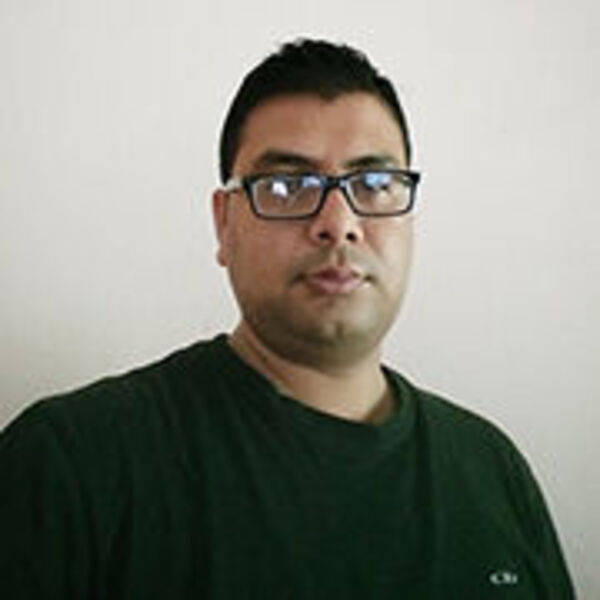 Ashis Chettri | Web Experts Nepal
Full-Stack Developer
I am Certified Codeable Expert and I lead Web Experts Nepal ( WEN ), a Team of WordPress Experts who are familiar with WordPress field for many years.
Languages
English, Nepali
Member since
07 Jul, 2015
8 years
Typical projects
Full Website Builds, Plugin Development, Theme Development
After working for many multinational companies, we have started focusing on this great platform. Building onto this experience of working along with the knack for providing solutions, we have evolved our skills and have never stop learning from it! We are an experienced group of professionals with 10+ years of expertise in WordPress themes and plugin development. We specialize in design and WordPress development, deployment, primarily. We take a comprehensive approach in helping you, working from the inside-out to ensure understanding, cooperation and growth. Our team includes WP developers, UI/UX developers, system admin, and quality assurance so that we can build small to large scale WP applications with the quality deliverable. We have project managers who handle complex projects and assist junior & mid level developers to enhance their skills and growth. Let me introduce to the project manager, Yam Chhetri. He has 8+ years of experience in the IT field and started his career with core PHP development. He has been working on WordPress development for past 6 years and loves solving complex issues related to WordPress development. We have a project coordinator, Bezil Shrestha. He has 6+ years of experience in WordPress development and he is mainly responsible for dealing with project requirement analysis and communication.
It was my first time using this platform. Ashis worked fast and efficient, he is also flexible to add more tasks to the usual planned project. I can just recommend him.
Sep 18, 2023
Why did I rate Ashis five stars? He rocks! I began working with Ashis a little over a year ago. We have a great working relationship and he always goes the extra mile to understand the tasks before conducting work. He understands the importance of my website, so he is careful to keep to the schedule and fix problems to my satisfaction.
Feb 01, 2018
If you are looking for a technical guru who has the patience of a saint, then choose Ashis Chettri. I have a news site that has many moving parts and I had lots of requirements. Although I used an out-of-the-box theme, I required a number of changes. Ashis dutifully worked every original request, but he was also flexible enough to modify areas that did not work the they way I thought they would. Ashis is customer service oriented and exceptionally talented in regard to the technical aspects of web design. I liked his work so much that I am requesting him for another task. While working on the original task there was one area that needed special aesthetic design work that was not part of the original theme. My written communication to Ashis seemed like more of a miscommunicationi. I had a problem clearly presenting my case, so I created an illustration of what I wanted and sent it to Ashis. He duplicated it perfectly. I like my new site that Ashis created so much that I decided to do a public countdown leading to it's unveiling. I know that my readers will love the new interface and functionality.
Apr 19, 2016
Did the work way faster than expected even if it was not working 100% on first delivery. Communication was great and did the modifications in a timely manner. Thank you
Sep 26, 2023
Ashis is always prompt and gets the job done in a timely manner.
Oct 22, 2018
Thanks for the quick response. The problem is fixed.
Sep 07, 2018
Ashis, is great at getting work done quickly. He is quite skilled, but above all, trustworthy.
Jan 25, 2018
As always, he is the best person for our work.
Jul 07, 2017
As always, he did his best job for my request. This is more than 10 times' work with him. Thank you Ashis.
Jun 30, 2017
As always, he is very reliable and kind. I will definitely contact him for my next task. Thank you.
Feb 23, 2017