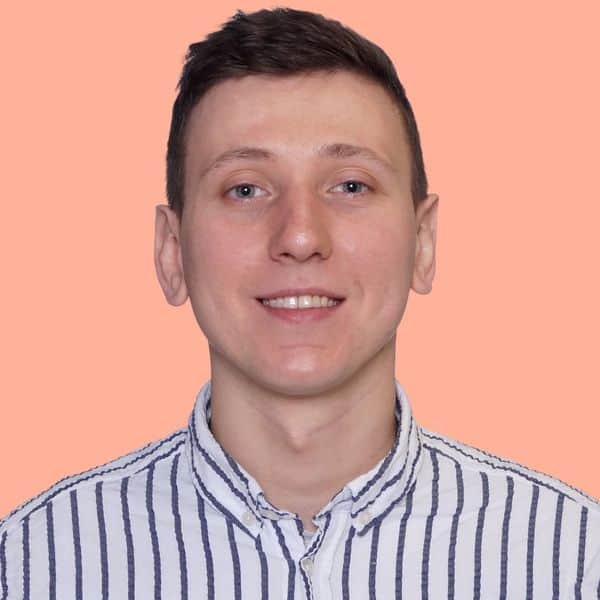 Andrew Kostenko | Digia Technology
Full-Stack Developer
We believe in forming a long-term partnership with each one of our customers.
Languages
English, Ukrainian
Member since
02 Dec, 2022
1 year
Typical projects
Customizations, Full Website Builds, Performance Optimizations
Hey 👋. We are Digia Technology (https://digia.co/) a full-cycle software development company that provides efficient and unique solutions to make your business grow and succeed. 💪OUR EXPERTISES: ✅ Web Development - Developing websites, web apps, e-commerce sites following full SDLC; - Creating unique, impressive and efficient solutions to help growing your business; - Using CMS and Headless CMS for easy content management; - Working with technologies like Gatsby, NextJS, WordPress, etc; - Optimizing websites according to AODA / WCAG when necessary; - Adapting your sites to all platforms and screen sizes with responsive design; ✅ Ecommerce Solution - Our team specialize in Shopify, WooCommerce, Magento, and Laravel; - Expand your shop internationally with multi-languages, currencies, and payment options; - We customize your website to build your unique business identity; - Built-in CMS to help you manage the content with ease; - Integrate third party apps that fits your business requirements; ✅ UI & UX Design - Creating impressive, trending, and unique design; - Developing custom illustration, motion picture, and animation; - Designing custom interfaces to meet your targeted audience and business objectives; - Focusing on usability, simplicity, and clean user friendly interface design; - Presenting design in Figma to preview the product on early stages to increase efficiency and transparency; ✅ Custom Software Development - Save time and cost by delegating the work to the professionals; - Technical consultation to help you choose the best approach to build the project; - Specializing in building scalable solutions to help the growing demand of businesses; - Increase the software reliability by practicing formal software development life cycle; - The use of the latest technologies improves the efficiency and the maintainability of code.
Fast and responsive! I will be using these folks again.
Sep 21, 2023
Excellent, as always.
Jul 10, 2023
Wonderful experience with Digia Technology on our project! Thank you to Andrew and Team for helping us out of a tricky spot on our project.
Jun 27, 2023
Great professional, the work was done fast and nicely done. Good communication every time.
Jun 22, 2023
I got all i asked and everything was done 100% perfect.
May 30, 2023
As always, service, response time, communication and quality have been top-notch. We send our best recommendations :)
May 25, 2023
We have ordered several tasks of different types and technical levels through Digia Technology. Whether it was less simple or more complex, Digia Technology approached the tasks professionally, listened and provided feedback and advice, and was very service-minded. Our communication has run smoothly, regardless of whether it was an online meeting or via individual tasks through Codeable. We give Digia Technology our best recommendations.
Apr 12, 2023
I recently had the pleasure of working with the Digia Team on a project and I am beyond impressed with their performance. From the beginning, they proved to be timely, responsive, and professional in their communication, making sure to keep me updated throughout the entire process. One of the things that stood out to me was their ability to understand our complex problem and provide solutions that matched our needs. They took the time to analyze the situation and come up with a plan that was both efficient and effective. Their expertise in the fields of WordPress and Divi was evident and their commitment to getting the job done right was truly impressive. Lastly, I am happy to report that the project was delivered on time. The Digia Team's dedication to meeting deadlines and delivering high-quality work exceeded my expectations. They consistently went above and beyond to ensure that everything was completed to the highest standard. In summary, I recommend the Digia Team for any projects that require WordPress development. They have proven themselves to be an asset in every aspect of their work, and I look forward to working with them again in the future.
Mar 30, 2023
Andrew and his team were a pleasure to work with. They were quick to make any edits and changes, and quick to answer any questions we had! The project we had turned out exactly how we wanted it to. I highly recommend working with Andrew and I hope to use his services again in the future.
Mar 06, 2023
Very efficient and excellent work
Jan 11, 2023