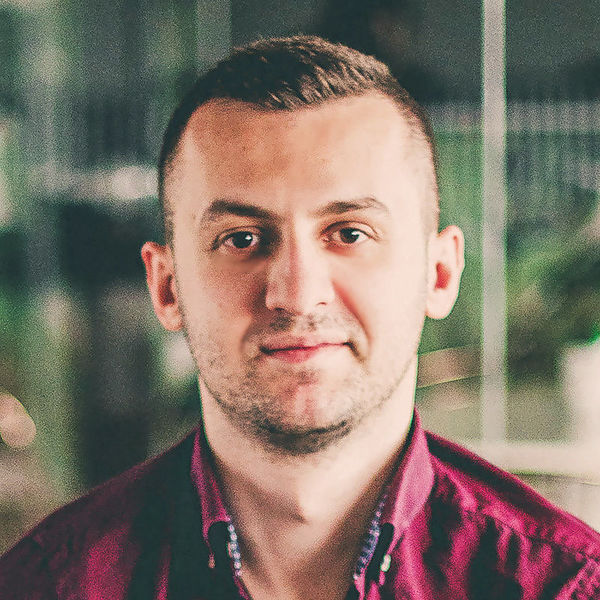 Alexanndre Levan
Front-end Developer
Specializing in creative web development with 15+ years of experience. I love to craft beautiful, interactive and user friendly websites.
Location
Vancouver, Canada
Languages
English, Russian
Member since
10 Sep, 2016
7 years
Typical projects
Customizations, Full Website Builds, Migrations
CUSTOMIZED WORDPRESS WEBSITES ¯¯¯¯¯¯¯¯¯¯¯¯¯¯¯¯¯¯¯¯¯¯¯¯¯¯¯¯¯¯¯¯ I specialize in creative web development with 15+ years of experience. I love working with small businesses, coaches, digital agencies, designers and brand experts to craft beautiful, interactive and user friendly websites. I empower my clients to have a powerful online presence that creates a positive impact in the local community and abroad. My philosophy is to provide freedom and full control to my clients. I use themes and plugins that provide full control and the ability to adjust easily and quickly in the future. All my websites are designed to look great and are mobile responsive, SEO friendly, and perform fast! Services offered: ● Building interactive WordPress websites based on a design resource (Adobe XD, PSD, etc) ● Brochure Sites ● Landing Pages ● Membership Sites ● eCommerce Sites ● Speed Optimization and Performance Improvement ● Troubleshooting problems ● Website Migrations ● Malware removal and security WORDPRESS CARE & MAINTENANCE ¯¯¯¯¯¯¯¯¯¯¯¯¯¯¯¯¯¯¯¯¯¯¯¯¯¯¯¯¯¯¯¯ Total peace of mind for your WordPress website. A subscription service for on-going access to a WordPress professional for Solopreneurs and Small Businesses for maintenance, security, and support. Website care plans give you assurance that your website software stays up-to-date, secure, and performing at its maximum potential. You'll have the comfort of knowing you always have quality support available to assist you on-demand with any questions or issues that arise with your website.
He went above and beyond to help me with my project. He was fantastic to work with.
Dec 21, 2018
Alexanndre was fast, professional, and very easy to communicate with. Highly recommended. Will definitely hire him next time.
Dec 18, 2018
I had a new website that I thought would have to be scrapped because of issues and my lack of knowledge of Wordpress , but Alexanndre really saved the day. He was patient and understanding of my limited ability and walked me through everything. He made all the changes that were required plus some and he is amazing to work with. I couldn't be happier to have found Alexanndre and I will be using his services for everything going forward.
Dec 16, 2016
Alexanndre went beyond the call of duty and did an outstanding job for us.
Dec 09, 2020
He was excellent!
Aug 22, 2020
As a newbie to website building Alexanndre was patient and listened to what I wanted to achieve. He suggested a number of improvements to the website and completed it on time. His personalised videos to show me how to add blogs and make changes were a value-add.
Aug 08, 2019
Excellent assistance!
Jul 31, 2019
It was my first experience hiring a 3rd party to help us out. I must say my skepticism went away after working with Alexanndre.
May 27, 2019
Great project, fast, diligent, and exact in his execution. Outstanding communication and I knew exactly where I stood with the project at all times.
May 02, 2019
Fast, smart, and great communication. Thank you Alexandre, will definitely look to work with you in the future!
May 01, 2019