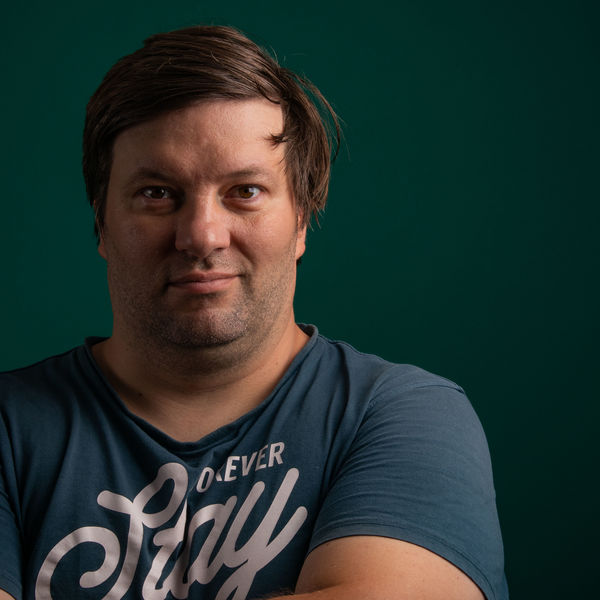 Alexandru Negoita
Full-Stack Developer
Senior WordPress VIP full-stack developer, focused on e-commerce and integrations, with some flavours for design and good skills for the front-end work ( CSS/HTML, Vanilla JS, React, Vue JS ), but also some knowledges in server side scripts (Bash), as well as modern programming languages (Python).
Location
Bucharest, Romania
Languages
English, French, Romanian; Moldavian; Moldovan
Member since
24 Jun, 2013
10 years
Typical projects
Customizations, Full Website Builds, Plugin Development
I am a self-taught, full-stack developer, focused on WordPress environment, and I work in this branch since 2011. In 2013 I started working on the Codeable platform, as dedicated WordPress developer, doing both front-end and back-end work. In some not very rare occasions, I also did branding and design, but my strong points were always the programming part. In 2014 I worked in a joint team on the CropMobster project, an agricultural network, designed for the Californian farmers. From 2014 to 2017 I had more than 400 projects, most of them marked with 5 stars and with happy returning clients. In 2017 I had the amazing opportunity to work with the folks from Codeable, as an in-house developer, and a member of their Customer & Expert Success Team, helping both the platform clients and experts find the right mix to get the projects done and achieving their goals. In 2019 my Codeable role as an in-house member terminated and I returned to the Codeable platform as a freelancer and WordPress expert. After some time spent in a local company (Berners.ro), as a team lead, developing their WordPress experts department, I was approached by DEKODE, the biggest WordPress VIP Agency in the Northern Europe, with a great culture and focus on the Scandinavian ONG's online presence. I use WP CLI in my daily work, I do CI/CD using Github actions and manage the server basics using Bash scripts. I started using Python as a tool for developing easy PIMs for clients, to make their life easier when managing hundreds or thousands of products in WooCommerce. In my free time I am a photographer and I enjoy the time spent with my family, adventuring in wonderful places or doing shoot sessions in my small photo studio. If you think we can do something great, I am more than eager to get to know you and your ideas. My philosophy is that everything is possible if you invest enough time and knowledge.
Alex helped me create a child theme for my WP site. He is quick in response, very knowledgeable, professional and willing to share info with me. The project was done in a timely manner, he made the process very smooth and easy. I came from a situation where I had lots of disaster experiences with other developers and services, so I was super worried about this whole thing. Alex completed the project seamlessly, and helped me upload the site to a new hosting company. He also helped me fix some areas to make the site overall run smoothly. He is honest, upfront, and when I asked for advice, he was very helpful. I would definitely HIGHLY recommend him and will use him for my future WP site development/maintenance needs. Thank you Alex!
Oct 16, 2019
Alex jumped in with a response to my project post within 10-15 minutes if I remember quickly indicating he had a solution to the problem. He then came back with a very fast and fair estimate and completed the work in less than 24 hours. All the while being very pleasant and very easy to work with. Highly recommended dev and will seek out again for help!
Oct 16, 2017
Alex did a fantastic job. -The project was completed accurately and works exactly how I asked. -Turnaround was very quick. -Communication was excellent. Replied quickly to questions and concerns. I will definitely use Alex again.
Jul 12, 2017
thorough, responsive and helpful.
Jun 13, 2023
Professional Work and great experience. Next time I will work with alex again!
Oct 21, 2019
Awesome work, exactly how I wanted, no more and no less. I recommend him and for next works I know whom to write!
Jun 06, 2019
Alex helped me migrate my site from an old Thesis Theme to the Genesis Theme. He did an excellent job and made sure that every detail of my old site was replicated as close as possible. I am very happy with the finished product. Great working with Alex!
Nov 25, 2017
Great to work with. Very quick and knowledgeable.
Nov 08, 2017
Although I suppose he is used to being asked for more complex problems, I thank Alex very much for his help, his understanding, and his responsiveness. If I have future problems of this nature, I know who to talk to ! :-D
Nov 07, 2017