Alex Cavender
Full-Stack Developer
Hi! I'm Alex. I am a full-stack web developer focusing on custom WordPress Theme and Plugin development. From fixing bugs in your site, to building complex, custom WordPress sites I would love to help you out on your next project!
Location
Burlington, United States
Member since
30 Aug, 2017
6 years
Typical projects
Full Website Builds, Plugin Development, Theme Development
My specialties Custom WordPress Plugin Development Have an idea for a new plugin that isn't currently available? Need a special functionality developed just for your custom site that you can't achieve by just combining other plugins? I can help you here! WordPress Theme Development Start the foundation of your Website the right way with a professionally built WordPress theme that is rock-solid. The themes I build are usually for clients who have a Sketch/Figma design of their site and need someone to develop a finished product. Site Maintenance Even the best websites need some maintenance from time to time. This includes vetting and completing Plugin and Theme updates , as well as tweaks to Theme functionality. eCommerce & Membership Sites My two favorite plugins are Easy Digital Downloads and WooCommerce. I can help with installing and troubleshooting these as well as consulting on themes, add-ons and hosting. Membership Sites I currently use and work on sites using Paid Memberships Pro. *Bug Fixes* WordPress is an amazing and very flexible platform to build your site with, but eventually things happen and you'll run into bugs. Sometimes these are left over from developers, out of date plugins, and even plugin conflicts. I have gained a great deal of experience in fixing bugs on sites and would be happy to help you with any of these. Multisite Not for everyone, this is one of the most advanced types of WordPress builds. For certain situations, it's the right solution. Multisite allows for running your own WordPress network of sites. From membership sites to Business Directory sites and everything in-between, I can help you create some amazing things with WordPress Multisite. Migrations Not sure why your site is slow and unresponsive on your current host? Tired of dealing with customer support every week when your site is offline? I can help out! I can help you make a very smart move to a new Host like Cloudways or WPEngine,
Alex does fast work at a fair price and is easy to communicate with.
Jul 19, 2018
Awesome code, always trying to go the extra mile to get the project done with the best specs possible. Highly recommended.
Dec 06, 2017
Consultation on workflow: Started on time. Had some good suggestions. Thanks!
Sep 27, 2017
Worked fast and accurately. It was amazing. Completely recommend Alex.
Sep 21, 2017
He did exactly what I needed in a very short period of time. Easy to communicate with.
Sep 07, 2017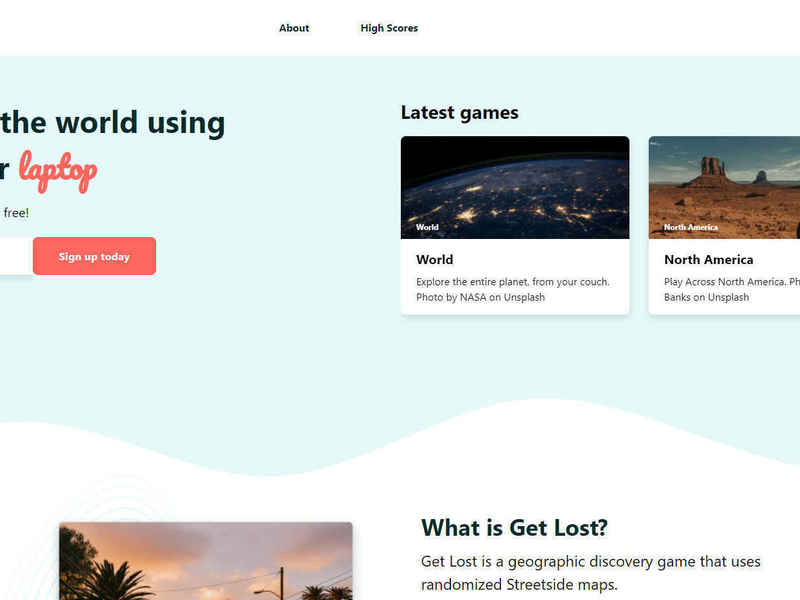 GetLost Game
Get Lost is a geographic discovery game that uses randomized Streetside maps. Try to figure out your location from clues in the streetside images.
Load more