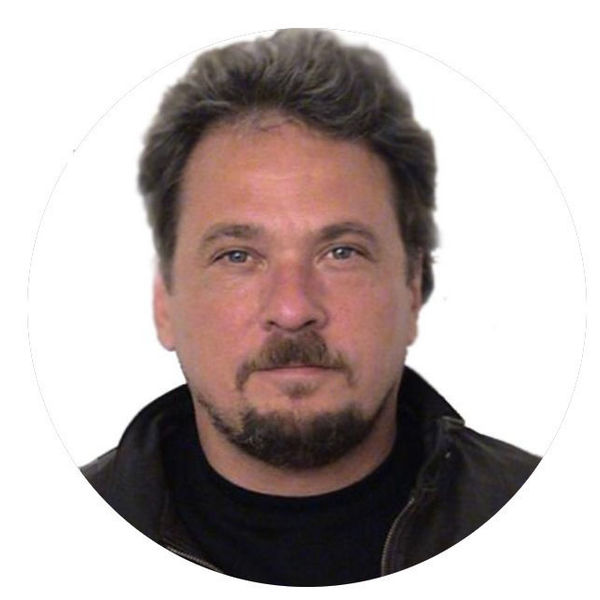 Alejandro P.
Full-Stack Developer
Hi! We are Alejandro and Tamara - WordPress & WooCommerce developers with a passion for finding simple solutions to complex problems, and building reliable products that achieve your business goals.
Location
Montevideo, Uruguay
Languages
English, German, Portuguese, Spanish; Castilian
Member since
11 Aug, 2015
8 years
Typical projects
Customizations, Plugin Development, Troubleshooting and Fixes
WHAT WE CAN HELP YOU WITH: > Scoping to help you figure out what you need, and explaining what options are there to implement those requirements. > Anything WooCommerce. > Integrating your site with external services - like Payment gateways, shipping software, APIs, remote storage, CRM's. > Implementing your designs (PSD/Sketch/Figma to WordPress). > Developing custom plugins that add special, tailored features to your website. > Modifying paid and free themes and plugins to get them to work and do things they cannot achieve "out of the box". > Helping you with your Membership, Community or Subscriptions-based website. > Creating custom and powerful searching experiences - also at a large scale! > Performing simple to complex migrations from other systems into WordPress as well as WordPress to WordPress. > Improving your website's performance and optimization scores. > Fixing bugs and providing Troubleshooting sessions. > Moving simple to complex websites to a new host. PERKS OF WORKING WITH THIS 2-PERSON TEAM * +40 years of combined experience in software development * Native-like English skills * Problem solving, can-do attitude * Frequent update reports on your project's progress * Highly personalized customer service * Reliable and organized, we deliver results on time * Convenient business hours for clients in North America and Europe. * Full-time freelancers, we do all coding ourselves * Multilingual skills: English and Spanish (advanced), German (conversational) and Portuguese (conversational). * We are good at those specially difficult projects most others pass on or cannot solve.
Alejandro and Tamara work under the name Magicoders, and MAGIC is right!!! Not only are they accomplishing more in weeks than our previous full-time in-house dev team accomplished in years, they anticipate our needs and come up with forward-looking solutions that really do seem like magic! We know the truth, that what looks like magic comes from a combination of deep, broad experience that covers an exceptional range of development scenarios, nimble imaginations that allow them to visualize solutions to complex challenges, and attentive, empathetic listening that enables them to understand our problems before we have even finished articulating them to ourselves. And we admit -- we've had some big problems that really needed creative solutions, which Alejandro and Tamara have in abundance. We have completed six projects with them already, have a couple more underway, and have many more than that on the roadmap in the coming months. They have our highest recommendation, and our deepest thanks.
Apr 08, 2020
Alejandro and his partner Tami were an absolute pleasure to work with. They were thoughtful, knowledgeable, prompt, professional, and caring. They not only helped me achieve what I wanted with my WordPress-based membership site — they also carefully and patiently helped me think through the technical ramifications of every single approach and decision we considered. I came into this with a pretty specific concept and implementation in mind and quickly realized, with their guidance, that it was not actually the best way to achieve the results I wanted. The two of them helped me formulate a better system for reaching my goal and then implemented it brilliantly. They were thorough and detailed in their communication but never condescending. I've worked with other developers outside of Codeable before and have generally come to expect certain frustrations as part of the process. Alejandro and Tami shattered those expectations and provided me with a level of experience I honestly didn't know was possible in this sort of scenario. I will absolutely be turning to them and returning to Codeable for many more projects in the future. In fact, we've already started our next task together!
Mar 17, 2020
Alejandro and Tamara are AMAZING! This project took about two months of intense work to complete, and they both worked very hard to meet deadlines and get things working right. I'm very impressed with Tamara's English and listening skills. Our conversations were always very productive and informative. I'm very thankful and happy with the end result. I'll be using this team again for my future Wordpress development needs.
Nov 07, 2019
We hired Alejandro and Tamara to implement an ad-free membership component to our site. They were immediately responsive, highly communicative, and finished the project ahead of schedule. Awesome to work with.
Jan 09, 2023
Because Alejandro P and Tamara are THE BEST.
Jan 04, 2023
Alejandro's team went above and beyond and delivered on each ask. We are very impressed with their work!
Dec 13, 2022
Excellent work, great communication, 100% recommend.
Nov 29, 2022
Perfect as always!
Nov 03, 2022
It was a pleasure working with Alejandro & Tamara, they are easy to work with, highly communicative, always accessible. This is the best experience I had outsourcing to anyone. Now i know where to go for any more projects in the future! 5 stars!
Oct 18, 2022
WooCommerce Solutions
From suggesting and configuring ready-made plugins, to developing customizations and building full-fledged custom systems - if you have a WooCommerce need, we can help.
LearnDash Customizations
Implement flexible and optimized Course settings to dynamically manage your custom LearnDash needs.
Powerful Searching Experiences
Made-just-for-you searches that deliver blazing fast, and relevant results also at scale. Check the linked example - this media forums website searches over 3 million posts from +500K users in a blink
Performance Troubleshooting
If your site is experiencing constant time outs or is in need of a well configured and high-performance server, focused performance troubleshooting sessions can bring resounding improvements.
Load more