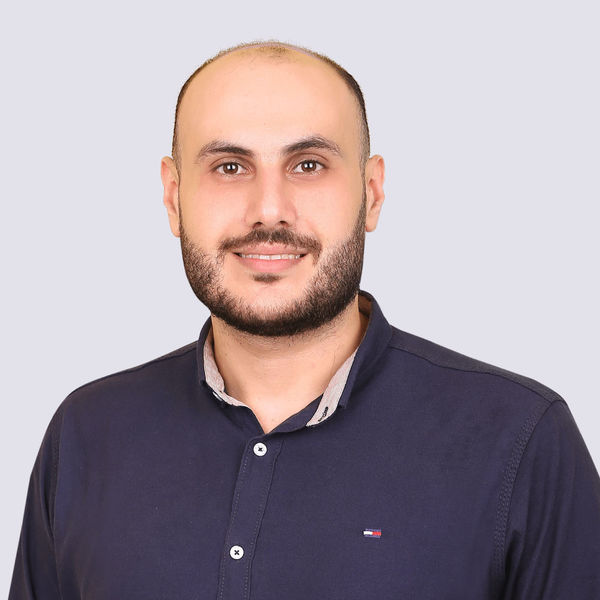 Ahmad Wael
Full-Stack Developer
I have 11+ years of web development experience, including hundreds of thousands of lines of code, web pages, and WordPress projects. I have handled many WordPress projects and jobs. This gives me the knowledge and skills necessary to assist you with any web development needs.
Languages
Arabic, English
Member since
13 Sep, 2021
2 years
Typical projects
Customizations, Plugin Development, Troubleshooting and Fixes
Meet Ahmad Wael: https://youtu.be/sBlZoJ9apTw Hi, I'm Ahmad Wael, a WordPress expert living in Egypt. Since 2012, I have been helping local and international clients develop, or customize, the perfect websites for their businesses using WordPress. I am very experienced in PHP, JavaScript (including jQuery and ReactJS), CSS (including SASS and Bootstrap), and troubleshooting/debugging problems. Basically, you can say I have all the skills required to complete any task related to WordPress. I'm responsible, a very good communicator, and very dedicated and working primarily on codeable, so you can expect to reach me always here. I would love to hear your story, whatever it is. Hire me and let me take care of your project: https://app.codeable.io/tasks/new?preferredContractor=96686 Some links: Website: https://www.bbioon.com GitHub: https://github.com/devwael Theme forest: https://themeforest.net/user/bbioonthemes/portfolio WordPress stack exchange: https://wordpress.stackexchange.com/users/115635/ahmad-wael WordPress org: https://profiles.wordpress.org/bbioon/ LinkedIn: https://www.linkedin.com/in/dev-ahmad-wael/
Ahmad was very quick and responsive when discussing the finer details of the project, and made suggestions that benefited us. He also completed the project expeditiously and made changes as requested without delay.
Feb 14, 2023
Ahmad was excellent to work with and I look forward to working with him again. He is very organised, communicative, and capable. Many thanks
Oct 28, 2022
Ahmad was an absolute gentleman. We had some custom work creating payment gateway plugins for our WP Woocommerce store. The job involved a lot of custome work around stripe payment gateway, creating a plugin for future payments. We had issues, at no fault of Ahmad, just poor communication by our team, he really bent over backwards and went out of his way to help us and ensure we were satisfied with the end result. Thank you Ahmad, wonderful communication, replies really fast, great problem solver and works fast. I would recommend this guy to anyone who has WP custom plugins required. He also didn't charge us too much, very reasonable price for such quality work! Thank Ahmad!!!!!
Oct 20, 2021
Ahmad demonstrates exceptional professionalism and a remarkable ability to swiftly grasp and resolve concerns. I am thrilled to have discovered a developer of such integrity and trustworthiness.
Sep 21, 2023
Fast, knowledgeable and a great communicator. Will use again.
Sep 20, 2023
Ahmad was polite, knowledgeable and completed the work to my standards and did so in the course of a day. Very pleased and will work with him again in future developments1
Jun 29, 2023
Great work fixing a Learndash/WooCommerce Wordpress conflict!
May 08, 2023
The problem was solved quickly, and Ahmad was extremely communicative during the whole process. He was very enjoyable and easy to work with.
May 03, 2023
Ahmad completed all of the initial parameters of the project excellently, and was very patient as we requested more changes after he delivered the initial results. Even as we went back and forth with small changes, he took care of them promptly and efficiently, and was still about to perform QA for a small bug we encountered near the end.
Mar 21, 2023
Quick turnaround on the project and was responsive to every step of the process. Also pointed out an error that I did not notice at first and offered to fix it during the consultation process. We've worked with Ahmad for many projects on our website, and he always delivers great results.
Dec 19, 2022