WordPress Full Site Editing: What's New in WordPress 5.8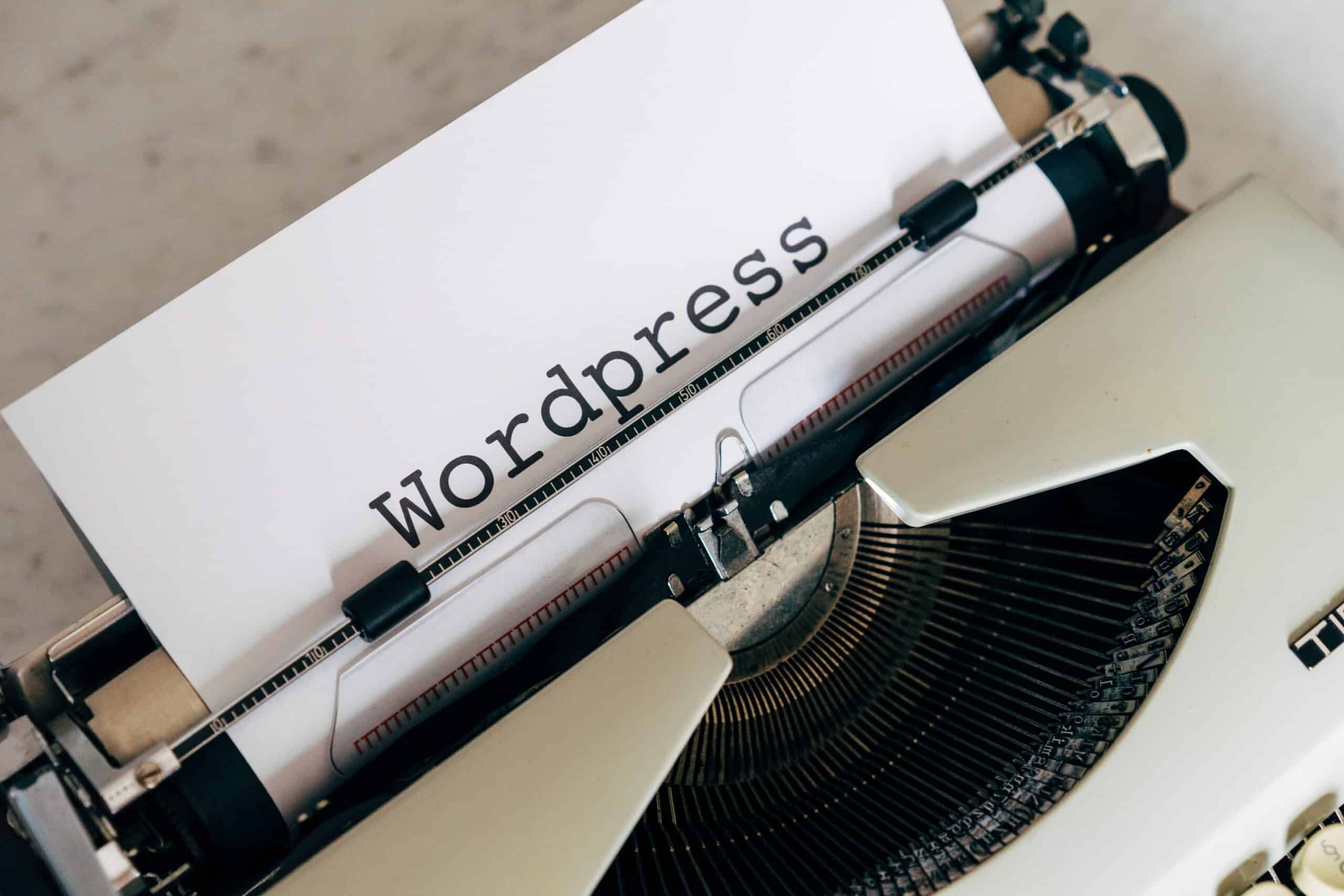 WordPress.org, the most popular CMS on the web, wouldn't be where it is today if it wasn't constantly evolving and improving. One such project the site builder's worked on for a while is its editing capability.
Compared to front-end drag-and-drop website builders, WordPress could at times be less intuitive for non-professionals looking for no-code builders.
To combat this, WordPress made itself more attractive to a broader market with its new full site editor. The first improvements began in March 2021 with WordPress's 5.7 update, which focused on complete site editing via Gutenberg and brought several versions of the Block Editor merged with its Core editor.
However, WordPress's newer 5.8 version, or "Tatum," released July 20th, 2021, features a partial release of WordPress's 'Full Site Editing' capabilities, including many new customization features.
WordPress Full Site Editing (FSE) is a game-changer for the way WordPress users design and develop their websites. The platform's huge community has continuously expressed interest in this topic, with many waiting to try WordPress Full Site Editing themselves. In fact, it's not just WordPress users looking forward to FSE's release but also customers from WordPress's competitors like Wix and similar platforms.
With so much hype surrounding the update, we're laying out exactly what FSE is, why it's essential, and how to take full advantage of it – whether you're handling web development yourself or enlisting the help of an expert.
What Does "Full Site Editing" Really Mean?
The term WordPress Full Site Editing might at first seem confusing. After all, WordPress users already have the power to customize every aspect of their site. So let's break this phrase down.
Typically, a WordPress site consists of:
Global elements: Often, the theme creates these elements, and they appear across the entire site (on every page). Typically, they can be edited using the WordPress Customizer. Examples of global elements include headers, footers, and persistent sidebars.
Page elements: These are added to specific web pages using the WordPress editor. For example, images, videos, text, etc.
Traditionally, you had to edit global and page elements separately. However, FSE provides a unique interface where you can add and edit both global and page elements via a page editing view.
Here's how it works:
As you may already know, WordPress comes with two default editors. The "Classic Editor," which is more basic, and the "Gutenberg Editor," which is more user-friendly and comes with drag-and-drop functionality. The latter is also called the Block Editor. With FSE, you can build and design an entire website using just Gutenberg blocks.
Consequently, WordPress Full Site Editing makes the web building process easier as you can handle everything from one centralized interface. There's no more switching between WordPress's customizer and editor – which massively improves the user experience!
Another thing to note:
WordPress's Template Hierarchy dictates which template is used to display the page. Traditionally, WordPress templates were only available as PHP files, but now HTML can be used with FSE. Typically speaking, HTML is easier to learn and use, and it's lightweight, which goes a long way to ensuring faster load times. These are just some of the perks of opting for HTML templates (there are many others but we can't list them all here).
What The WordPress 5.8 Update Achieves
FSE is one of the largest changes WordPress has made in its history and a big step towards what the community's wanted for years. With FSE, you no longer have to select between a few options – you can create your own! By this, we mean that traditionally, WordPress's layout templates were pre-made, so there was only so much you could do to customize them.
Whereas, with WordPress full site editing, this is no longer the case. You're not restricted to the number of given WordPress options to choose from; instead, you can create your own options.
The 5.8 update partially rolled out this functionality, introducing features like:
Duotone media filters
Block-based widgets
Theme-related blocks
Template editing
Theme JSON file support
It also supports new Emojis and an updated URI field for plugin authors, providing custom updates. It also natively supports WebP, a new image format that Google's algorithm adores!
The Anatomy of FSE – Features That Constitute The WordPress Full Site Editing Experience
Now that we've established the must-knows of WordPress's 5.8 update, let's explore the features that will make up the WordPress full site editing experience:
Template Editing Mode
This mode will allow you to add and edit post and page templates and combine existing content with new templates.
This is the most significant Full Site Editing feature. The main advantage is that you can assign posts and pages individual designs, headers, colors. etc., rather than every web page sharing the same global design.
Theme Blocks or Block Patterns
A block pattern is a layout created from a group of blocks combined together in a specific way. You'll gain access to a catalog of pre-made block patterns to easily create and modify engaging content layouts.
In contrast, a theme block is a singular element that can contribute to a layout. For instance, using theme blocks, you could create and/or customize header and footer areas.
Available theme blocks include:
Site title
Logo
Navigation
Feature image
Date
Post author and title
Categories and tags
Global Styles
In short, global styles allow you to apply the styling of one element to every instance of that element across your site or a specific post or web page.
This means you can easily edit buttons, headers, and navigation bars to ensure consistency across your website. Likewise, it's just as easy to stray from recurring web designs for individual sections of your site.
Global styles extend the functionality of FSE, providing users with greater control over the aesthetic and layout of their website. This goes well beyond pages and posts. Instead, this feature adds a more advanced level of customization to Gutenberg and WordPress.
New Features for Theme Developers
WordPress Full Site Editing also introduces new features for theme developers. For instance, they'll be able to use a new configuration file (.json file) to create and customize themes. This applies both to classic and block WordPress themes. Developers can define default block settings, content width, fonts, and colors.
Whereas traditionally, CSS language was necessary to determine a web page's color, layout, fonts, etc. Consequently, this update will allow users who don't have developing skills or know CSS to create WordPress themes on their own.
How to Use FSE
If the new FSE changes sound exciting and you want to dive in, here's how to add FSE into your web design workflow :
If You're Using a Previous Version of WordPress…
If you haven't updated to 5.8, you can still get started with WordPress Full Site Editing.
Generally speaking, it's good practice to use WordPress's most recent version, but if it isn't, update it to at least 5.7.1.
After that, you can install and activate the TT1 Block Themes. You'll also need to install the Gutenberg plugin if you haven't already.
In WordPress 5.8
Currently, the template editor is an opt-in feature. As a result, not every theme will work well with the new template editor. This all depends on whether the theme's author has made the switch. The best way to determine whether your theme's affected is to turn it on and test it.
Activate or Deactivate FSE Capabilities
Aside from the template editor, there are other features you don't have to apply. In some cases, 5.8 might not provide the ideal solution for you – for instance, you might prefer WordPress's classic features. In light of that, we'll cover how to opt-in or out of some of these capabilities below:
Enabling the Template Editor
As many FSE features are disabled by default, you'll need to activate them manually. To enable the template editor even for themes that haven't officially made the switch, you can use the Template Editor plugin by Webd Ltd. There aren't any settings to worry about, so all you need to do is activate and run the plugin.
If the template editor doesn't work alongside your current theme, just disable the plugin again.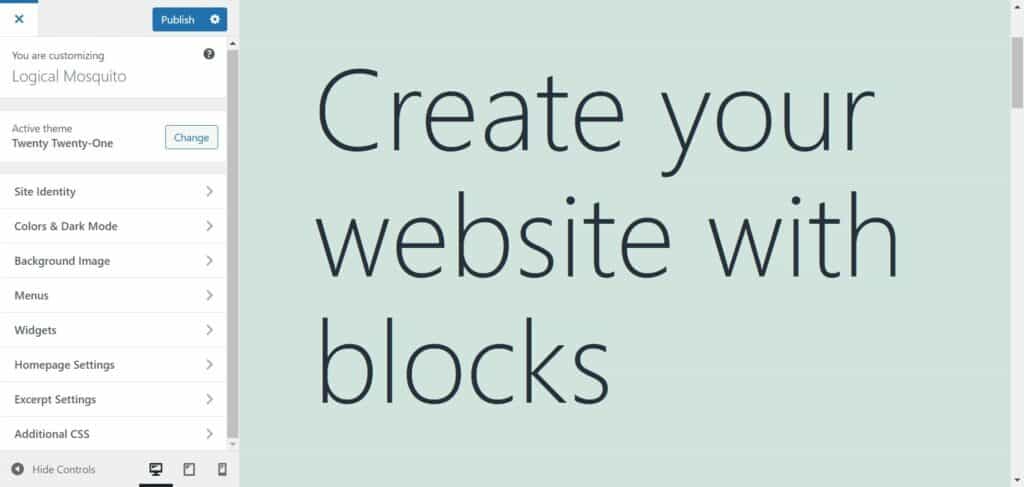 Infinite Scrolling
WordPress 5.8 also replaced infinite scrolling in the media library. There's now an Ajax-powered 'load more' button instead. The change limits the number of images displayed on a page to 40 items, making it easier for users to navigate using their keyboards or rely on audible feedback for easier navigation. It also performs better for those with slower internet connections.
Suppose you preferred the way WordPress previously structured the media library. In that case, you could re-enable infinite scrolling with the Media Library Enable Infinite Scrolling Plugin by David Baumwald.

Classic Widgets
5.8 introduced a block-based widget system meant to create a smooth transition between classic and blocks themes. However, these widgets aren't suitable for everyone. For example, block widgets won't work with all themes, or you might just prefer classic widgets.
Several plugins enable you to switch back to classic widgets in the meantime, including the Classic Widgets core plugin.

In All Cases
No matter whether you've updated to 5.8 or using an older version of WordPress, we highly recommend running a complete backup of your website and testing the new version in a staging environment.
By doing this before your site goes live, you'll mitigate the impact of any unexpected incompatibilities with your current theme and plugins.
Should I Still Work with a Theme Developer?
FSE enables users to create their own custom themes without any coding knowledge. Of course, that begs the question of whether working with third-party theme developers is still necessary?
In short, nothing has changed about the DIY aspect of creating unique themes. However, while some users may feel comfortable attempting WordPress projects themselves, others prefer not to take any risks with their website. This is where hiring a pro is worth its weight in gold.
As always, if your website is unique or complex, the best choice is usually to hire a professional developer who will bring your vision to life.
What Features Should Developers Look Out for in The WordPress 5.8 update?
5.8 introduced a range of exciting new features for developers.
Most notably:
New block support flags. This allows you to customize registered blocks using the latest block features. Aside from duotone block support, this also supports new link colors.
Site health custom tabs. You can customize the dashboard to show critical website information and highlight items that require attention. More specifically, you can reorder and remove things from your dashboard.
Block-style loading enhancements. This improves how block styles are loaded, both for rendered blocks and small inline styles. This works because you can configure your settings to only load styles for blocks that are in use. The change is opt-in and non-breaking, so developers can try this out at will.
Are You Ready to Start Using WordPress Full Site Editing?
With WordPress Full Site Editing, users gain complete control over every aspect of their web design without relying on third-party page builders.
But, an important word of caution:
As WordPress Full Site Editing is still very new, WordPress's community hasn't had the opportunity to fully explore it. In these early stages, it's crucial you read tutorials and fully acquaint yourself with the features before trying FSE out on your own. As with DIY theme creation using previous versions of WordPress, there are still risks involved that could lead to website downtime.
If you would prefer to focus on other aspects of your business, you don't have to tackle WordPress Full Site Editing yourself. With Codeable, you'll be put in touch with carefully vetted experts specializing in the kind of project you're looking to accomplish.
So, what are you waiting for? Submit your project on Codeable for free today to receive no-obligation estimates from suitable experts.