Fact: WooCommerce is an eCommerce powerhouse. So much so that most online shoppers will likely have purchased something via a WooCommerce powered site. After all, as many as 28.19% of online storefronts use this flexible WordPress plugin to sell products online.
That said, if you're a business owner using WooCommerce or a web agency working with clients that do, you'll need to know how to boost and adjust WooCommerce product visibility.
Of course, a professional-looking, high-performing WooCommerce store is the first step to launching a fruitful WooCommerce business. However, WooCommerce's 'Catalog mode' takes product visibility a step further. This feature empowers you to tweak your product access so that they're 'members-only', and you have the option of presenting customized versions of your storefront to different customers.
The good news is, there are a few ways to benefit from the product catalog function, some of which utilize specific plugins. That said, this article aims to explain everything you need to know to manage your Woocommerce catalog visibility. We'll also explain what to do if you don't want to handle this on your own.
Introducing WooCommerce Catalog Mode
Before proceeding any further, let's get a little more familiar with what WooCommerce's catalog mode has to offer.
In short, the catalog function allows you to turn your WooCommerce storefront into a catalog, by turning off eCommerce functionalities like checkout and cart processes. You can also disable the "Add to Cart" or "Buy Now" buttons.
Now, why would you want to do this?
Firstly, it's a great option if you're not ready to sell yet, but you want to create hype surrounding individual products. Namely, because your merchandise and website front-end remains visible to the public without the possibility of anyone making a purchase.
Alternatively, you can use catalog mode to sell just to registered users by restricting your website's eCommerce functionality to members-only. This comes in handy if you're looking to:
Create a sense of exclusivity surrounding your WooCommerce products
Run a membership store/site
Encourage website visitors to create an account to become members
Increase loyalty and a sense of community
Reduce traffic from unengaged users
Increase conversions by encouraging consumers who are genuinely interested in your brand to register
Create an online storefront for trade or industry-only consumers, or other B2B purposes
On top of that, as we've already mentioned, if you want to create a more personalized experience, you can also show customized storefront variations to different members.
How to Enable WooCommerce Catalog Mode
Now that we've discussed the benefits and use cases of WooCommerce's catalog mode let's cover how to enable it.
There are a few ways you could do this:
Using WooCommerce's Settings
You can consider this option if you're comfortable navigating your WordPress admin area and settings. If you know your way around WooCommerce and aren't afraid to manually change things in your (or your clients') store, you can enable catalog mode on your own.
WooCommerce has an out-of-the-box way to hide products from your main shop page. To do this, you'll need to enter each individual product page that you want to hide. There you'll find the visibility settings, which you can set to public, private, or password protected. You can also adjust the catalog visibility settings for the product and determine where the product should remain visible, or whether the product is hidden completely.

However, this WooCommerce catalog visibility solution has several drawbacks:
You should only change the visibility settings if you know what you're doing – otherwise, you run the risk of messing up the visibility of other (or all) of your product pages.
If website visitors have access to a product page's direct URL, they can still access and see it. That's why we can't recommend this method to store owners that need to hide multiple WooCommerce products. You'll have no choice but to edit products manually, which is an incredibly tedious process.
You don't benefit from more advanced visibility options, such as different user roles, custom catalogs, etc. In this way, WooCommerce's settings are limited.
Using WooCommerce Catalog Visibility Plugins
WooCommerce plugins are a simple solution no matter your expertise as you don't need any PHP know-how to use them. Plus, they generally come with more WooCommerce catalog visibility options.
However, the downside is that you may need to purchase one or several WooCommerce extensions from the official WooCommerce store to obtain your desired functionality.
Typically speaking, WooCommerce catalog visibility plugins provide you with two options:
Option 1: You can transform your whole WooCommerce storefront into an online catalog by removing the checkout page/functionality.
Here's how to do that:
Purchase, install and activate the WooCommerce catalog visibility extension of your choosing.
Manage visibility settings by enabling or disabling the following elements either for all users or specific users only:

Purchases
Prices
Add to cart button
Catalog price message (This is optional text that might appear instead of the price when prices are disabled)
Optional content (This content can be shown when product prices or purchases are disabled)

Add location options to display products based on the user's country. You can do this via geolocation or by manually selecting the locations.
Option 2: Display tailored catalogs to your buyers and deliver a personalized shop page where users only see custom catalogs with specific products relevant to them.
Here's how:
Purchase and install your preferred plugin
Create Woocommerce catalog visibility rules based on:

Individual customers/selected users
Geolocation
Price-tier of past padres
Users roles
Customer groups
A good plugin should also enable you to hide products and hide prices for non-logged users.
However, again, there are a few downsides to consider if you want to use a plugin to adjust your WooCommerce catalog visibility options.
Not least, there are several plugins on the market that claim to be the best option for handling WooCommerce catalog visibility. So it's down to you to do your research and compare them. Before settling on a WooCommerce catalog visibility plugin, you should know precisely what functionalities you'll need and which plugins present the best cost to quality ratio.
How to Choose the Best WooCommerce Catalog Visibility Plugin
To make your search for the best WooCommerce catalog visibility plugins a little easier, we listed some of the top features all high-quality visibility add-ons should include:
The ability to change the visibility of a product based on the single product, product categories, the type of user, and their location.
Additional options like redirecting the user to a product or category page that's visible.
Shortcodes to build alternate catalog prices, alternate 'Add to Cart' buttons or alternative product data.
According to front-end developer and Codeable expert Meher Bala, "a good plugin should offer one year support and have a good return policy. Access to constant plugin improvements, bug fixing, and compatibility with the latest version of WooCommerce and WordPress are also important aspects to consider."
In addition, she also recommends checking if the plugin has extra features, how frequently it's updated, and how good the rating and users' reviews are.
When we asked Meher about her favorite plugins to enable catalog mode, she mentioned:
The free version allows you to hide the 'Add to Cart' button on all product pages as well as shop pages, categories, and tags. The Premium version allows to smoothly connect the Inquiry form built with Formidable Forms, Gravity Forms, Contact Forms 7, and Ninja Forms.
It's one of those few free plugins that have all the features of a premium one. It meets a variety of needs, whether you are dealing with simple or premium products.
This is a paid plugin that has a lot of great features, and it's especially suited for B2B websites.
Final Considerations for WooCommerce Catalog Visibility
Providing you have the know-how, there are several ways WooCommerce enables you to set product visibility. However, we caveat that by saying, even if you think working on your WooCommerce catalog visibility seems easy, there are still a million ways it could go wrong.
So if you want to ensure the best results with zero stress, the smartest thing to do is hire an expert who knows WooCommerce inside out and has all the tools to fix bugs or other unplanned issues.
That's why before you get started on your own, we recommend looking at Codeable, a trusted hiring partner in the WordPress and WooCommerce community. Just submit the project you're looking to undertake and Codeable will match you with a small selection of experts boasting precisely the skills you need to get the job done.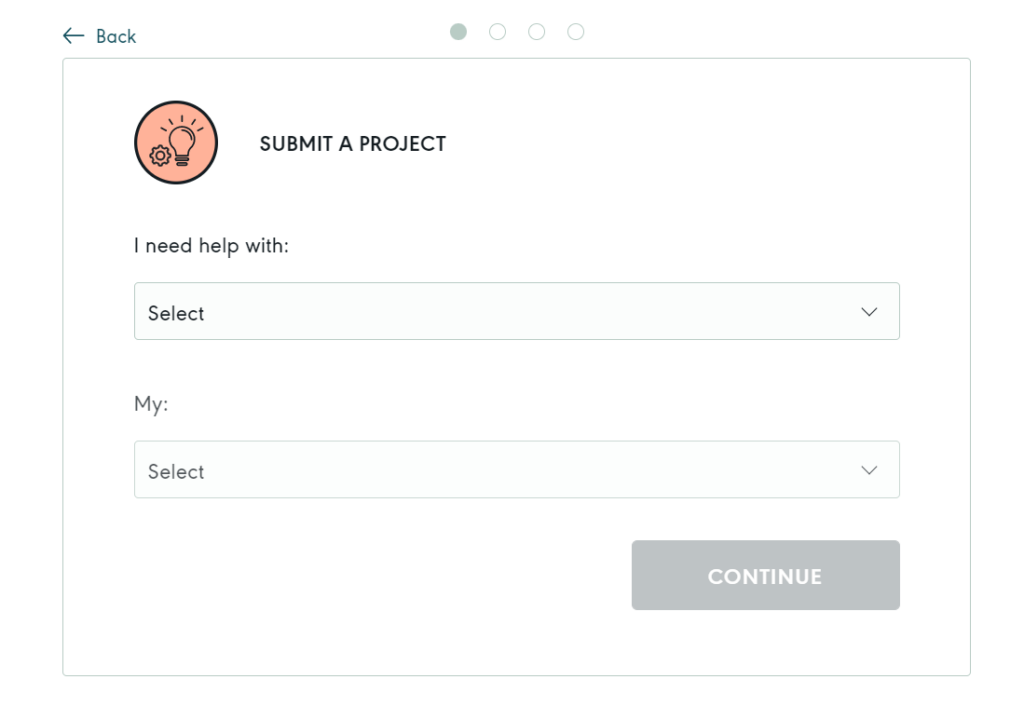 So, what are you waiting for? Submit your project today on Codeable to find vetted experts for your WooCommerce catalog visibility needs.