How we stacked up compared to last month
Hi and welcome to another edition of the Codeable Happiness Report for October 2017!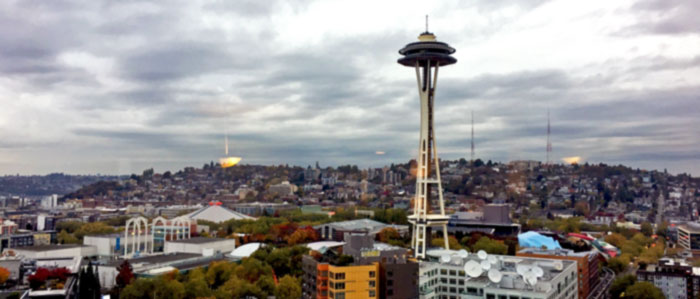 We have some great news and updates to share with you on our trip to WooConference and from the development team who's been working hard to bring new features to the Codeable app!
WooConference was a terrific event just as I was expecting 🙂 Seattle was a great city and our host and guide, Raleigh, made sure we all felt right at home.
Here's our team on a hike through the woods: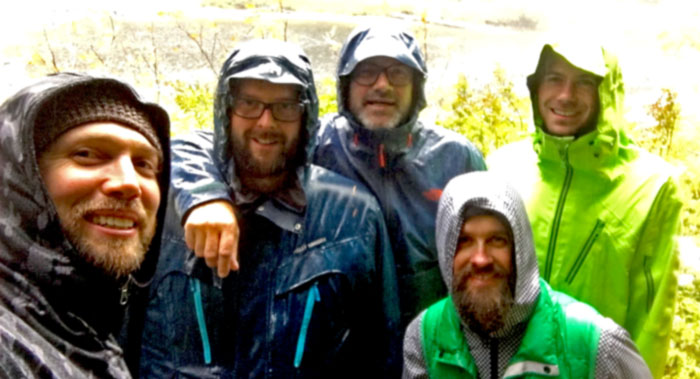 While the talks and presentations were really interesting and had some great value, I'm not sure anything can compare to the connections that were made and the friendships that were forged.
We met so many really excellent companies and are working on some new key partnerships with trusted names in the WordPress community. We're not able to disclose all of them just yet, but we'll be letting our users know soon enough just who these companies are!
In other news, our dev team has introduced several new features to our app. The first is the inclusion of our Help Center from directly within the app. Now there's a link in the top menu of our app and also in the profile area. So 2 ways to access important help center articles and tutorials, without having to sign out.
Another new feature is that we're now A/B testing an in-between page when posting a project. Some of our users are getting a page that includes 3 demo videos of how to post a project, communicate with our experts, make a hiring decision, depositing their funds into escrow, working with their chosen expert, and marking it as complete at the end.
So it's a full A -> Z experience and will hopefully reduce confusion about how our app works along with helping new clients trust us and our processes we use. There's also copy on this in-between page that explains a bit more about Codeable and what the process looks like. The reason for this new in-between page is to better manage new client expectations. It's just been launched so it's still a bit too soon to see how it's working and what the impact on customer support will be. Stay tuned for the stats in a future edition… 🙂
Our team also made it so that when a client publishes their first project they are taken automatically to their in-app dashboard. The challenge was that their newly created project wasn't inside of the default tab that you land on for IN PROGRESS; instead, it's placed on the PENDING tab. So it was a bit hidden, especially for new users who've never worked with us before. So now, users are taken directly to their PENDING tab which is displaying their newly created project.
What's to come?
More new updates for starters! Our team is working tirelessly to implement new features to make using our app even easier!
We've finally returned to our busy season and can tell a noticeable difference in how many new users we're getting and engaging with in support, the number of projects being published, the number of promotions we're needing to do, etc!
We also have a brand new Happiness Hero who will be starting with us next month, so stay tuned for the details! Same Bat time, same Bat channel!
Until next month… enjoy your day and we wish you (and your site) the very best!