When 2017 kicked in some days ago, we already were hyped because we knew this moment would come and today we're sharing it with all of you.
This week we turn 4-years-old ??✌️!
To celebrate our birthday in the best possible way, we're releasing our New Year's Overhaul deal with 93% off its regular price! Check this page for detailed info. Note: we're running this deal for four days only, January 10th through 13th.
Since we didn't want to bother you with a boring excel spreadsheet listing numbers about us, we kneaded and then baked the key data into this tasty Codeable pie: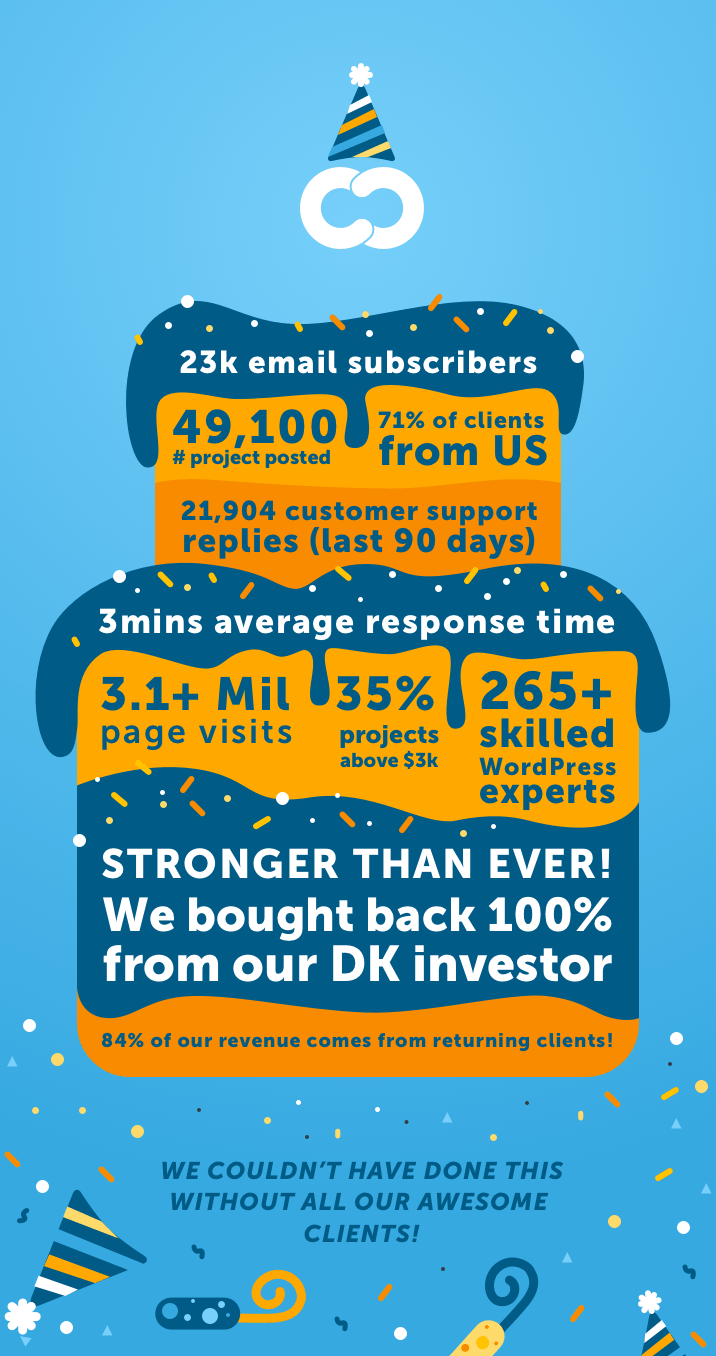 We'd really like to thank each and every one of you, readers, clients, and experts because you enabled us to reach this far.
Here's to a fantastic 2017!