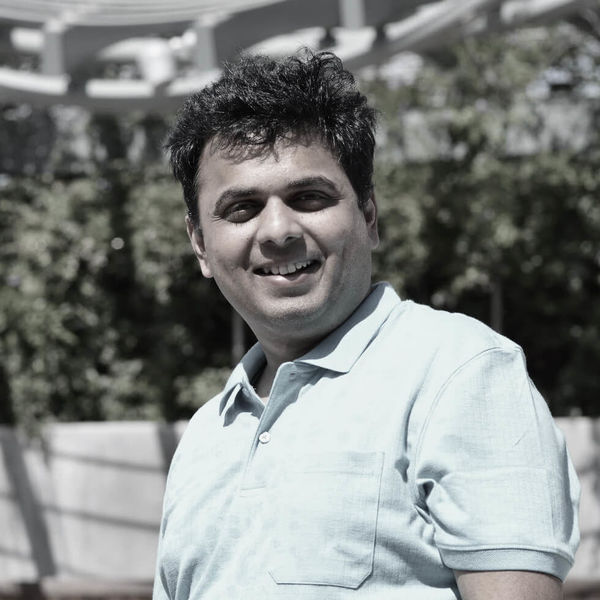 Yatin Rathod
Full-Stack Developer
I believe in building a long-term relationship (as you can see from my reviews) and providing a permanent solution while keeping an eye on your future goals. I truly want to take away your website-related worries so that you can focus on growing your business.
Location
Dallas, United States
Languages
English, Gujarati, Hindi
Member since
16 Mar, 2018
5 years
Typical projects
Migrations, Plugin Development, Troubleshooting and Fixes
There is a good chance that the reason you're viewing my profile is that you need help with your website for your business. Are you always learning new and better ways to do things in your business? You're not alone. Every day, after every project, the only question I ask myself is: Is there a better way to do this? This means that whenever you hire me, you will be hiring a slightly better (but definitely better) version of me. My personal goal is to learn one new thing every day, and it doesn't have to be related to web development. I am a self-taught programmer who started out creating Geocities websites and slowly drifted towards WordPress and Drupal development as I gained experience. Here are some of the things that I can do for you: Custom WordPress theme (Genesis Framework, Astra, GeneratePress, Beaver Themer or Bootstrap) Custom WordPress plugin WordPress website hosting changes cPanel troubleshooting API integration (Google Maps API, Google Places API, jVectorMap) Single Sign-on Integration Google Apps setup for your business Custom applications using Formidable Forms, Gravity Forms of WPForms Custom jQuery scripts Drupal to WordPress migration I have developed websites for companies with over $100 million revenue as well as small businesses and when I ask them why they ditched their previous developer, the #1 thing they mentioned was almost always unresponsive developer. Some of the companies, I have worked with are: Automattic, FTI Consulting, DTS, Aflac, Longview Power, Everest Group. I believe communication is what makes or breaks a project and I make sure that's never an issue when you're working with me. Call, text, Skype, Slack, email or whatever else is your preferred medium of communication, I will make sure I use that so that we start off our project with at least one thing in common.
I can not begin to say how easy it was to work with Yatin. He was clear and understood my complicated requests well. Took ownership of the work in integrating our Gravity Forms to our complicated internal environment. He took the time to learn how our infrastructure was build and took full autonomy of building out exactly what we needed.
May 14, 2021
It has been a great experience so far. Yatin is extremely knowledgable and offered us a scoping engagement first, to fully determine our approach, and I love that idea. Scoping is now complete and we are moving forward with Part 2 of our initiative and migrating our website from Laravel / Aws to Wordpress / Kinsta.
Apr 29, 2021
Yatin was simply outstanding on our engagement. He completed our project well ahead of schedule and expectations in spite of unforseen obstacles & roadblocks on our part. He responded to all questions immediately. We can also tell you this...if he says he can do something technical you can be sure he can. We strongly recommend Yatin for any Codeable engagement. 5 plus stars!!!
Oct 03, 2018
Yatin was professional, has rapid response time and was able to successfully fix my issue. Thank you sir!
Feb 23, 2023
He perfectly understood the solution of my issues cause he is knowledgeable with kinsta. He even took the time to point out related issues and how to go further. Really professional. It was a really pleasure to work with him! Thank you Yatin 😁
May 21, 2021
Yatin is extremely helpful and knowledgeable.
Mar 16, 2020
Excellent service. Quick and attentive. Recommended!
Mar 12, 2019
Yatin was very helpful!
Mar 06, 2019
Quick, great communication. Just an overall good experience
Feb 18, 2019
thorough, responsive, easy to work with, all around great!
Sep 13, 2018