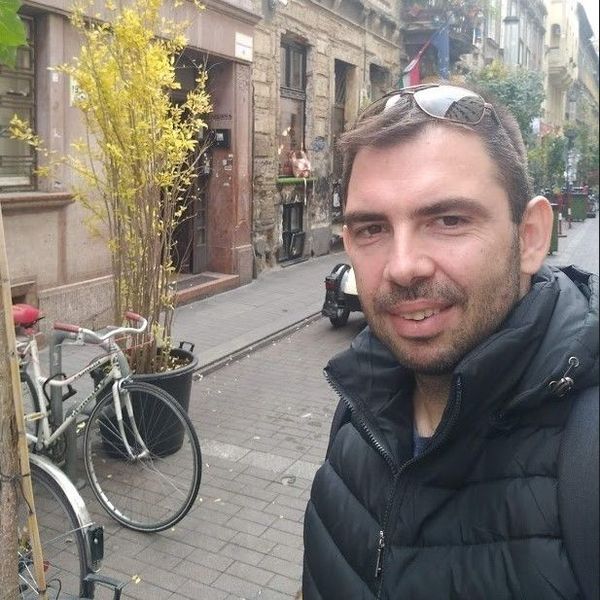 Giannis Kipouros
Full-Stack Developer
Experienced and passionate WordPress Expert with extensive experience in building custom WordPress, WooCommerce, and BuddyPress/BuddyBoss solutions. My mission is to help plan your project, deliver quality work of the highest standards and build a long-lasting business relationship.
Location
Thessaloniki, Greece
Member since
10 May, 2019
4 years
Typical projects
Customizations, Plugin Development, Troubleshooting and Fixes
Hello! My name is Giannis, and I am a seasoned web professional with a passion for helping clients bring their ideas to life, solve complex web-related problems, and elevate their businesses to the next level. With 14+ years of experience in the industry, I have successfully worked on over 1000 projects, and I take great pride in having played a vital role in the growth of numerous businesses. My areas of expertise include, but are not limited to: - Customizing BuddyPress/BuddyBoss to meet specific needs - Creating innovative solutions using WooCommerce - Integrating various APIs to enhance functionality - Optimizing databases and websites for optimal performance - Developing custom plugins and themes for WordPress I have a broad range of experience with most major WordPress plugins and themes, and I welcome any challenge that comes my way. My goal is to deliver exceptional results that exceed my clients' expectations.
Giannis was fantastic to work with. He was fast, clean, and thorough, and also went out of his way to help teach me something. The project was perfectly executed. I will use him again. Thanks!
Feb 19, 2023
I've worked in the web design and development business for over ten years, and I've collaborated with dozens of freelance developers. The experience of working with Giannis was easily the the best experience I have ever had with an outside developer. He was fast, accurate, and his communication helped facilitate a pain-free development process. His work is elegant and functional - everything I look for in a developer but rarely get both at once. I look forward to exclusively using Giannis for upcoming projects of various scope.
Apr 01, 2020
I'm very glad I found Giannis on Codeable! He was very accommodating and demonstrated time and again throughout the project his deep understanding of how to best strategize and implement the project in code. I hope and plan to continue working with Giannis in an ongoing basis and in future projects and highly recommend him as long as you don't tie him up too much :)
Feb 05, 2020
Couldn't think of a better companion than Giannis for my project. Kindness , professionalism and quality - all top notch. It was a pleasure to work with him. 👍
Nov 22, 2023
My WooCommerce integration was not working correctly for four days and my dev team couldn't figure out the issue. I hired Giannis and he had it fixed in two hours. 5/5, 100% satisfaction, absolutely recommend, I will use him again if I ever need more help.
Nov 14, 2023
Thanks - knew this was not complicated task but his comms were outstanding and he took the time to listen!
Nov 14, 2023
Giannis has been reliable throughout and has been consistent, diligent and thorough.
May 06, 2023
Giannis was friendly and helpful and got a solution implemented quickly for us. Much appreciated.
Apr 25, 2023
Understood what I needed and finished the work quickly. Even pointed out a few additional/unrelated issues for me to look into. Thanks!
Mar 20, 2023
Very satisfied with the project outcome and the help received.
Mar 02, 2023
BandDjinni
I helped add various features, customize and extend BuddyBoss functionality to this amazing social network for musicians based on BuddyBoss.
Print Textbooks App
A custom app based on WordPress that integrates Salesforce, Lulu, and USPS APIs to allow the management of both online and in-person sessions, their participants, and their textbooks.
Eduned.online
A highly customized community site for the education sector. Students, Institutions, and their collaborators communicate and connect .
Load more