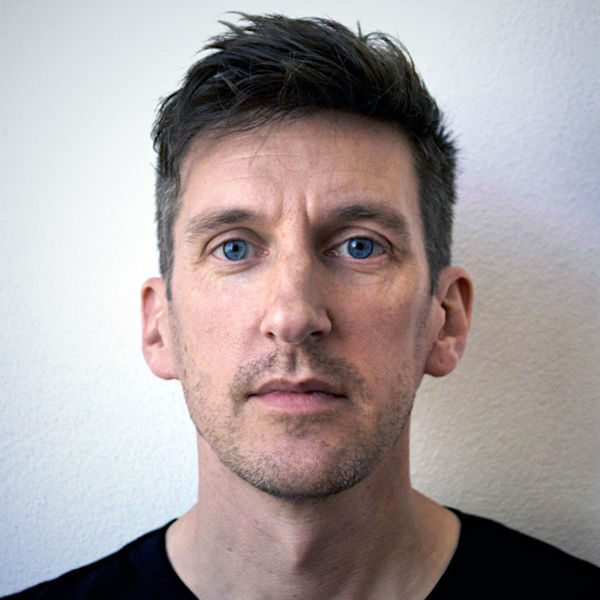 Colin Lewis
Product Designer
I am a product designer, and I plan, prototype, design, program, and test digital products. I also illustrate and refine brands, design for print, educate clients, and work to build good stuff with a lotta heart.
Languages
English, Swedish
Member since
12 Mar, 2019
4 years
Typical projects
Customizations, Full Website Builds, Theme Development
I am a Swedish-American designer who lives in Porto, Portugal. I have two decades of experience creating digital products. In 2015, I returned to school and attended Hyper Island in Karlskrona, Sweden, where I spent two years studying Design Thinking processes, leadership skills, and building and maintaining high-level teams. Following Hyper Island, I worked two cycles at Blekinge Business Incubator where I created a Lean Canvas startup, and spent an additional two years at Interaction Design Foundation where I continued to advance my UX design skills. Over the years, my role has grown to encompass designer, developer, and educator. I now use the title UX Engineer, a title for a designer who can jump into any area of project with humility, curiosity, and the ability to solve problems with creativity and aplomb.
Colin is a rare species of web developer. He has an ultra-fine sensitivity to detail, a sense of artistry, and all the technical skill to make it happen. I needed my small, professional WP website redesigned from top to bottom, and I wanted a gorgeous, distinctive design that captured the unique philosophy of my services. Before I found Colin, I struggled with 5 other developer/designers to achieve my vision, but none came close to his level of proficiency and commitment. Right out of the gate, I felt like Colin was my full partner in this dream project, like he wanted it as much as I did! We were always exploring and getting excited by the possibilities. Every step of the project, Colin listened intently, fiddled thoughtfully, and delivered on every detail. He has executed such a stylish design for me, I feel GIDDY looking at it. Plus, he's genuinely great to talk to. This was the most satisfying money I've ever spent. Colin, you have my deepest thanks for your patience, humor, and passion!
Aug 27, 2021
Colin is the most responsive, capable, helpful developer I have ever worked with. If you're looking for someone reliable, honest, hard-working, and highly knowledgeable, this is your go-to person! I am so grateful for Colin's help, expertise, and the great suggestions he has made throughout the projects I have worked on for my website. Thank you, Colin!
Nov 01, 2019
Colin was spectacular in helping me upgrade my website. He walked me through things I didn't understand, was always quick to respond, made changes quickly and effectively, and gave me his opinions on what would look best on my site. I can't recommend him enough!
Jun 01, 2019
Colin goes above and beyond to make sure everything is working perfectly, and is very responsive!
May 31, 2022
Colin was a pleasure to work with. He was very patient with me and my business partner as we worked around some issues on our end that were beyond his control. The work he produced was fantastic and we're very happy with the end result.
Feb 27, 2021
Flexible, speedy and did exactly what was needed/. Thanks
Feb 24, 2021
Colin is great!
Feb 20, 2021
Thanks a bunch for taking the time to discuss and put my mind at ease. Much appreciated.
Feb 04, 2021
Colin was once again great to work with. Would definitely recommend. Thanks again!
Jan 18, 2021
Cracking bloke who holds himself to high standards.
Sep 16, 2020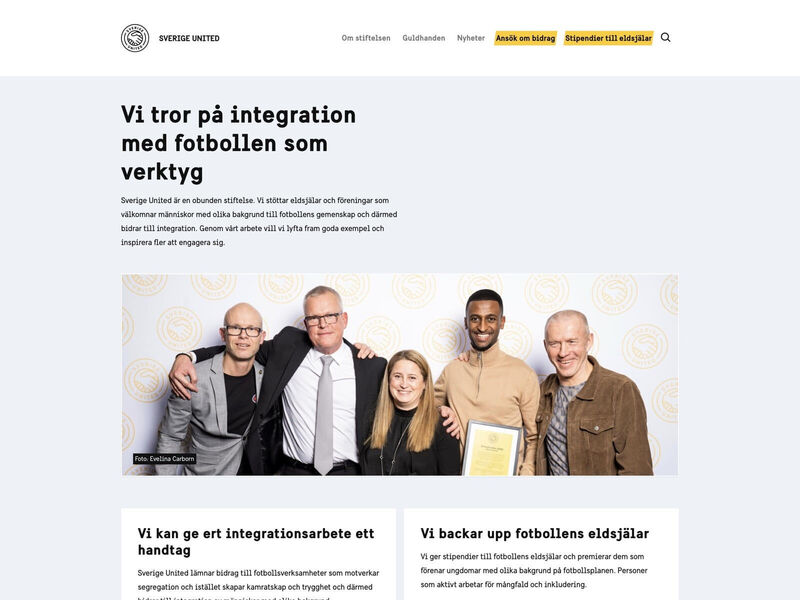 Sverige United
Custom theme developed for Sverige United, a Swedish national organization created to support youth football.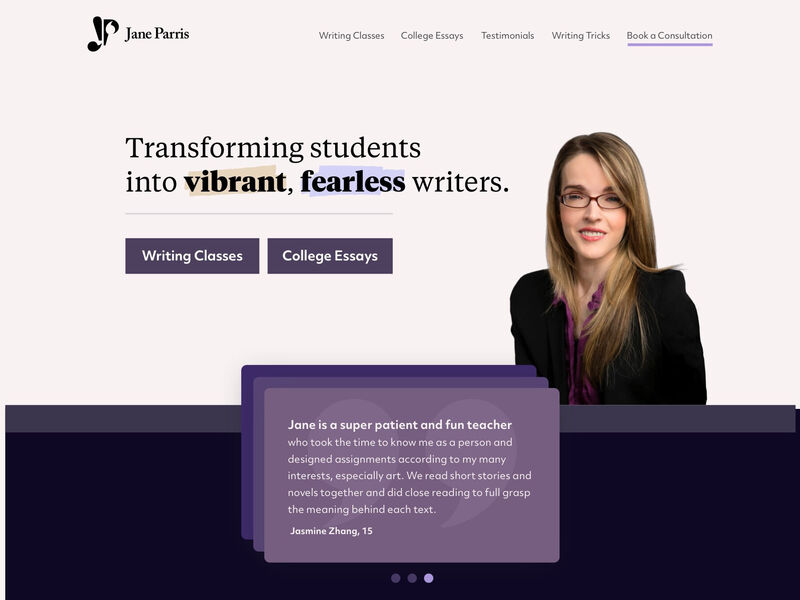 Jane Parris
Jane Parris offers online English classes to young adults. The design targets two distinct user groups: the teenage students and their parents.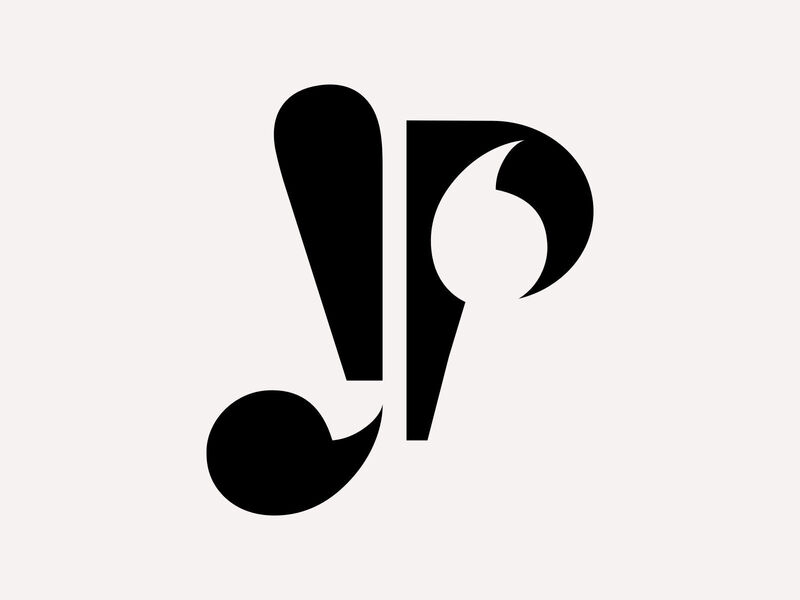 Jane Parris: branding
A combination of punctuation forms create the logo for Jane Parris, English tutor and entrepreneur.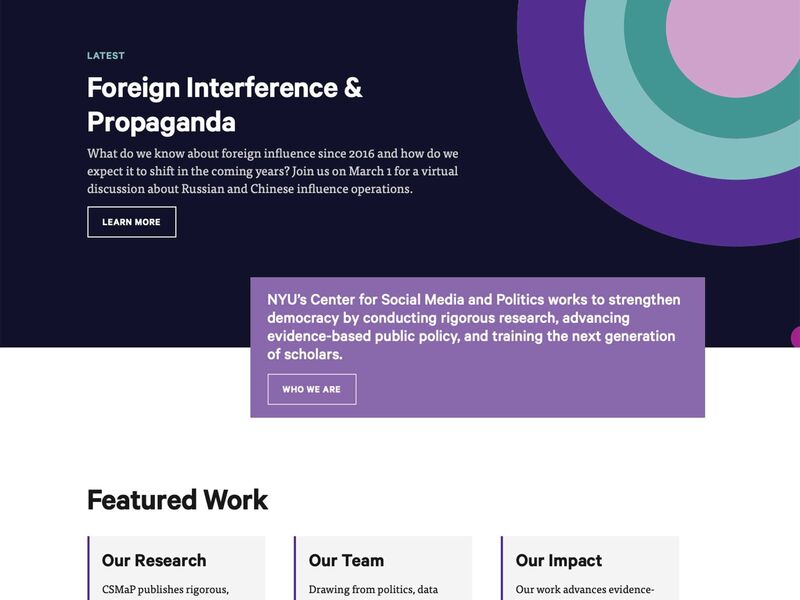 Center for Social Media and Politics
The Center for Social Media and Politics began with simple website built in-house, but after two years, the organization knew they needed an upgrade before they grew any larger.
Load more