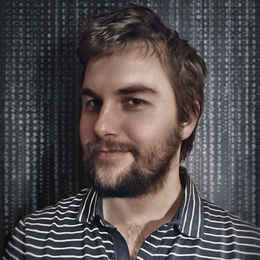 Tamas SZILASSI
Full-Stack Developer
A humble software developer from the heart of Europe.
Location
Štúrovo, Slovakia
Languages
Czech, English, Hungarian, Slovak
Member since
29 Nov, 2016
6 years
Typical projects
Plugin Development, Theme Development, Troubleshooting and Fixes
Hi, I'm Tamas. I develop websites for living. That's what I love to do, that's what I'm good at. I believe to be good expert in an industry, the one needs to be passionate about it. Having up-to-date and broad range of knowledge in almost every aspect of the web industry, backed up with years of hands-on web development experience brings great value to the table. Contacting me you will find out I'm a polite and honest man, always competent and well-informed. I have 15+ years of software development experience with various technologies but building bespoke plugins for various business and ecommerce needs is what I enjoy the most these days. And in the free time? I like reading industry news :)
Very prompt! Great experience dealing with Tamas. He makes the entire process streamline and easy.
Feb 01, 2022
Tamas was quick to grasp the scope and communicated a solution in clear terms. Also taking things into account I myself hadn't thought of. The finished feature is just as I hoped for and delivered before time. I'd highly recommend Tamas to others.
Nov 12, 2021
Tamas was great. He asked the right questions, kept me in the loop as the project progressed, and completed the project faster than the originally estimated completion date. Will definitely use him for future projects!
Oct 28, 2021
Because it's the truth!
Oct 13, 2021
Tamas did a great job on my project. Would like to work with him again.
Sep 16, 2021
Tamas understood the issue and delivered with minimal back and forth
Sep 09, 2021
Tamas is th bomb. Sorry it took so long
Aug 24, 2021
Tamas completed my task really quickly and was really responsive to changes and feedback.
Aug 12, 2021
Tamas has produced consistently excellent work for us. In addition to being a very skilled developer, he is able to suggest solutions we hadn't even considered when presented with a technical challenge. His work is always on time and on budget. I would give him 10 stars if it were possible.
Aug 09, 2021