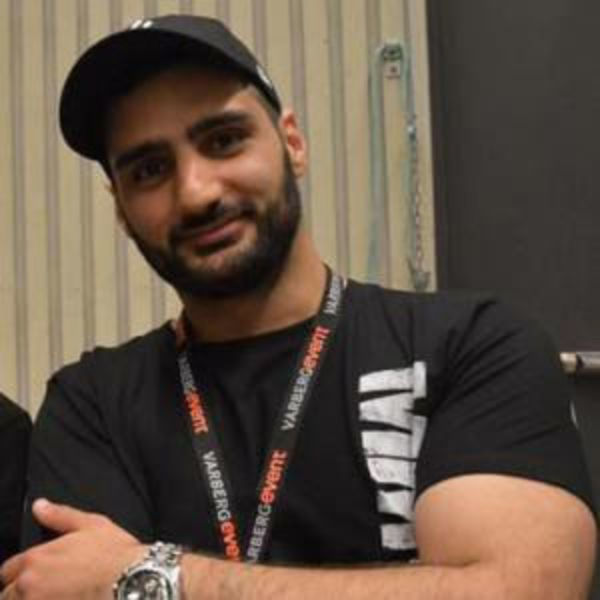 Shahin A.
Full-Stack Developer
Full stack developer and entrepreneur who loves to build awesome products.
Languages
English, Persian, Swedish
Member since
13 Feb, 2018
5 years
Typical projects
Customizations, Plugin Development, Troubleshooting and Fixes
Let me describe myself as a expert web problem solver from Sweden with a strong love for tech and people. I love creating innovating solutions with solid code and beautiful design with a strong focus on UX. I have 6+ years of WordPress/PHP/jQuery experience where I've build custom themes, plugins and sites from scratch. As a full stack developer and entrepreneur, I've created very sophisticated solutions with WordPress. Everything from mobile apps with WordPress as an API to custom WooCommerce marketplaces. And of course, everything I touch has a responsive design. I've previously worked as an IT support manager for a couple of years. After thousands of calls and emails, I've learned how important clear communication is. Especially when dealing with something technical or unfamiliar. So don't worry, I'll make sure we are always on the same page when we're working together. No matter the task, even if you just need some consulting or troubleshooting, you're in great hands. Let's have a chat about your vision and make it beautifully real.
Skills
Shahin did all I asked him for and more. He was fast, accurate and really heplful.
Apr 13, 2018
Shahin once again went above and beyond to complete this project. Great person to work with and looking forward to working with him again.
Apr 08, 2018
Shahin is by far the BEST web expert I have worked with. Where 5 others could not find a solution, he did in 5 minutes. Highly Recommend - 5 Stars all the way.
Apr 06, 2018
Shahin is committed to perfect results and friendly good service. He didn't measure efforts to get the job done. Excellent work.
Aug 28, 2020
Shahin delivered everything we agreed on and more. What else can we ask for.
Oct 24, 2019
Shahin is great to work with! Super-knowledgeable, fast and efficient. Highly recommended!
Jun 04, 2019
Shahin has been awesome to work with! He is my new go-to codeable guy! Will definitely be working with him again!
Apr 24, 2019
very helpful! He stuck with me through several troubleshooting exercises and found the issue. I would not have been able to continue with my wordpress site as is due to the issue. Very grateful for Shahin's help!
Apr 22, 2019
Why is this a question? I chose this rating because the developer deserved the rating
Apr 22, 2019
Shahin has been very helpful, and we had a very productive conversation.
Apr 10, 2019