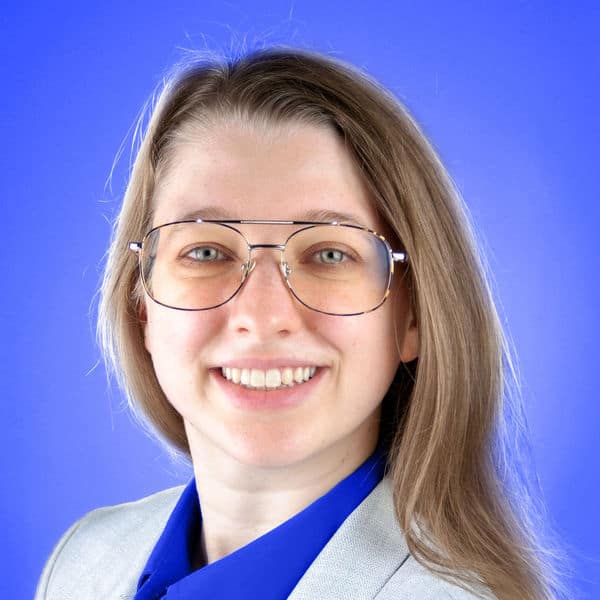 Michelle Blanchette
Full-Stack Developer
Full-stack web developer, specialized in WordPress and API integrations. I single-handedly build elegant software solutions with pragmatic purpose while giving special attention to usability, performance, and data handling. It's my pleasure to work with you!
Location
Village of Baldwinsville, United States
Member since
14 Nov, 2022
1 year
Typical projects
Customizations, Plugin Development, Theme Development
I enjoy deeply investigating and understanding your unique needs and situation to ensure that I am offering the best solutions at the best prices. It's my absolute pleasure to build WordPress software that helps you and your business operate more efficiently. This is why I specialize in providing custom WordPress plugins, applications, and API integrations. My goal is to provide optimized, user-friendly software solutions while offering you top-tier service and attention! --- I have extensive professional WordPress experience and a formal education. Please see my complete resumé on LinkedIn: https://www.linkedin.com/in/michelle-blanchette/ You may also learn more about my services and recent work by visiting my personal website, Purple Turtle Creative: https://purpleturtlecreative.com/ 💜🐢
I really enjoyed working with Michelle. I've worked with many developers over the past 8 years and I think Michelle was the most impressive that I have ever worked with. She was so responsive and and excellent communicator, truly. She was very thorough and helped me get my project completed quickly and very efficiently. It was a privilege to work with her.
Dec 18, 2022
Michelle was amazing! I'm so excited for our team to start using this new Google sheet to manage our online course member program.
Dec 15, 2022
Michelle was fantastic and helped get our project to the finish line. We had a quick turnaround time and complex project and she was so helpful and easy to work with.
Nov 23, 2022
Beauty Deals Finder ReactJS Application with Personalized Emails
The Houston Chronicle, a Hearst-owned newspaper brand, wanted to create a unique experience to help consumers find the best price on beauty products. 💅 PRODUCT FEATURES 💅 💄 Personalized, daily deal alert emails 💄 Auto-login experience to quickly claim deals from alert emails 💄 Deals data API powering the frontend and email content 💄 Fast, highly-interactive frontend application experience
Google Sheets-Powered Custom Post Type with Many API Integrations
Upon joining the Local Commerce team at Hearst, I was asked to overhaul our map article custom post type. Each map article post features a custom Google Maps instance with scroll event interactions and animations. 👩‍💻 CUSTOMIZATIONS 👩‍💻 ⚡️ Google Sheets integration to streamline curation ⚡️ Overhauled frontend styles and functionality ⚡️ Asynchronous signup forms for Mailchimp and Sailthru
Gutenberg Theme with Custom Blocks for PETA Germany
PETA Germany had rebranded their Veganstart mobile application and needed to update the promotional website to match. I developed a new WordPress Gutenberg theme from Adobe XD specification files. The site build included a custom slider, GDPR compliance with CookiePro, custom blocks, and a11y features. The result is a responsive, optimized WordPress website!
Load more