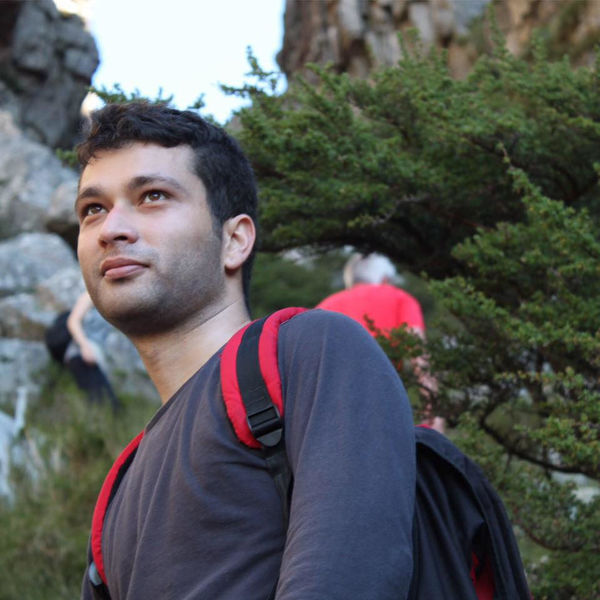 Leo Gopal
Full-Stack Developer
Hi, I'm Leo, former Codeable Expert and currently a Happiness Engineer in the core Codeable team. NB: Since 24th May 2019 I have officially joined the Codeable Support Team and will therefore not be taking on new clients, however, if you are an old client nothing has changed.
Location
Cape Town, South Africa
Languages
Afrikaans, English
Member since
21 Apr, 2018
5 years
Typical projects
Customizations, Plugin Development, Theme Development
My ultimate goal when working with clients is in helping them find and execute the best possible solutions to their problems, with as little friction and with as much flexibility as possible. I am equally comfortable in the backend as I am working on the frontend, allowing me to have a 30,000 ft vision of the projects I am working on. I aim for all of the work that I do to be of the highest quality in efficiency, performance, and security. So, you can be assured that anything I deliver would follow the best practices I continuously improve upon. I'm also part of the Codeable Expert Vetting Team, helping Codeable staff with the process of reviewing new developer applications, specifically plugins. Whether you want Custom Solutions, APIs, eCommerce, Performance Audits, Plugin or Theme customization, and improvement, or bug fixes, I know we can work together to solve your unique issues and fulfil your needs and requirements.
Leo's work was precise and lighting fast. True professionalism! Thanks mate
Apr 10, 2019
Leo was very straightforward, informative and adept at handling the task for my project.
Jan 14, 2019
It was great working with Leo. He was very responsive and available all the time. For sure I will work with him again when I need to. Thanks a million.
Jan 12, 2019
Great to work with Leo
Apr 23, 2019
Leo is an effective communicator and a great developer. However we did not achieve the goal for the project as was stated in the project terms. Even so, Leo went above and beyond in terms of explaining why he could not achieve the goal I had stated in the project terms. He is definitely knowledgeable in wordpress development. Therefore, I would recommend Leo to others.
Feb 18, 2019
I have never worked with anyone that was both that responsive to my queries or that quick, efficient, and who's work was flawless. Thanks Leo, definitely recommend and would be using again.
Dec 23, 2018
I like having issues now because that means I get to work with Leo, an absolute pleasure and so effortless and efficient.
Apr 28, 2018
Leo was great to work with and extremely prompt on accepting the project and completing it quickly. I would definitely recommend Leo for any jobs in the future.
Apr 25, 2018
Leo communicated exceptionally and exceeded my expectations in both quality and time. He delivered exactly what I wanted, faster than I expected. Definitely will use him again.
Apr 24, 2018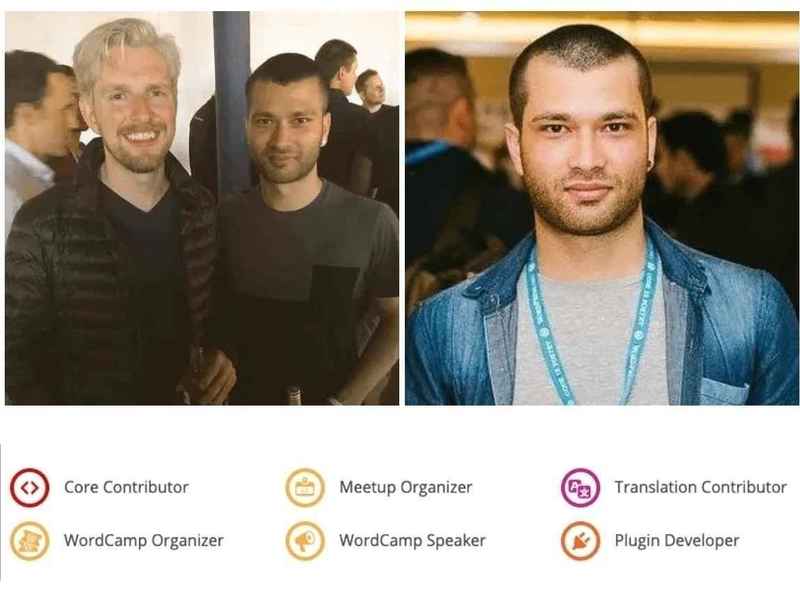 WordPress Human
Having been using WP for over a decade, Leo (right) is also a 5 for The Future contributor. Matt Mullenweg (Left, WordPress co-Creator), Contribution badges (below)
Load more