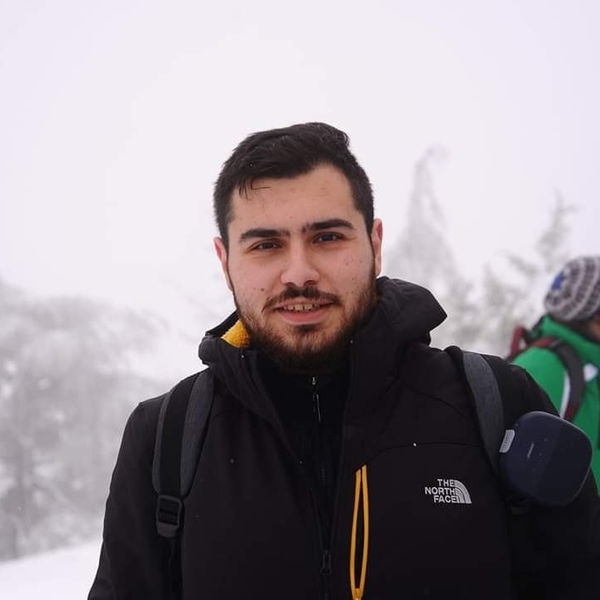 Gaby Karam
Front-end Developer
Hi, I am Gaby, a strong believer in the learn by teaching concepts, a technical artist 🧑‍💻🧑‍🎨 who knows that anything can be done and prefers to have a magical touch on every piece of art he contributes to. To know more about me make sure to check my About section 🔎.
Languages
Arabic, English
Member since
11 Mar, 2021
2 years
Typical projects
Customizations, Theme Development, Troubleshooting and Fixes
👋 I am currently partially available; feel free to post your project, and other comrades will get back to you👋 Hi, I am Gaby; from 2013, I started my web development career, and from that period, I had one ultimate target that wen doing I would be satisfied and who is to make things that make a difference. I am a person who tackles what he doesn't know and who keep searching for what he doesn't know. On my tech status, I am a full stack developer who strives to become a designer. During my previous years of experience, I have developed an expertise in the following: 🎯 Building WordPress themes by following a design resource (Adobe XD, Figma or Sketch) 🎯 Creating custom WordPress plugins. 🎯 Maintaining websites, even if not developed by myself 🎯 Bug finder and solver for WordPress, PHP, Javascript, and React. 🎯 Ability to migrate websites from one server to another 🎯 Having a good understanding of developing accessible websites. 🎯 A good understanding of technical SEO
Gaby is incredible! Super responsive and hard working.
Feb 03, 2022
Gaby is GREAT to work with! He provides fast, accurate projects and goes the extra step to explain what he is doing.
Jun 29, 2021
Gaby went above and beyond what I was expecting from him. Would recommend!
Apr 23, 2021
Gaby is a competent programmer and he understands your needs and has a good eye on design. He is fast and diligence with his work, very responsive and proactive in the process as well. This was the third time we hired him and we genuinely look forward to working with him in the future
Mar 31, 2023
It was a pleasure to work with Gaby. Plugin quality is perfect. Very fast and clear communication. Thank you!
Jul 14, 2021
So amazing, fixed everything, quickly and is a real professional. They were hard problems to solve. So happy. Thank you.
Jun 10, 2021
I have experiences with remote workers for several projects, big and small. This was my best experience!
May 20, 2021
Gaby delivered a fantastic product and was a pleasure to work with. I look forward to working with him again.
May 12, 2021
Gaby is the real deal with coding. Amazing. No back and forth. Understood concept right off the bat. Completed it perfectly the first time. Thanks Gaby.
Apr 20, 2021
Good developer, and very good service, you deserve to have.
Mar 20, 2021
Codi Tech - Tech Bootcamp
Codi Tech is where I has been working as a mentor and where my career as a WordPress developer has started. I have maintained the website from 2015 till 2020.
Imported Brands International
Imported Brands International is an alcohol importer and distributor in the UK. The business has been running for over 25 years. I have developed the website and helped in the design discussions.
Load more