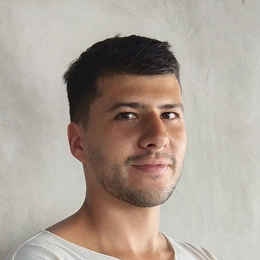 Diogo Angelim
Full-Stack Developer
A Software Engineer with substantial experience in programming, customizing, and developing business websites.
Location
Indonesia, Indonesia
Languages
English, French, Portuguese, Spanish; Castilian
Member since
20 Jul, 2021
1 year
Typical projects
Customizations, Plugin Development
Diogo is a Software Engineer specializing in WordPress. He has helped clients from all across the globe by taking a human approach to solving problems. When clients find challenges that require technical expertise, he has the knowledge, skills, and experience necessary to scope out projects, program, and develop. He is a user advocate and an open-source contributor and writes clean code by following design and development best practices. His core interests are swimming, traveling, and language exchanging.
Diogo delivered above and beyond what was expected.
Dec 07, 2021
Diogo was fantastic and went above and beyond my expectations. He worked until all hours of the night getting a mission-critical project finished and anticipated possible challenges. I'm ready to hire him for my next project!
Nov 28, 2021
Helpful call with Diogo as he helped me scope out my project and contributed new and interesting insights that can be used in the project!
Oct 19, 2021
I was just mentally stuck, his views guided me to the solution.
Apr 01, 2022
Diogo is very efficient. He listened patiently to all my needs and helped me out to accomplish what I exactly want. And he always replied in an hour! This is really amazing.
Nov 19, 2021
Fast, and super easy to work with. Work was completed to a high standard
Nov 01, 2021
Doigo is the website help I have been looking for. By far the best person I've hired yet to help me.
Oct 07, 2021
In addition to the original scope of the project, there were many additional tasks and we managed to accomplish a lot. Communication was at the highest level. Even when we encountered obstacles, finding a common solution was not a problem. I am sure that after this project we both had some valuable takeaways. Great job!
Aug 24, 2021
I had my request pretty well achieved for my task i required thanks
Aug 04, 2021