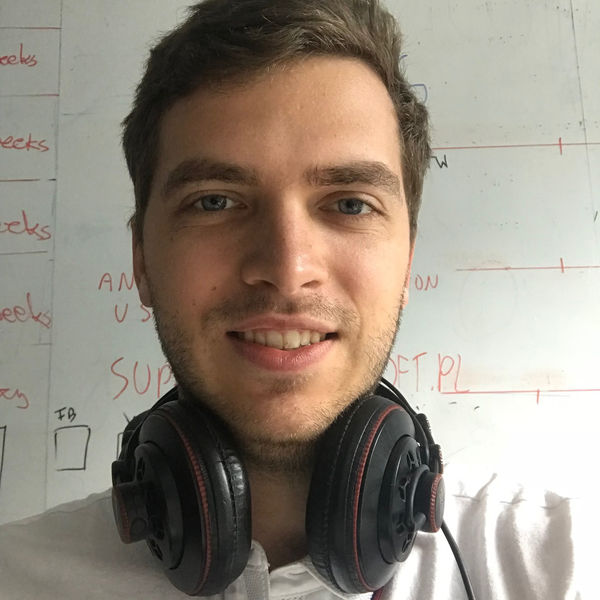 Dariusz Tarczyński | TDSOFT
Full-Stack Developer
Hi! I'm the CEO and Founder of TDSOFT, a software house founded in 2007 where you can find over 20 experts in Software Development, from Poland- specialising in tailored services and products. We focus on creating value for our customer's while delivering highest level of service in our field.
Languages
English, Polish, Spanish; Castilian
Member since
11 Jun, 2018
5 years
Typical projects
Customizations, Full Website Builds, Performance Optimizations
💁🏽‍♂️ ABOUT US We are a group of driven individuals on a shared mission of building something extraordinary. Our exceptional work culture and talented people, make us capable of delivering a team with specialised skills on demand. Below is the list of our KEY SERVICES we can help you with: 🎨 BRAND & PRODUCT DESIGN SERVICES Our UX & Design does research, interviews, concepts, wireframes and full design delivery - to ensure that new product brand launch takes all its chances to become successful. 🚀 FULL SERVICE PROVIDER FOR START-UP'S From the idea, through architecture, product design, project management, MVP phase towards delivered web & mobile products. 🧑🏼‍💻 SOFTWARE DEVELOPMENT SERVICES FOR ENTERPRISE We are capable of delivering a team with specialised skills on demand. Our exceptional work culture helps us bring the best talents. Other areas of our expertise: 🤖 Artificial Intelligence 🎯 Marketing services 🎮 Gamification consulting and development ⚽️ Sports betting FIND OUT MORE about us → https://www.tdsoft.com/ 💻 TECHNOLOGIES & SOFTWARE WE MAINLY OPERATE IN: ✔️ Design process: Figma, Sketch, InVision, Photoshope, Affinity designer, Zeplin, Webflow ✔️App development: TypeScript, MobX, Styled Components, React & React-Native. Next.JS, Apollo, Framer Motion, SASS, Remix, Directus ✔️Web development: Wordpress; Woocommerce; Shopify; Javascript / JQuery; SASSSCSS LESS; Symfony; Project management process: Clickup, Miro, Mindmeister, Google Drive.
Full custom website redesign & WordPress development
Full custom redesign and website development for a US based company providing Backround Checks including criminal background investigations, education & employment verification & reference checking, and drug testing to perform FCRA-compliant background checks.
Load more