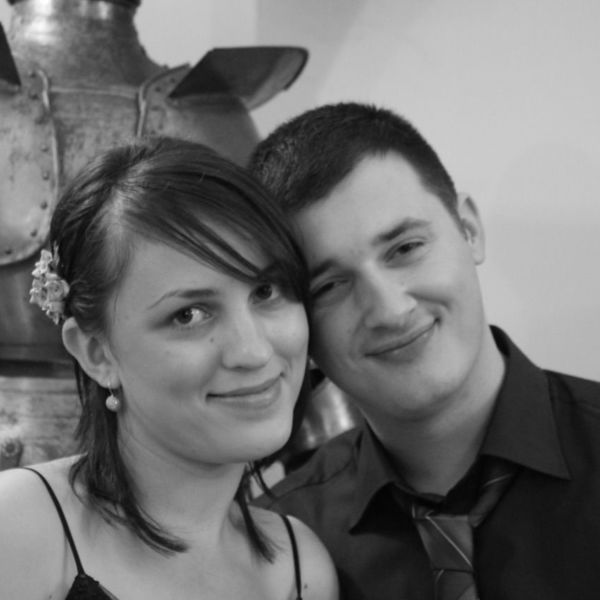 Atlas Stone | pixelDuo
Full-Stack Developer
I am part of a small but passionate agency called pixelDuo, consisting of myself and my partner Freya. (that's us in the picture!) We focus on quality over quantity and long-term client relationships. Scroll down to see examples and reviews of our work.
Languages
English, German
Member since
07 Sep, 2013
10 years
Typical projects
Full Website Builds, Plugin Development, Theme Development
We have worked with WordPress since 2008, and have created countless solutions helping businesses all over the world thrive. Since 2013 we also build web applications with the awesome Laravel framework. ### Web Applications We specialize in building web applications using either WordPress or Laravel as a base, and creating bespoke user experiences for your business, for any kind of application. For example: product quote system, hotel booking system, inventory system, school management system etc. You come up with the idea, we'll make it happen. ### WordPress Development Having worked with WordPress for so long, we have experience with a vast array of WordPress solutions. From simple themes and plugins, to entire custom applications built on top of WordPress. Our WordPress development expertise includes: - WordPress Plugin Development - WordPress Theme Development - WooCommerce & WooCommerce Extensions - API Development & Integration - Performance Optimization - Stripe (custom integrations) - Gravity Forms, FacetWP, WP Rocket - Genesis Framework - GeneratePress - Responsive Everything - Advanced WordPress Development (WordPress Network, Rest API etc.) - Fine tuning hosting environments (NGINX, MariaDB / MySQL, PHP-FPM) ### Laravel & Vue.js Development For large web applications we highly recommend the [Laravel](https://laravel.com) framework. In comparison to WordPress there is no administrative interface, but this is also an advantage as it means all user interfaces can be created with your exact needs taken into account. No more, no less. This minimizes or completely eliminates the technical debt often incurred in WordPress projects due to use of a large amount of ever evolving and changing plugins, themes etc. Of course for a simple business website or eCommerce website WordPress may be the perfect choice. We can help you work out the pros and cons between the two, so you can make the best informed decision for your needs.
Daniel consistently goes beyond expectations in the skill, effort, communications, and wise guidance that he provides to us. He always sows excellence into everything he does. We are very grateful for Daniel.
Feb 03, 2017
Daniel is by far the most professional developer that I have worked with on Codeable. He was incredibly articulate, knowledgeable and expedient. He took real care and attention to ensure everything was done properly and gave regular communication about how he was going to go about completing the project. If anything was unclear he tagged in first before moving on to the next step. This gentleman is a total ninja and rockstar! Highly recommend!
Mar 17, 2016
Daniel was fantastic at listening, quickly understanding what I was trying to achieve, and helping me discern what was actually possible. One of the things I most appreciated was the complete lack of arrogance - he has clear expertise and yet is able to communicate with less knowledgeable people (me!) in such a patient and responsive way. I will be reaching out for additional help as my project evolves and for other projects in the future. I highly recommend Daniel! Thanks.
Mar 16, 2016
Perfect job. On time and as agreed on 😀
Jun 02, 2020
Daniel is intelligent and patient and I trust and value his work!
Sep 04, 2019
Daniel is always supportive to us of whatever he is asked of to execute. We have worked with him for now over 3 years and he is a very reliable developer to work with.
Oct 18, 2018
Great service. Great work. The usual for Daniel. Very much appreciate the professionalism and excellence.
Jul 18, 2018
Daniel is a pleasure to work with, and I trust his work and testing capabilities.
Apr 24, 2018
Top-notch. As always!
Feb 06, 2018
Daniel helped me and my business figure out how to transition to a new custom theme from a pre-made one we bought years ago. He explained everything we needed to do before, during, and then after the switch so that the switch could be successful. Great dev to work with!
Jan 24, 2018