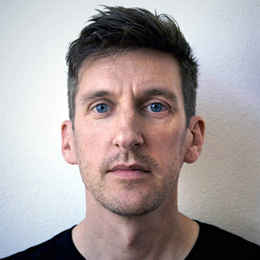 Colin Lewis
Designer / Developer
I am a UX Engineer, and I plan, prototype, design, program, and test websites. I also illustrate and refine brands, design for print, educate clients, and work to build good stuff with a lotta heart.
Location
Lisbon, Portugal
Languages
English, Portuguese, Swedish
Member since
12 Mar, 2019
3 years
Typical projects
Customizations, Full Website Builds, Theme Development
I'm a Swedish-American full-stack designer who has created bespoke sites for over two decades. My job is to tell your story, and to do so I make fast, responsive, custom, original, standards-compliant themes that perfectly fit the needs of clients and the needs of their users. My design, development, and digital marketing skills allow me to take a holistic approach and bring value across the entire creation cycle of your website. What I can do for you: I love piloting a web project from early idea to published reality, but I'm also ready to jump in at any point in your creation process. • Branding • Design Thinking • Custom site development • Thoughtful UI & UX • Foolproof content management • Communication & education Hard skills & soft skills: Because hard skills aren't enough on their own, I studied design thinking, team theory, leadership models, and project management at Hyper Island's creative business school. I have also studied Lean Startup and business development at BBI, a lean-based business incubator. Whether your project requires coordinating with a team of designers and marketers, or simply a one-on-one meeting with you, I have the communication skills, humility, and enthusiasm to make it work and work well.
Colin is a rare species of web developer. He has an ultra-fine sensitivity to detail, a sense of artistry, and all the technical skill to make it happen. I needed my small, professional WP website redesigned from top to bottom, and I wanted a gorgeous, distinctive design that captured the unique philosophy of my services. Before I found Colin, I struggled with 5 other developer/designers to achieve my vision, but none came close to his level of proficiency and commitment. Right out of the gate, I felt like Colin was my full partner in this dream project, like he wanted it as much as I did! We were always exploring and getting excited by the possibilities. Every step of the project, Colin listened intently, fiddled thoughtfully, and delivered on every detail. He has executed such a stylish design for me, I feel GIDDY looking at it. Plus, he's genuinely great to talk to. This was the most satisfying money I've ever spent. Colin, you have my deepest thanks for your patience, humor, and passion!
Aug 27, 2021
Colin is the most responsive, capable, helpful developer I have ever worked with. If you're looking for someone reliable, honest, hard-working, and highly knowledgeable, this is your go-to person! I am so grateful for Colin's help, expertise, and the great suggestions he has made throughout the projects I have worked on for my website. Thank you, Colin!
Nov 01, 2019
Colin was spectacular in helping me upgrade my website. He walked me through things I didn't understand, was always quick to respond, made changes quickly and effectively, and gave me his opinions on what would look best on my site. I can't recommend him enough!
Jun 01, 2019
Colin was a pleasure to work with. He was very patient with me and my business partner as we worked around some issues on our end that were beyond his control. The work he produced was fantastic and we're very happy with the end result.
Feb 27, 2021
Flexible, speedy and did exactly what was needed/. Thanks
Feb 24, 2021
Colin is great!
Feb 20, 2021
Thanks a bunch for taking the time to discuss and put my mind at ease. Much appreciated.
Feb 04, 2021
Colin was once again great to work with. Would definitely recommend. Thanks again!
Jan 18, 2021
Cracking bloke who holds himself to high standards.
Sep 16, 2020
Colin was quick at responding and provided an amazing service! Will definitely be using again!
Mar 28, 2020
Personal site
My business card on the web: a one-pager + portfolio, designed to be playful and easy to maintain.
Scruples Studio
Web design and illustration to establish Scruples Studio, creators of ethical websites.
Scruples Studio logo
Branding and illustration work for Scruples Studio, creators of ethical websites.
Sverige United
Custom theme developed for Sverige United, a Swedish national organization created to support youth football.
The Literary Bohemian
Bespoke website for The Literary Bohemian. The project involved branding, UX, design, campaign tools, long-term marketing strategies, and data migration from its ancient CMS.
Jane Parris
Jane Parris offers online English classes to young adults. The design targets two distinct user groups: the teenage students and their parents.
Jane Parris: branding
A combination of punctuation forms create the logo for Jane Parris, English tutor and entrepreneur.
Load more