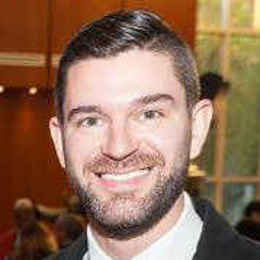 Brady Mills
Full-Stack Developer
WordPress developer with over 15-years of experience in PHP, SQL, SEO, PPC, and Elementor Pro Expert.
Location
Atlanta, United States
Languages
English, Spanish; Castilian
Member since
22 Apr, 2019
3 years
Typical projects
Customizations, Migrations, Troubleshooting and Fixes
I'm Brady Mills, an Atlanta-based web designer and WordPress developer who is passionate about building high-quality, engaging websites. I provide website design, SEO, and custom theme development for new and established companies. I've been building websites for the past 15 years, and I've worked with clients ranging from startups and musicians (a few famous ones) to insurance companies and banks.
He showed me exactly how to fix. Quick and to the point. I will want to use him in the future
Apr 23, 2019
Brady got the job done quickly and communicated well.
Oct 29, 2021
Brady is fast and very good !!!
Jun 25, 2019
Our site crashed and Brady help get us back up and running in no time!!!
May 15, 2019
everything I could hope for in technical support!
May 01, 2019
Brady's assistance in this project was exceptional. I would highly recommend him for any future WordPress projects. He was able to provide a thorough assessment of the issues we were experiencing with the site and he immediately assisted us to find the solution to our problem. It was a pleasure to work with a most knowledgeable and thorough developer.
Apr 24, 2019
Payment Processor Website
Segpay is one of the fastest-growing payment processors in the industry. They approached Brady Mills for a complete full-stack website redesign.
Foundation Website
This Tennessee-based organization provides emotional health education and support for victims of trauma. They reached out for a new and refreshed look for their foundation website.
Manufacturer Website
This manufacturer of fine stone surfaces reached out for help meeting a tight deadline. With the magic of Elementor, we helped their team deliver a beautifully crafted and functional website.
Load more