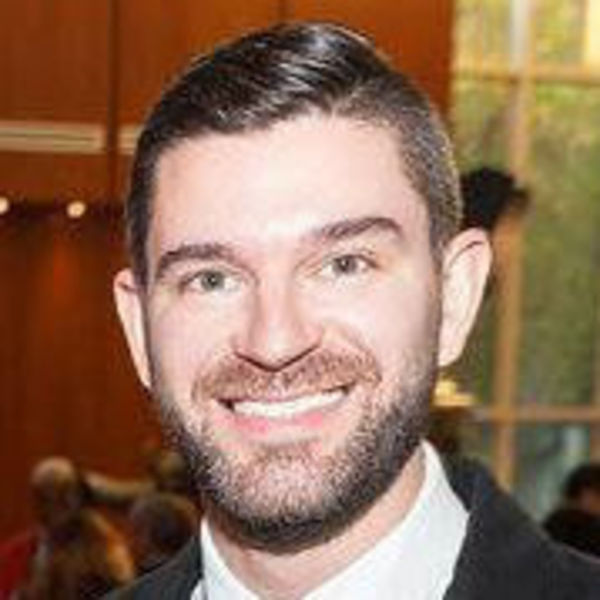 Brady Louveau
Full-Stack Developer
WordPress developer with over 16 years of experience in PHP, SQL, SEO, PPC, and Elementor Pro.
Location
Atlanta, United States
Languages
English, Spanish; Castilian
Member since
22 Apr, 2019
4 years
Typical projects
Customizations, Full Website Builds, Troubleshooting and Fixes
I'm Brady Mills, an Atlanta-based web designer and WordPress developer who is passionate about building high-quality, engaging websites. I provide website design, SEO, and custom theme development for new and established companies. I've been building websites for the past 16 years, and I've worked with clients ranging from startups and musicians to insurance companies and banks. My roster includes: Allstate, Bank of New York, Bank of Montreal, Pershing Advisor Solutions, FOREX, Gain Capital, Segpay, and others. I've also worked with universities like University of Texas, University of Arizona, US Naval Academy, University of Alabama, and both local and national non-profits, small businesses, startups and large corporations in a variety of industries, and several famous musicians.
We hired Brady Mills to help increase our online visibility and rankings for Be an Elf and Tobaccofree Earth. Brady was extremely instrumental in the success of our two charities' search engine optimization campaigns. He was completely dedicated to the tasks at hand. We were impressed by how responsive and knowledgeable Brady was throughout our SEO campaigns. He answered questions promptly, stayed in regular communication, and monitored our primary keywords and landing pages closely. He consistently watched for search ranking fluctuations and adjusted our optimization strategies for maximum benefit. Brady's experience showed in each strategy session. His detailed knowledge of SEO and Google's preferences with regard to page loading times and more -- too complex to get into here -- impressed me. He was always up to date about the shifting sands of Google's ever-changing search policies. This helped me feel at ease, knowing our campaigns were in his extraordinary hands. We saw a HUGE increase in rankings for the most important keywords related to our core businesses. Many jumped to the top 1 or 2 positions on Google search. Our increased organic rankings led to a record number of click-throughs to our websites. In just 4 months, Be an Elf saw its average daily visitor sessions increase from 150/day to 1,250/day, and our monthly organic sessions increased from approximately 4,000 per month to just over 35,000/month. Our website is really dialed in now, and we've learned a ton from Brady. He went above and beyond our expectations! In sum, the man is a consummate professional and his knowledge of the current SEO was the most impressive I've ever seen. In sum, I highly recommend Brady Mills' SEO consulting & digital marketing for any business or non-profit looking for trustworthy and effective guidance to improve their website results. You won't go wrong bringing Brady Mills on board. I also want to express my deep gratitude to the team at Codeable who introduced us to Brady. Without Codeable, we never would have met. So a big thank you to Codeable as well. Patrick Reynolds President, Be an Elf President, Tobaccofree Earth
Dec 26, 2022
Our site crashed and Brady help get us back up and running in no time!!!
May 15, 2019
Brady's assistance in this project was exceptional. I would highly recommend him for any future WordPress projects. He was able to provide a thorough assessment of the issues we were experiencing with the site and he immediately assisted us to find the solution to our problem. It was a pleasure to work with a most knowledgeable and thorough developer.
Apr 24, 2019
Brady is a professional who can grasp very quickly how to help in a significant way. He is extremely cordial, can explain things very well to a novice easily which is a fantastic ability for a developer and he is very creative as well. My project needed SEO on several of the main pages of the website which he analyzed the concepts for our site and created very unique and informative pages ,which using Rank Math all had over a 90% score on each page which indicates they meet most of the criteria that Google uses when people search for your products or concepts. Brady added several call to actions on the site and added great images and graphics to make it look, feel and function as a well put together website. Also, Brady set up reporting for issues that may come up in the future. He also enabled a plan for future conversion to a pure wordpress site if the current theme is not supported in the future which is fantastic since wordpress and woocommerce change very often. If you want a professional who works very hard to come up with great solutions and has multiple skill sets Brady would receive my highest recommendation and I look forward to future updates on this website with him. Just to let you know, I only give reviews for excellence or unsatisfactory work. Brady is in the excellence category, so I am glad to let others know they have someone who will really take care in developing a website.
Sep 07, 2023
Brady got the job done quickly and communicated well.
Oct 29, 2021
Brady is fast and very good !!!
Jun 25, 2019
everything I could hope for in technical support!
May 01, 2019
He showed me exactly how to fix. Quick and to the point. I will want to use him in the future
Apr 23, 2019
Payment Processor Website
Segpay is one of the fastest-growing payment processors in the industry. They approached Brady Mills for a complete full-stack website redesign.
Foundation Website
This Tennessee-based organization provides emotional health education and support for victims of trauma. They reached out for a new and refreshed look for their foundation website.
Manufacturer Website
This manufacturer of fine stone surfaces reached out for help meeting a tight deadline. With the magic of Elementor, we helped their team deliver a beautifully crafted and functional website.
Load more