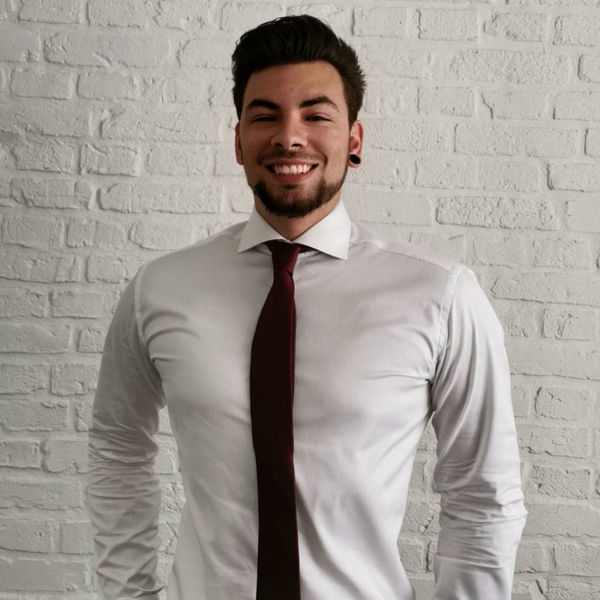 Arek Panek
Full-Stack Developer
Software Engineer at Buffer, Ex-Facebook and entrepreneur. Focused on the high quality of code, big-scale systems, architecture, interlacing it with business experience. Language-agnostic, choosing the right tools for the job.
Languages
English, Polish
Member since
09 Jul, 2019
4 years
Typical projects
Full Website Builds, Plugin Development, Troubleshooting and Fixes
Nice to meet you, I'm pleased you've entered my profile! I'm Arek, throughout my whole career I've gained experience working for the biggest companies in IT business, like Facebook and Lufthansa. I've been creating solutions for WordPress since 2014, having my own company called Apollin, being software architect and development lead. ## Why choose me? ## If you struggle with your website's **performance**, I'm here to help you - I've gained my experience designing big, custom IT systems for thousands of people, optimizing WordPress news sites and shops with tens of thousands of unique visitors per month and doing countless smaller optimizations. If you wish to have some custom **functionality** or **design**, I'm here offering tailored development with the best engineering practices. My clients know the design & functionality are ones of the most important factors in terms of conversions - and I'll gladly help you achieve that, too! Are you wondering if you should **migrate** your website? That's not a problem, I'll help you decide what would be the best for you (and your business) given your website's specifics. The size is not an issue here! I love to engage in **big projects** with complicated software and **I'm here to help you**. ## What do I specialize in? ## - Performance Optimization - Custom Plugin Development & Tailoring of Existing Plugins - Custom Theme Development & Tailoring Ready Themes - Migrations - Website set-up, bottom-up - you don't have to worry about anything! - Elementor - API Integrations - Big Data ## My website ## https://apollin.com
Arek has helped complete several projects so far. He is always quick to respond to messages and we have been able to complete tasks very efficiently.
Jan 19, 2020
Arek went above and beyond to address our many requests. As the project grew more complex, Arek was there to conquer every challenge.
Oct 30, 2019
If you're looking for a knowledge Wordpress expert, then Arek is your guy. My project involved creating a vast amount of ACF custom fields and importing/exporting CSV file data to be displayed on both backend/frontend. Arek is polite, well-versed in English and most important of all, very efficient with his work.
Sep 04, 2019
Arek was a pleasure to work with. Very patient with me and never a problem with communication or responsiveness. Very happy with the work provided.
Jan 20, 2021
Incredible developer! Glad to find a good one after 7-8 years of searching. He will deliver on every promise. A+
Jul 08, 2020
From my experience, it can be difficult to find a web developer who is extremely knowledgeable, fair, and honest in their approach. Arek is all of those things and more. I highly recommend working with him.
Apr 21, 2020
Arek did a good job of identifying my needs and made sure everything was agreed by both of us before starting the job and giving his estimation. Then, he quickly got the job done.
Feb 17, 2020
Arek responds very fast and gives brief explanations of the process. It makes it all transparent.
Feb 13, 2020
He was thorough, and worked quickly. He explained what was done in detail so that I could understand what was corrected. I would use him again,
Feb 01, 2020