Anthony Brown
Full-Stack Developer
5 Star Full Stack LAMP Developer with 1300+ Projects Completed Hello! I'm a web developer located on the East Coast of the United States in one of the largest cities in New England, Worcester Massachusetts. I specialize in PHP/MySQL and JavaScript development. My main focus is everything WordPress!
Location
Worcester, United States
Member since
05 Mar, 2015
7 years
Typical projects
Migrations, Plugin Development, Troubleshooting and Fixes
5 Star Full Stack LAMP Developer with 1300+ Projects Completed Hello! I'm a web developer located on the East Coast of the United States in one of the largest cities in New England, Worcester Massachusetts. I specialize in PHP/MySQL and JavaScript development. My main focus is WordPress, I love its versatility and use in all jobs small and big. I became a dedicated WordPress developer about 12 years ago devoting my time and work to the community and freelance world. From time to time I take on regular PHP and Laravel projects but to me, nothing beats working with WordPress and it's codebase! I've been developing with Codeable since March 2015 and enjoy taking on all types of jobs from complex custom plugins to simple fixes. My favorite type of work is 3rd party integrations, Custom plugin development, Security, Hacking, debugging and making WordPress do things that it's not supposed to do! In my off time I enjoy hanging out with my family, fishing, hiking the white mountains and brewing beer (which I am also obsessive above just like programming). I am constantly learning and reinventing the way I program and design so you can be assured that what you get the highest quality code.
I am very impressed with the ability to solve some impossible problems. I researched the problem I was trying to solve using many traditional methods and was unable to figure out a solution. I knew that it should be possible, but Anthony was able to work within Wordpress to solve the issue!
May 08, 2019
First experience with Codeable, and Anthony, and could not be happier with the experience. He was amazingly quick to the task, was very responsive and helpful with explanations along the way, and was able to create a solution that works exactly as I had hoped!
May 01, 2019
Anthony Brown came highly rated by a colleague/friend in the web development field, and now I know why. He was extraordinarily on top of things, he's a great listener/communicator, and he was quick to troubleshoot the code problem in my client's website, even though, at the outset, the problem could have resided in any one of a number of areas. He worked fast and we had the fix on the same day. Very trustworthy. He's at the top of my list should I need coding help again.
Oct 11, 2018
Anthony did a great job, as always!
Aug 22, 2022
Anthony is always great to work with.
Jul 15, 2022
Anthony is a pleasure to work with. He is transparent with his communication and timelines. Highly recommend!
May 06, 2022
Anthony has completed many projects for me. He's always a pleasure to work with and works fast.
Apr 21, 2022
Great work as always!
Apr 20, 2022
Anthony did a great job as usual! Highly recommend him!!
Apr 01, 2022
Anthony is awesome. Always very pleased with his work and communication.
Feb 22, 2022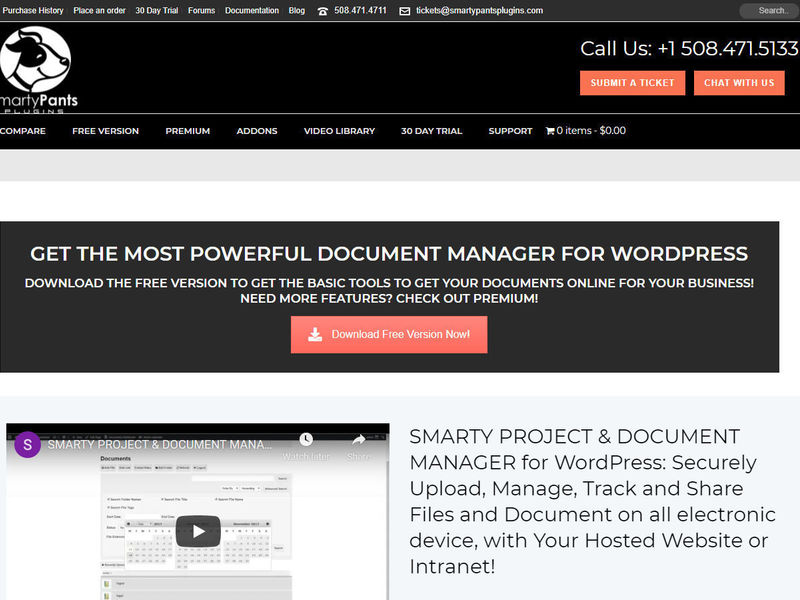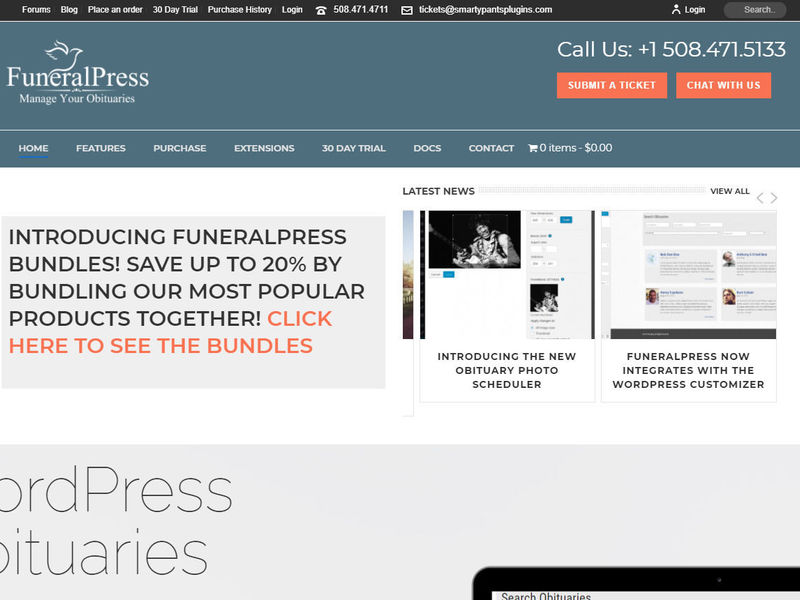 WP FuneralPress
WP Funeralpress is a wordpress obituary plugin used by thousands of funeral homes and cemeteries
Load more