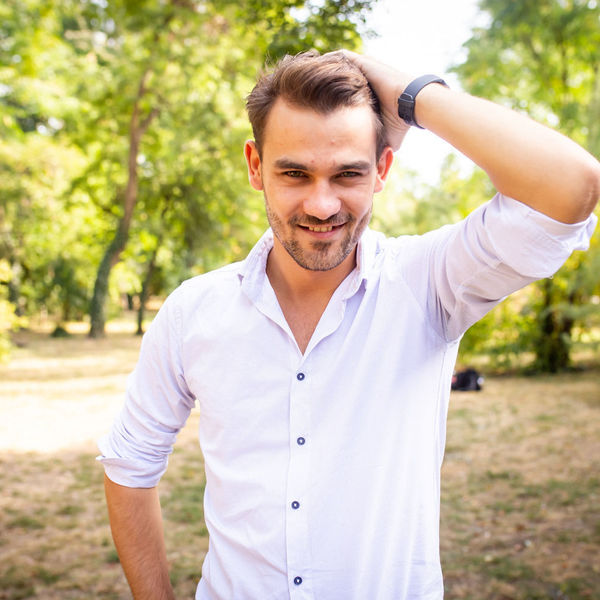 Alex Bordei
Full-Stack Developer
Full-Stack Web Developer Full-Stack WordPress Developer Flutter Developer 💙
Location
Bucharest, Romania
Languages
English, Romanian; Moldavian; Moldovan
Member since
15 Apr, 2017
6 years
Typical projects
Customizations, Plugin Development, Theme Development
👨‍💻 Professionally speaking 💻 Over 8 years of experience in software development, starting from a background in C# and JAVA and stepping into Web Development with WordPress and Laravel always maintaining a very high focus on API development and Integrations. Since 2017, becoming a Full-Stack WordPress Expert @ Codeable, focusing on WordPress custom development At present, WordPress EXPERT and Flutter Developer, based on a background in Android development, working with top WordPress Enterprise Agencies and top clients. FOCUSING ON QUALITY and HIGH STANDARDS Always using the best design patterns Always using coding standards Developing stable, well-documented, clean code Ensuring top support And focusing on easy-to-maintain and YDNADFFM* results. *you don't need a developer for future maintenance I LOVE COMMUNITIES, this is why I am organizing and co-organizing communities like Bucharest WordPress Meetup, Flutter Romania Meetup, Bucharest Mobile Development Group, Bucharest IoT Hangouts I love to speak and share IT topics at CodeCamp Romania, DevTalks Romania, and WCEU, speaking at more than 50 IT conferences. Hobby side, we can talk for hours about 📻 Radio and 🎶 Music 🎹 in general. We can also set up some online jamming sessions. I play the 🥁 DRUMS or 🎸 GUITAR or BASS 🎸. On the weekends I am creating 🦾 IoT systems, 🤖 robots, and 🕹️ automated systems And WE CAN TALK FOREVER about 🤗 personal development, ☁️ mindfulness, 🧘 meditation, 💤 healthy sleep, and 💉 🖥️ 💉 hybrid medical technology
Alex est un véritable partenaire sur lequel on peut compter dans un projet. Il est fiable, réactif, proactif, et communique. Ce n'est pas la 1ere fois que l'on travaille ensemble et je l'espère pas la dernière. Merci Alex! ----------- Alex is a true partner who can be counted on in a project. He is reliable, responsive, proactive, and communicates. This is not the first time that we have worked together and I hope not the last. Thanks Alex!
Jul 23, 2021
There is nothing else to say than Alex doing a superb job. All processes are described in a user-friendly language and he is quick to answer. I will definitely use Alex again and recommend him to everyone who needs wordpress customizations. Thanks once again!
Aug 15, 2018
Incredibly helpful and knowledgeable developer! There's never an issue he can't resolve, no matter how complicated. Fantastic to work with.
Jul 22, 2018
Very efficient and carried out exactly what I needed in good time
Oct 19, 2018
Fast delivery - nothing to complain about!
Aug 27, 2018
Fantastic to work with! Top quality as always. Looking forward to continuing to work with him on future projects.
Jul 17, 2018
Alex is my new Go To Guy for WooCommerce Plugin Support
Jun 05, 2018
Very knowledgeable and detail oriented, and great to work with! Highly recommended.
Jun 04, 2018
Fast, efficient and very knowledgeable as always! He's a great pleasure to work with.
May 23, 2018
Fast, professional, it's perfect !!
May 10, 2018